More than half a million pupils have not drunk during school day to avoid using toilet, study suggests
Students surveyed complain of 'dirty' and 'unsafe' facilities without toilet roll and soap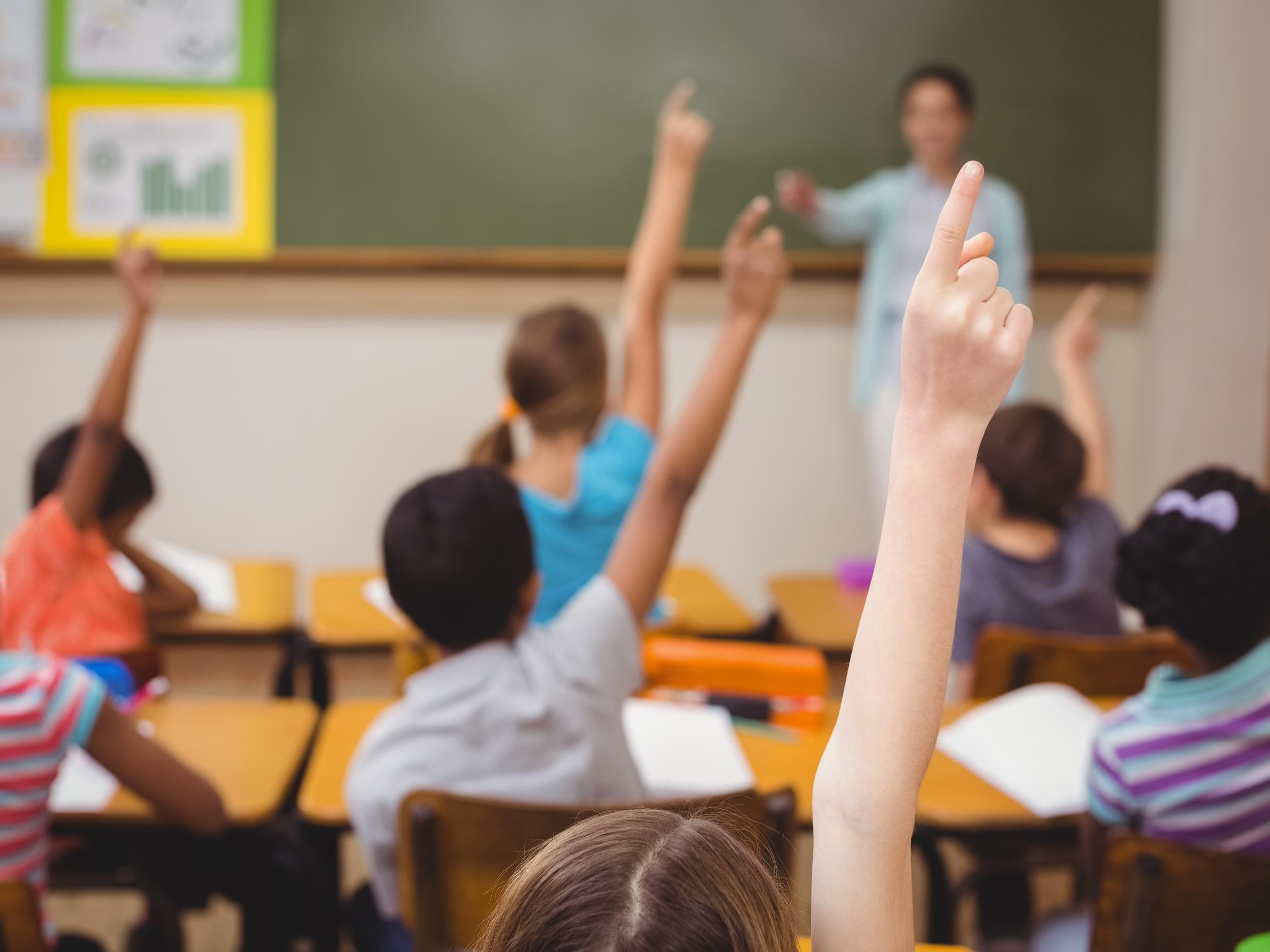 More than half a million pupils have not drunk during the school day so they can avoid using the toilets, a study suggests, as children complain of dirty and unsafe facilities without toilet roll and soap.
Nearly one in four secondary school children have avoided drinking as they do not want to use the school toilet, which has left them many feeling ill and unable to concentrate, a YouGov poll carried out for health and hygiene company Essity has found.
This equates to 654,072 pupils across the UK who have not consumed fluid during the school day to avoid having to use the toilets, according to the report.
The survey, of 1,500 secondary school pupils, reveals that 5 per cent never use the toilet at school – and just under a fifth (19 per cent) of these pupils say it is because the toilets are not safe.
Meanwhile, more than half of this group say they avoid the toilets because they are dirty, while 17 per cent say it is because they are faulty and 12 per cent blame a lack of toilet roll or soap.
Cuts to school budgets have not helped the situation, experts say, with some parents and teachers having to pay out of their own pockets to provide essentials like toilet rolls.
Geoff Barton, general secretary of the Association of School and College Leaders, said: "Schools and colleges are well aware of the importance of having clean and well-maintained toilets and will be doing their very best to ensure this is the case."
He added: "School and colleges are, however, operating under severe financial constraints which make it more difficult to afford the costs of routine maintenance or more substantial refurbishment. More investment is needed in our education system as a matter of urgency."
Sharon White, from the School and Public Health Nurses Association, said schools have told them that "continuous" cuts have impacted their ability to maintain toilets, adding that many have had to postpone repairs and "reduce spending on essentials like soap and toilet rolls".
It comes after headteachers have said they have been forced to clean the toilets amid funding cuts.
The survey also revealed that almost one in ten (9 per cent) of secondary school children surveyed have avoided eating during the school day to avoid having to use the toilets.
As a result of not drinking or eating during the school day, around a third of school pupils said they have suffered headaches and have struggled to concentrate.
Cari, a 12-year-old who avoids drinking, said: "I never use the toilets at school unless I really have to as I'm worried that people will be able to hear me go to the toilet and will say something."
Support free-thinking journalism and attend Independent events
Kevin Starr, UK managing director at Essity, said: "We were shocked by the sheer scale of the problem and how it transcends both primary and secondary schools.
"The fact that almost a quarter of school pupils aged 11 to 16 are choosing not to drink during the school day in order to avoid using school toilets highlights a real problem that needs addressing urgently.
"Schools where toilets are not properly maintained or dirty risk undermining all the brilliant work that is going on in the classroom – and that can't be allowed to happen."
A Department for Education spokesperson said: "All schools and colleges have a responsibility to provide a safe environment in which children can learn – that includes ensuring that every child has access to a toilet which is usable.
"Last year we allocated an additional £400m for small capital projects – such as repairing toilets – providing the average primary school with £10,000 and the average secondary with £50,000.
"That investment is part of over £7.4bn to maintain and improve school buildings and facilities since 2015, meaning all schools should be in a position to provide children with access to safe and clean toilets."
Join our commenting forum
Join thought-provoking conversations, follow other Independent readers and see their replies