Trainee barristers could lose marks in exams for wearing short skirts or 'kinky boots'
Advocates can also be docked points for wearing colourful socks or turning up with undone jackets
Samuel Osborne
Tuesday 17 April 2018 11:40 Comments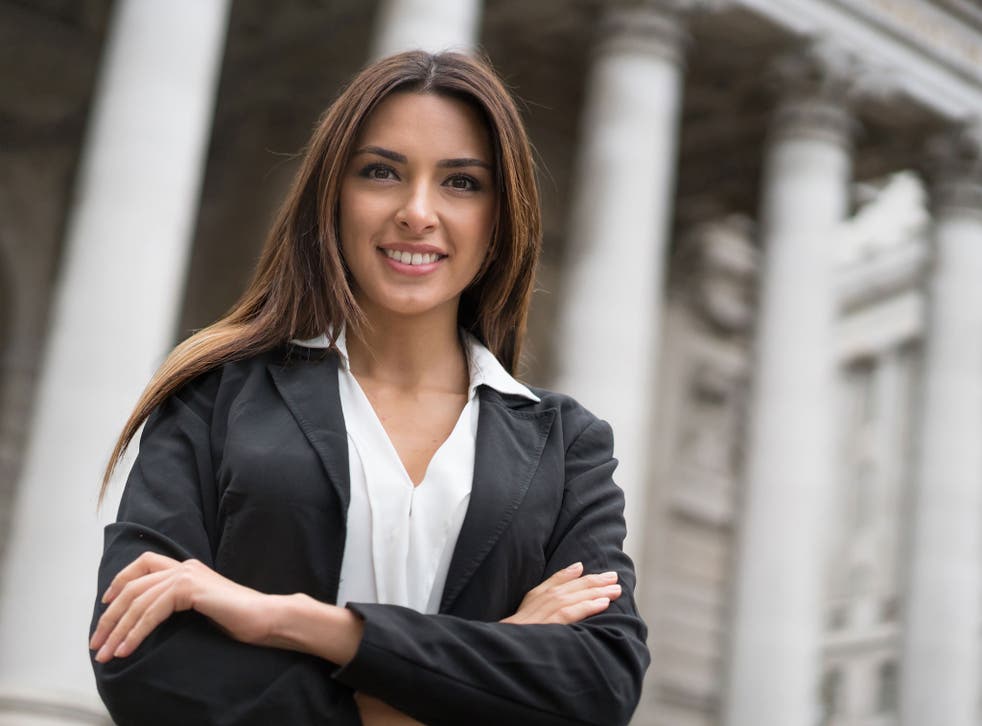 Trainee barristers have been told they could lose marks in their exams if they wear short skirts, colourful socks or "kinky boots".
A guidebook issued to students at BPP University Law School in London, warns they could lose between one to three points for committing "offences of professional conduct".
The list, obtained by the Legal Cheek blog, describes the penalties which can be given to students during their advocacy assessment, a mock court situation.
Male advocates could lose a point for wearing colourful socks or turning up with their jackets undone, while female advocates could be docked two points for wearing skirts above the knee or wearing "kinky boots" with "stiletto heels, buckles, straps etc".
Female trainees could also lose three points if their bra shows as "cleavage should not be on show," or for wearing boots with a short skirt, "an inappropriate combination for court".
Students could also lose points for a "generally poor" appearance, such as "scruffy" hair or "dirty" clothes.
Aside from clothing, trainee barristers could have points deducted for drinking from water bottles, putting their hands in their pockets (between one to three points depending on how long the hand stays in the pocket and whether it is one or both hands) or for their mobile phone going off.
UK news in pictures

Show all 50
The Independent contacted BPP University for comment, but none had arrived at the time of publication. However, a spokesman told the Daily Telegraph the list was "indicative guidance only to the sort of dress and behaviour which could adversely affect the advocate in court, and could, therefore, be penalized in a BPP assessment".
He said: "Our students dress conservatively and smartly for their advocacy classes and indeed for the assessment, and this is good preparation for practice. It is exceptionally rare that any student is ever penalized in an assessment for any of the infringements listed.
"The list has not been revised for a long time, and will be reconsidered before the next publication."
Register for free to continue reading
Registration is a free and easy way to support our truly independent journalism
By registering, you will also enjoy limited access to Premium articles, exclusive newsletters, commenting, and virtual events with our leading journalists
Already have an account? sign in
Join our new commenting forum
Join thought-provoking conversations, follow other Independent readers and see their replies