Transgender policies in schools 'a waste of time and money', claims leading academic
Time, effort and money that goes into producing transgender policies is 'out of all proportion', argues Dr Joanna Williams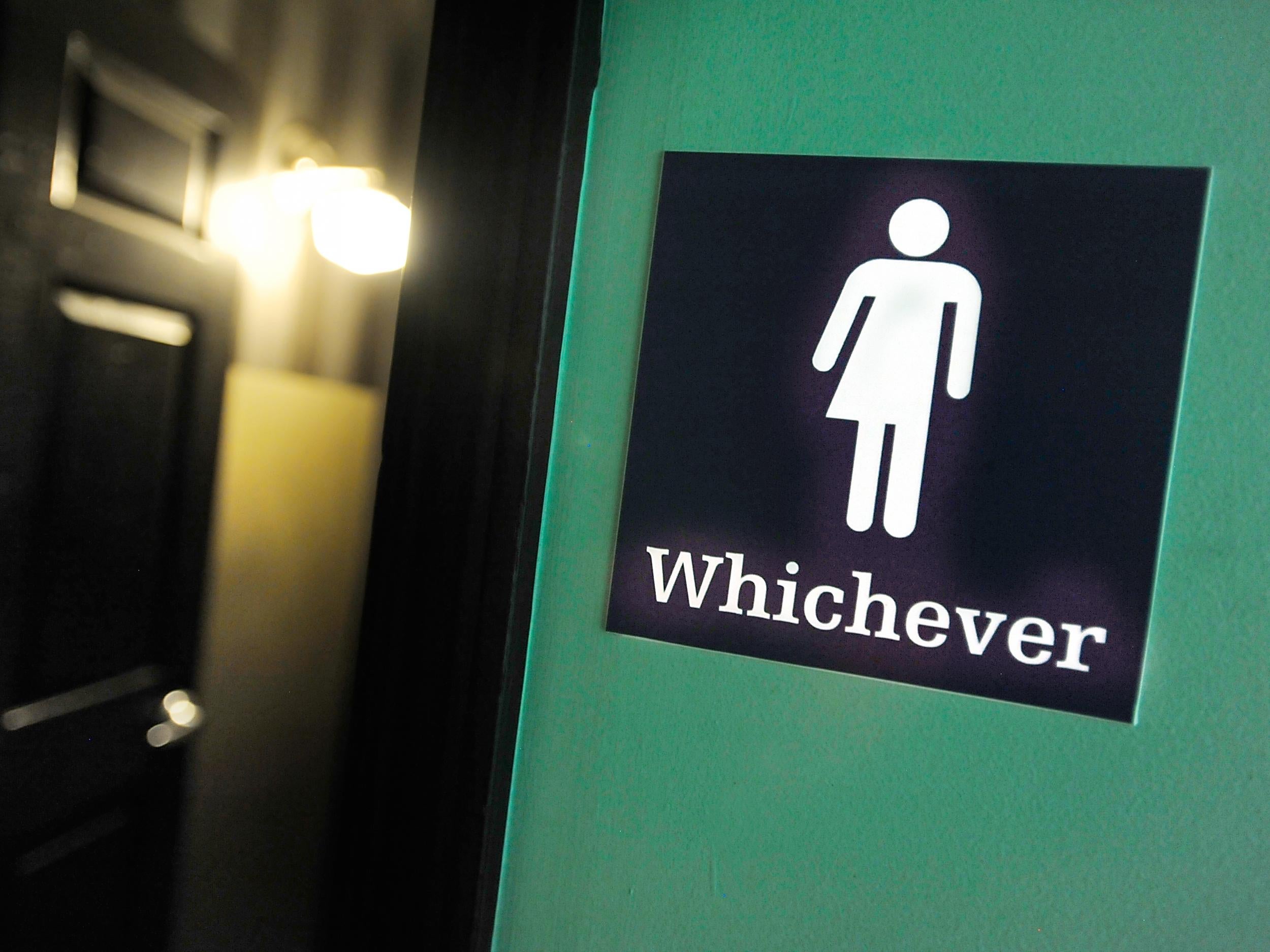 Introducing transgender policies in schools is a waste of time and taxpayers' money, and only confuses children further, a leading academic has claimed.
As increasing numbers of children and adults in the UK seek referrals for gender identity clinics, schools are being encouraged to become more inclusive, with many now providing gender neutral toilets, uniforms and language policies.
But putting such policies into practice only encourages more children to question unnecessarily whether they are a boy or a girl, argues Dr Joanna Williams.
"We are increasingly reminded that schools are struggling financially. Yet the time, effort and money that goes into producing and monitoring Transgender Policies is out of all proportion to the tiny number of trans children currently in British schools," she told teachers and school leaders.
Speaking at the Festival of Education at Wellington School, Berkshire, the author and academic researcher said the vast majority of children may start school understanding the difference between genders, but are "quickly encouraged to unlearn this knowledge".
"By the time they start school, most children know their name, how old they are and where they live.
"Most also know for certain whether they are a boy or a girl. Despite this, many primary schools now have policies in place 'to support trans children' and to 'provide a broad overview of the needs of transgender children and their families'."
This can be counterproductive, she said, "encouraging even the youngest children to question whether they really are a boy or a girl."
While NHS figures suggest the proportion of children who consider themselves to be transgender remains marginal, a report last year found the number had increased tenfold over a six year period.
Children's support charity Childline has reported a surge in the number of under 11s calling to discuss gender issues, and designated gender clinics say they are struggling for lack of resources.
"Today, some in schools reject the idea of sex differences as outdated," said Dr Williams, "they prefer to talk of gender not as a biological category but as a social construct.
"This paves the way for constructing alternative ways of thinking about gender as fluid and non-binary.
"It holds out the hope of abolishing gender as a category with it all the constraints and restrictions it places upon people's lives."
While the role of teachers was once simply to impart knowledge in a subject area, they are being placed under increasing pressure to provide social support, advice and counselling, she noted.
"It becomes incumbent upon teachers to allow children freedom to be any gender they choose.
"However politically well intentioned teachers may be, criticising the views and values of home vastly alters the remit of the school away from education and towards the promotion of a distinct political outlook."
Earlier this year, St Paul's school for girls announced it had introduced a "gender neutral protocol" allowing pupils to wear boys' uniforms and use traditionally male names if they wanted to.
The top London private school will now consider requests from students from the age of 16 to go through a formal process to be known within the school either as boys or gender neutral.
The school is one of a number to adapt its policies in keeping with transgender concerns and has been widely praised by LGBT groups and charities as a "smart and sensible move".
The National Union of Teachers has also published advice on "challenging gender stereotypes", noting that "many men and women feel constrained by the narrow roles assigned to them by societal pressures, and girls and boys are expected to conform to narrow ideals of masculinity and femininity from a very early age".
In response, it recommends books with characters that "challenge some of the conventional ideas of what girls and boys enjoy and aspire to."
Dr Williams criticised this approach however, suggesting that children are being made to question gender at too young an age by teachers who were not always equipped to discuss the subject with them.
When questioned on whether teachers should be given some degree of training in how to approach gender with students, however Dr Williams said no: "My fear being that training would suggest to them that there is a right way to teach it."
Not all scientists are under the agreement that gender is on a spectrum, she argued.
"In doing more than just supporting transgender children, and instead sowing confusion about gender identity, schools do neither boys nor girls any favours," she said.
Responding to the comments, a spokesperson for LGBT charity Stonewall said: It's vital all young people learn about LGBT issues. Inclusive, age-appropriate education ensures young people understand and celebrate difference. For those who might be questioning their gender identity it's essential as it shows they're not alone and that what they're feeling isn't wrong.
"We applaud schools that create an inclusive learning environment where all students of all backgrounds and identities feel welcome, safe and understood."
Dr Williams's comments come ahead of the release of her new book, Academic Freedom in an Age of Conformity.
Join our commenting forum
Join thought-provoking conversations, follow other Independent readers and see their replies