Single-sex schools changing admissions to allow transgender pupils to head off legal threats
Exclusive: Move comes after campaigners argue excluding trans children is 'discriminatory'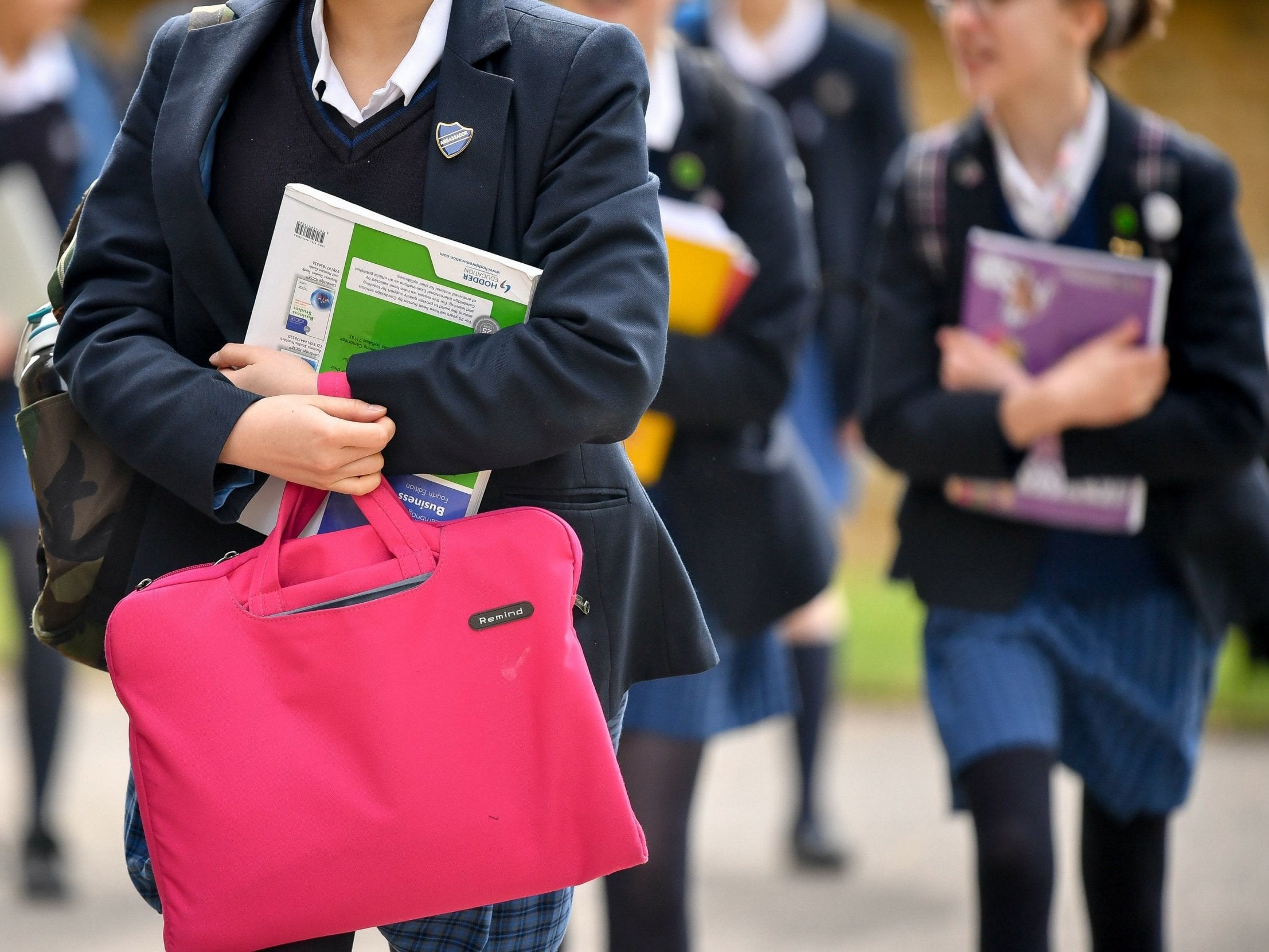 Single-sex private schools across the UK are considering changing policies to admit transgender pupils, putting them on a collision course with parents opposed to the move, The Independent can reveal.
Headteachers at fee-paying schools say they are open to admitting children based on gender, rather than sex, to avert the possibility of legal challenges.
And elite single-sex schools across the country have begun introducing gender-neutral uniforms and gender-neutral pronouns to make students who are transitioning feel more welcome.
It comes after charities that support trans children warned refusing to admit them to same-sex schools is discriminatory under the Equality Act 2010.
However, campaigners warn changes to admissions policy could trigger lawsuits from parents who have chosen single-sex education.
Leaders of single-sex schools told The Independent they would look at each application from a trans child on a "case-by-case" basis – rather than insisting pupils can only be admitted on their sex at birth.
Dorothy MacGinty, head of all-girls Kilgraston School in Perthshire, said she "would not rule out" admitting a boy who was transitioning, and had recently received an inquiry from a family about the possibility.
St Paul's School for boys in London, whose alumni includes former chancellor George Osborne, also said pupils do not need to be biologically male to apply.
Sue Hincks, president of the Girls' Schools Association, said single-sex schools may have to change their admission policies as campaigners say it is "indirect discrimination".
Ms Hincks, who is head of Bolton School Girls' Division where pupils are only admitted if their sex is female at birth, said the school could change following legal advice.
"The world is becoming less binary and depending on where it goes we will have to adapt," she said.
Bolton School Girls' Division is considering bringing in trousers for the first time. "There are some young women that feel more comfortable in trousers and it might be because they want to identify as male either now or in the future," Ms Hincks added.
Meanwhile, at St Albans High School for Girls, a leading private school in Hertfordshire, the role of "head girl" was recently changed to "head of school" in a bid to be more inclusive of different gender identities.
In the past year, the number of headteachers who have called the Association of School and College Leaders (ASCL) for advice on how to support pupils transitioning has grown significantly.
Julie McCulloch, director of policy at ASCL, told The Independent: "We have had a number of members get in touch who are leading single-sex schools and are having to make decisions about who they admit and who they don't and what the implications are for them.
"If a school refuses to admit a child who is of the opposite sex but the same gender that could classed as indirect discrimination. It is becoming quite difficult for school leaders and governors to interpret the law."
Schools were due to be issued with official guidelines on how schools can support trans children more than a year ago. But the Equality and Human Rights Commission (EHRC) has yet to publish them.
Ms McCulloch said some girls' schools still admit on the basis of sex, but others are starting to admit on the basis of gender.
But she warned that a lack of clear statutory guidance on the sensitive topic has left schools "vulnerable to potential legal challenges" from parents on both sides of the polarised debate.
Tanya Carter, of the campaign group the Safe Schools Alliance, said parents who chose a single-sex school could look to take legal action over "safeguarding concerns".
She said: "We have had parents raising concerns about their daughters at single-sex schools and they now believe that they've started to admit male pupils.
"Some parents have found that they've been changes in the admission policies but it's not something they've been advertising."
Tracy Shaw, mother of a daughter at an all-girls' school, does not want the school to admit boys who identify as girls. She said: "My concerns are around my daughter's safety, dignity and privacy and retaining her sex-based rights."
She added: "Children come from miles away – especially Muslim and Jewish parents who have chosen for a religious reason – so what do you do about their rights? Their protected characteristic of religion?
"There are mixed-sex alternatives in our catchment area so you are not being discriminatory by forcing the child to go a boys' school."
But Mermaids, a charity supporting transgender young people, is urging single-sex schools to implement trans-inclusive admission policies as they say "trans girls are girls and trans boys are boys".
Lui Asquith, legal and policy manager at Mermaids, said: "We know from our training that schools can often feel conflicted and confused when they're trying to take the best path for their students. However, we must be careful not to allow this confusion to lead to discrimination."
They said that schools are "under more pressure than ever" to support gender diverse students and the stress is "exposing cracks" in the system which need to be addressed urgently.
"That's why we're calling for the new guidance on schools from the EHRC to be published after a delay of more than a year," they added.
An EHRC spokesperson: "We will be publishing guidance for schools in England, Scotland and Wales in due course. This will be an important document for schools to help them support all children and meet their legal duties under the equality act."
Join our commenting forum
Join thought-provoking conversations, follow other Independent readers and see their replies