Trojan Horse row: Teachers suspended for refusing to impose strict Islamic model
Governing body at Bradford college removed after employing Trojan Horse 'ringleader' as adviser
Paul Gallagher
Wednesday 11 June 2014 20:00 Comments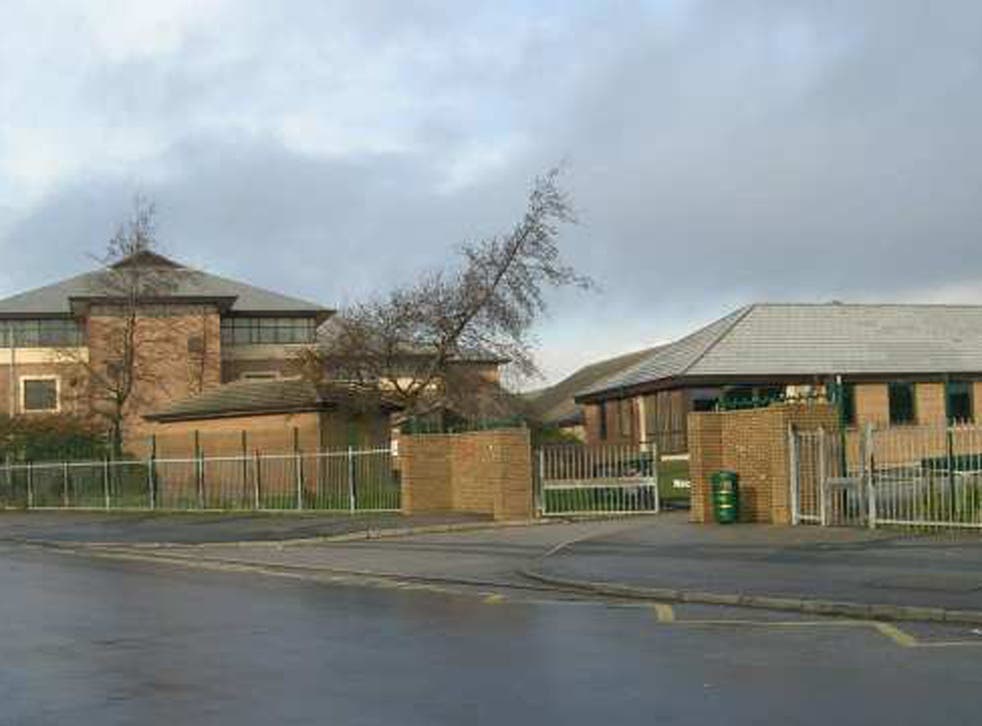 Teachers at a school in Bradford were suspended after a battle with governors who wanted to model the college on the academy at the centre of the "Trojan Horse" plot in Birmingham, The Independent can reveal.
Jennifer McIntosh, principal at Laisterdyke Business and Enterprise College, has faced attempts to oust her and her deputy amid fears that hardline Muslims were promoting an Islamic agenda at the secular school.
It is understood that there was a battle at the school between staff and governors over paying Tahir Alam, chair of governors at Park View Academy in Birmingham, to provide governance training at the Bradford college.
Mr Alam has been accused of being the Trojan Horse "ringleader", where hardliners in some Birmingham schools have been accused of imposing strict Islamic ideology, according to a report published this week by Oftsed's chief inspector, Sir Michael Wilshaw. The trust that runs Park View rejected Ofsted's findings saying the report was politically motivated.
The schools' inspectorate has turned its attention from Birmingham to Laisterdyke College and Carlton Bolling College in Bradford, both secular, mainly Muslim secondary schools. Independent Bradford councillor Faisal Khan was today accused by a council colleague of "wanting to turn Laisterdyke into Park View" and having led a "concerted effort" to drive Mrs McIntosh and her deputy head out.
Mr Khan has been filmed describing how he and fellow governors worked "for a number of years" to "change the head teacher" at Bradford schools.
Mrs McIntosh's relationship with governors broke down this year and in April the entire governing body at the mainly Muslim secondary college, including Mr Khan and fellow Bradford councillor Ghazanfer Khaliq, was removed by the local authority with the approval of Education Secretary Michael Gove. The authority had concerns over the governors' "actions and effectiveness" following a critical Ofsted inspection.
An anonymous source at Laisterdyke said: "Over recent months there have been ongoing battles between the governors and Jennifer McIntosh which I have witnessed first-hand. The tactics used at the school are reminiscent of those employed in Operation Trojan Horse, with governors constantly questioning decisions, school results and vociferous complaints from the community."
Mr Khan said some members of staff at Laisterdyke were suspended during his time as a governor for "ignoring instructions from governors". He said: "The senior leadership… were not cooperating with governors and sought to actively undermine the governing body."
Mr Khan also said Mr Alam was paid to carry out governance training at the school and denied that there had been any dispute between the school leadership and governors over payment for the work.
Mr Khan said: "Tahir Alam came to Laisterdyke to carry out governance training, online training and evaluation training. We were getting bogged down with pages and pages of documents that hid what was really going on at the school. We [the governing body] were all removed for trying to hold the school to account."
Mr Khan, who is chair of governors at Carlton Bolling, which Ofsted inspectors are due to visit in the coming weeks, said suggestions that the governing body was trying to impose a strict Islamic ethos on the school were wrong. Mr Khan said: "It's just completely false. It feels like a witch hunt."
Register for free to continue reading
Registration is a free and easy way to support our truly independent journalism
By registering, you will also enjoy limited access to Premium articles, exclusive newsletters, commenting, and virtual events with our leading journalists
Already have an account? sign in
Join our new commenting forum
Join thought-provoking conversations, follow other Independent readers and see their replies