University graduates 'to pay £100,000 in student loans' following interest rate hike
News fuels growing criticism students are often unaware of the true cost of university before they embark on degrees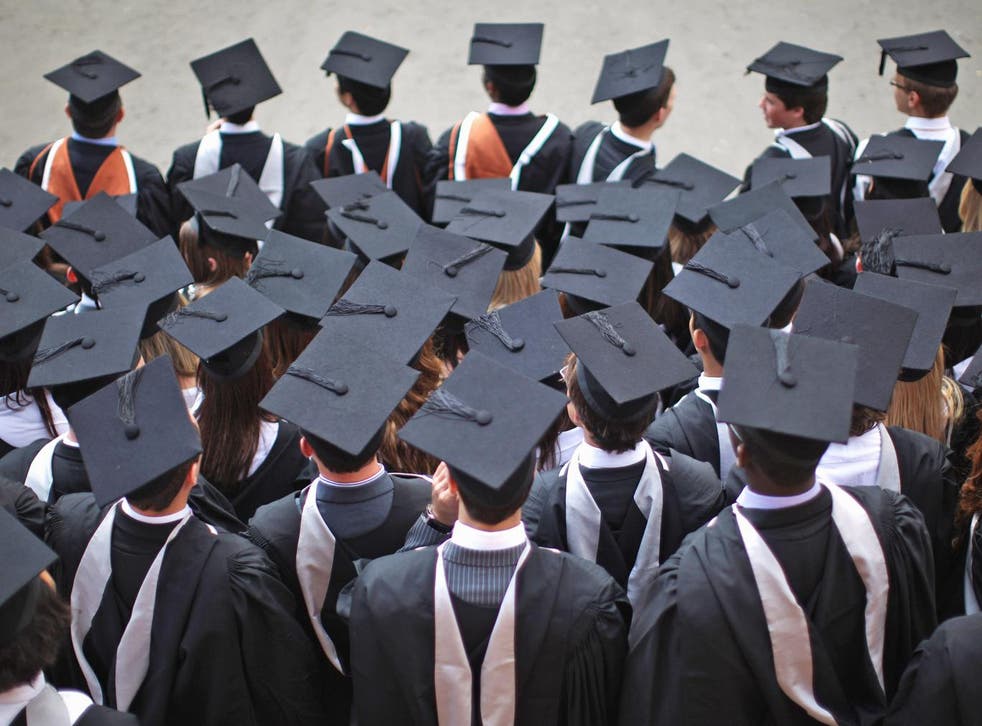 University graduates could end up paying more than £100,000 in student loans, financial analysts have warned. The sum will stand at double the fees they actually borrowed, once interest rates have been factored in.
Graduates are facing interest rates of up to 4.6 per cent on student loans comprised of £9,000 per year tuition, living costs and repayable grants. According to research by analysts LEBC, a graduate who borrows the maximum £51,600 for a three year undergraduate degree, will repay £105,145 over a total of 27.5 years. The calculation is based on the assumption that their starting salary will be £40,000 and rise to £67,000 after 30 years.
The news fuels growing criticism students are often unaware of the true cost of university before they embark on their degrees. Critics say most 18-year-olds who sign up to the debts lack awareness of how much they will actually have to pay, amid unclear and changing interest rates.
The student loan interest rate of 4.6 per cent starts in September and is based on the retail prices index, meaning fees are considerably higher than other loans such as mortgages.
Bahram Bekhradnia, president of the Higher Education Policy Institute, told The Sunday Times: "What is absolutely disgraceful about what the government has done is that they sold the loans to students in 2012 on the basis that they would not have to be repaid until students started earning £21,000 a year and that the threshold would rise with inflation.
"But the government ripped up that contract, and said it is not going to index link the threshold [until 2022]… No government should get itself into that position. It breaks trust, and it is a stupid and immoral position."
The government has defended the tuition fee increase and student model, saying free tertiary level education was unfeasible and loan repayments are akin to a graduate tax.
UK news in pictures

Show all 50
They have cited data suggesting students from lower economic backgrounds are more likely to go to university than ever before, as proof that increased tutition fees do not deter less privileged applicants. However research by the Higher Education Statistics Agency suggests although this is the case, the number of students from lower socio-economic backgrounds attending leading universities is decreasing, as most attend lower performing institutions.
A spokesperson for the Department for Education told The Independent: "Interest rates are linked to RPI to ensure that student funding remains sustainable in the long term. There is extensive information and support to help borrowers understand the loan terms, and they must sign a declaration that they have done so.
"As the OECD has recognised, our student funding system is sustainable with a relatively high threshold before borrowers have to repay their loan. It removes financial barriers for anyone hoping to study with outstanding debt written off after 30 years. Graduates enjoy a considerable wage premium over non-graduates and repay their loans in line with income - at a rate of 9% of earnings above £21,000."

The Independent has approached the Student Loans Company for comment.
Join our new commenting forum
Join thought-provoking conversations, follow other Independent readers and see their replies