Students to be offered fast-track, two-year degrees to cut cost of tuition fees
But universities will be allowed to charge more per year for the condensed courses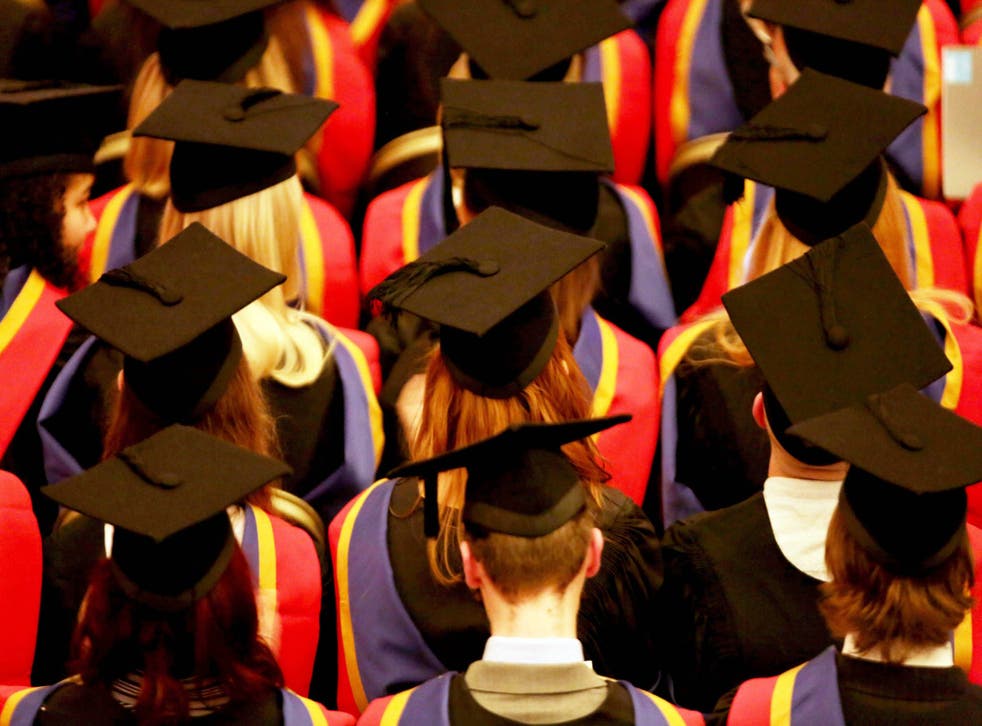 Students in England are to be offered accelerated two-year degree courses which will cut tuition fees by 20 per cent, if new government proposals are approved.
Universities will be allowed to charge higher annual rates for the condensed courses – but, because there will be one fewer year compared to traditional degrees, the overall price will fall.
Sam Gyimah, universities minister, announced the plans in a statement on Sunday.
He said centres would charge about £11,000 a year for the fast-track learning, which would mean students coughing up roughly £5,750 less for the full course, which is £27,750 for three years.
And he added that he hoped the proposals would widen the appeal of higher education by making the resulting debt more manageable and reducing the time commitment required.
"Accelerated degrees not only make it possible for the next generation of students to access higher education and the undeniable financial, academic and personal benefits it has to offer but drives the sector to offer dynamic choices that serve students' needs," he said.
The courses would have the same number of teaching hours but crammed into two extended 45-week years.
But the plans – which will raise annual fees above the legal cap of £9,250 – will first require parliamentary approval.
If that is forthcoming, Mr Gyimah says such courses could potentially operate from next year.
A previous consultation said the government should aim to have 5 per cent of all students taking the shorter courses within 10 years.
UK news in pictures

Show all 50
However, the head of one of the first universities to offer two-year degrees more than 40 years ago has warned that many centres will find it difficult to adapt.
Sir Anthony Seldon, vice-chancellor of the University of Buckingham, said: "Two-year degrees are a more efficient and cost-effective method for students to get on with their careers and their lives."
But he told the BBC: "Universities offering three-year degrees will find it difficult to restructure.
"We would like the universities minister to engage in discussions with us in order to assist independent providers who offer two-year degrees."
Support free-thinking journalism and attend Independent events
The University and College Union, which represents researchers and teaching staff, also expressed concerns.
It said there was "an educational risk that fast track programmes will make it harder for students to combine study with periods of reflection, critical thinking and a 'deep approach' to learning".
It added it would also make it harder for them to earn money at the same time as studying, and would make it harder for those studying while trying to juggle other responsibilities like childcare.
Join our new commenting forum
Join thought-provoking conversations, follow other Independent readers and see their replies