The Independent's journalism is supported by our readers. When you purchase through links on our site, we may earn commission.
UCAS deadline 2018: When is the application time limit, can you get an extension and when should you expect replies and offers?
Prospective students have less than a week to submit their applications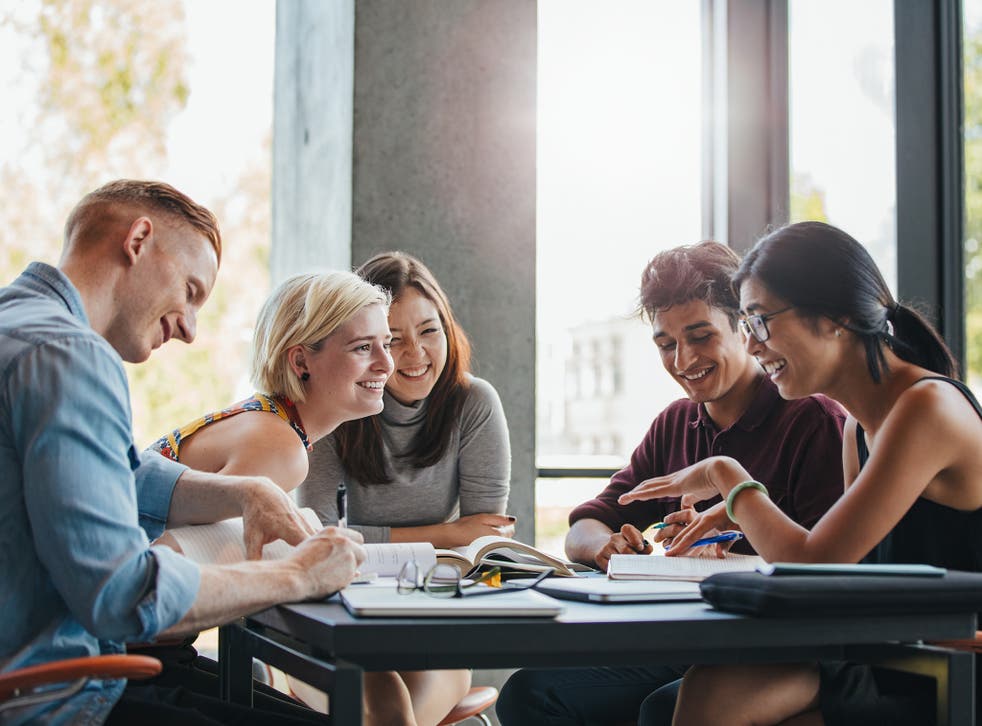 Prospective students have less than a week to submit their university Ucas admission forms.
Applicants have been warned to check all of the elements including references, are completed ahead of the deadline.
They will need time to read them, check all qualifications are entered correctly, as well as personal statements before they are sent off to Ucas.
Here's what people need to know about their applications.
When is the deadline?
For most undergraduate courses, the Ucas deadline is 6pm (GMT) on 15 January 2018.
Some art and design courses may have a later deadline of 6pm of 24 March 2018, but either way it is important to check.
For most medicine, veterinary medicine and dentistry courses, the deadline has already passed.
It is a similar story for both the Oxford and Cambridge universities, where the application cut off was on 15 October 2017.
You can have five choices in total. Ucas encourages prospective students to apply as soon as possible as vacancies fill up as offers are made.
Student news in pictures

Show all 34
Can it be extended under any circumstances?
If you miss the 15 January deadline, you can still send in an application by 6pm on 30 June, 2018.
Ucas will forward your application to your chosen universities, but many course vacancies will be filled by this point.
So it recommends that late applicants call universities first to check that there are still spaces.
For those who do not receive an offer from their original five choices or have declined all offers, there is another chance to try and gain a place at university through Ucas Extra. This runs between 25 February and 4 July and allows applicants to add another choice.
Clearing runs in July and September, providing applicants another shot at getting a university place. This is available to those who have not received any offers or have not met their offer conditions, as well as for those applying after 30 June.
It is still possible to apply between 30 June and 6pm on 20 September, but you will be entered straight into Clearing and will not be able to make any choices.
If you have done better than expected, you can also use the Ucas Adjustment service that runs between 16 and 31 August to have a look at what other courses may be available.
Who to contact is you have any issues.
Contact Ucas with a direct message on Facebook or Twitter.
You can also ring Ucas about undergraduate applications.
Callers in the UK should dial 0371 468 0 468, while international callers should ring +44 330 3330 230.
When can I expect a response?
The amount of time universities take to make a decision and to send out offers varies from place to place and between courses. It could be days, weeks or months.
For applications sent by 15 January 2018, you can expect offer by 2 May 2018 at latest, according to Which? University.
Those who applied by the 30 June 2018 can expect a response by 12 July 2018 at the latest.
The final deadline for universities handing out places through Clearing is 23 October 2018.
Register for free to continue reading
Registration is a free and easy way to support our truly independent journalism
By registering, you will also enjoy limited access to Premium articles, exclusive newsletters, commenting, and virtual events with our leading journalists
Already have an account? sign in
Register for free to continue reading
Registration is a free and easy way to support our truly independent journalism
By registering, you will also enjoy limited access to Premium articles, exclusive newsletters, commenting, and virtual events with our leading journalists
Already have an account? sign in
Join our new commenting forum
Join thought-provoking conversations, follow other Independent readers and see their replies