Over a million UK students could have exams disrupted by lecturer strikes, union warns
'We're very concerned that employers are not talking despite impact on students', union boss says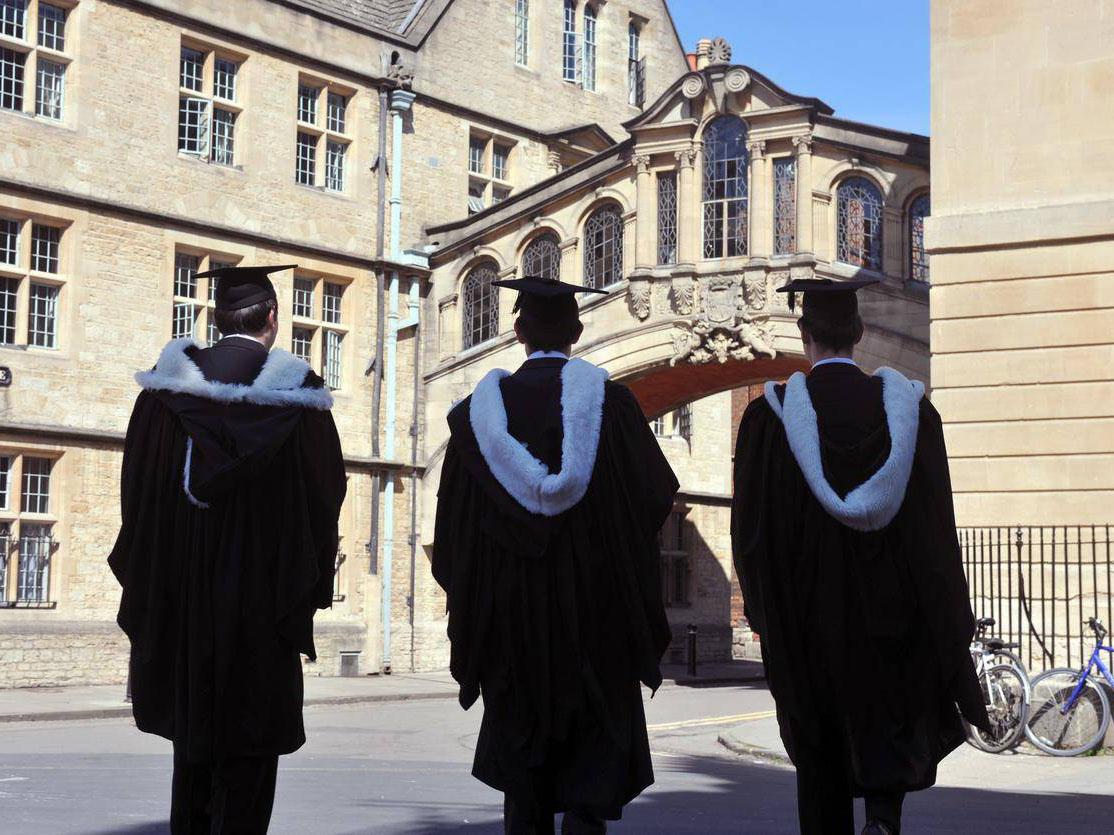 Students could have their end-of-year exams disrupted by lecturer strikes this summer unless a dispute over pensions is resolved, the University and College Union (UCU) has warned.
An unprecedented level of strikes over proposed changes to lecturers' pensions will hit 61 UK universities this week – and more than a million students could be affected by 14 days of action.
And now Sally Hunt, general secretary of the UCU, has issued fresh warnings that the walkouts – which were due to end on March 16 – could continue into the exam period if no solution is found.
Speaking ahead of the strikes, which start on Thursday, Ms Hunt said: "I am being quite upfront about that because I think the employers have got it in their ability to do something about this.
"All I have seen so far is discussion that says they are going to try and dumb down some of the degree results as a mechanism for dealing with this now, by saying they won't include questions in their exams on subjects that might or might not have been covered when action is being taken."
"I think they have to think through that those exams might not be taking place if they don't come back to the table," Ms Hunt warned about the action over proposed changes to pensions covered by the Universities Superannuation Scheme (USS).
The UCU's higher education committee will decide at the start of next month whether to extend the action into July – which could bring widespread disruption to exams and graduation ceremonies.
"We are very concerned that we are still in the position where the employers are not talking – even when we have that serious impact that now is going to happen on students," Ms Hunt added.
Already, thousands of university students – who have to pay up to £9,250 a year in tuition fees – have called for compensation for the loss of teaching hours from the upcoming strikes.
And when asked on the Andrew Marr Show yesterday whether students should be compensated, education secretary Damian Hinds said that he would expect universities to take it into account.
But Ms Hunt has called on the minister to make more than just "a sound bite" on television on the issue. "I think he should be on the phone to Universities UK saying to them get back in here and have a serious negotiation," she told The Independent.
Speaking to the media today, the UCU union boss said she did not think students suing universities was the answer to the problem. But she acknowledged: "I think the moment when students were charged over £9,000 and were told that they were a customer, this was likely to happen.
"If I was a student I would be pretty upset with the state of things. I can totally understand why students might be saying that."
Melis Royer, a University of Manchester student who has set up a petition calling for compensation, told The Independent: "It will cause an immense amount of disruption. Students who have dissertations due are losing their academic supervisors for weeks. Students like myself who have coursework due during the weeks the strike is taking place will be teaching ourselves the module."
"What's worse? Lecturers don't know how long the strike will last," Ms Royer added. The petition has already received nearly 4,000 signatures.
Shakira Martin, president of the National Union of Students (NUS), said: "If there are further strikes it just shows how urgently negotiators need to get around the table and agree a deal that is fair.
"Fairly rewarded staff are the cornerstone of the university experience and that the proposal by Universities UK to substantially cut the pensions of members of the USS pension scheme will be hugely damaging if implemented."
She added: "Strikes are the last resort and it is clear that negotiators must take the concerns of UCU members seriously and reach an agreement immediately."
A Universities UK spokesman said: "The USS pension scheme has a deficit of £6.1bn and the cost of future pensions benefits has increased by one third since 2014.
"To maintain current benefits, overall contributions would have to increase by approximately £1bn every year.
"We hope that employees recognise that changes are necessary to put the scheme on a secure footing, and that the proposed strike action will only serve to unfairly disrupt students' education."
Student news in pictures
Show all 34
He added: "Universities are committed to making pensions contributions of 18 per cent of salaries. This allows them to continue to offer attractive and sustainable pensions to their employees under the proposed changes to USS.
"Universities UK met with UCU over 35 times during the last year in an attempt to find a joint solution to address this deficit and the significant rise in future pension costs.
"Unfortunately, the only proposal put forward by UCU would have led to unaffordable contributions for employees and employers. The UCU proposal would necessitate large cuts to budgets in other areas such as teaching and research, and put many jobs at risk."
Join our commenting forum
Join thought-provoking conversations, follow other Independent readers and see their replies