UK could learn from German policy on foreign students, report says
UK accused of 'hunkering down' rather than attracting international students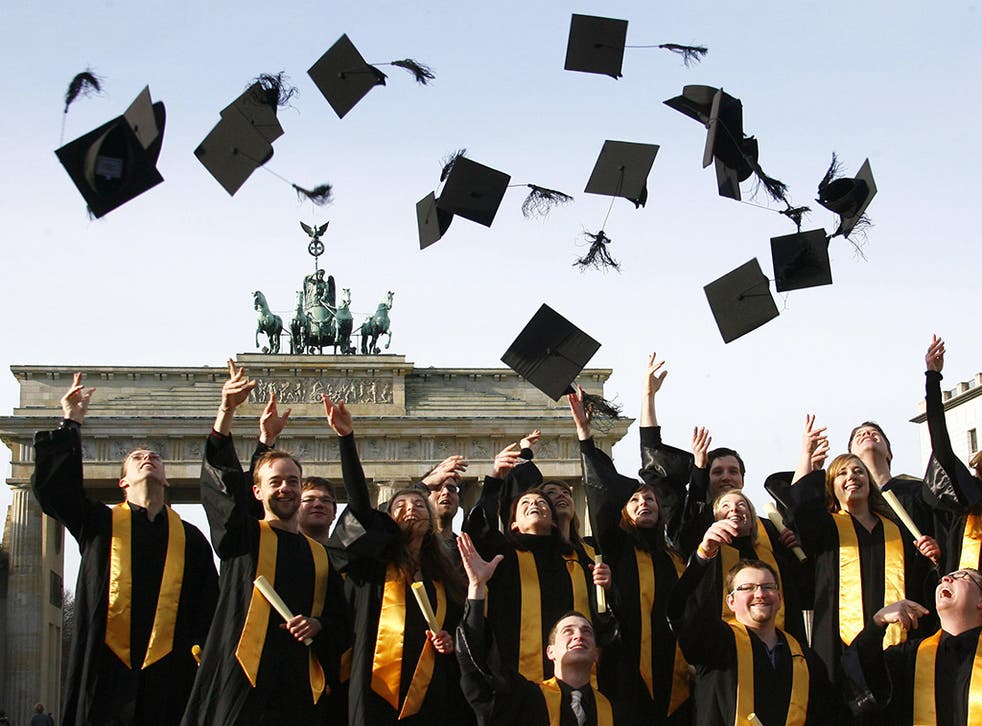 The UK Government could learn from the Germans, who understand the value of international students to the economy, according to a major report.
A study comparing the two countries' higher education systems accuses the UK of "hunkering down" rather than trying to attract international students into its universities.
By comparison, the report from the influential think-tank, the Higher Education Policy Institute, says Germany is laying out the welcome mat for overseas students.
The report, by Nick Hillman, a Hepi director and a former special adviser to the former Tory universities minister David Willetts, concludes: "There are things the UK could learn from Germany on the calculation of the economic benefits of educating international students as well as post-study work."
For instance, Germany includes the post-study income tax contributions from overseas students in assessing their value to the economy. Britain, by contrast, "regards it as a failure that so many are thought to want to stay in the UK". The report adds that less than a fifth of students actually want to stay and that despite the low figures "the Conservatives' winning election manifesto promised tougher enforcement action after international students finish their course".
The Home Secretary, Theresa May, even floated the idea of forcing international students to go home after completing their studies – before they could look for jobs in the UK, although she was subsequently overruled. "Evidence suggests the UK's approach to post-study work is having an impact on perceptions of the country as a place to study," the report adds.
QS world university rankings - in pictures

Show all 10
Germany, however, allows its international students to extend their residency permits by 18 months while looking for work. "In Germany, the government has explicitly incorporated a warmer welcome for international students into its priorities for internationalisation," concludes the report.
"In the UK, government policy has reduced the warmth of the welcome provided to international students – for example, through new health charges and immigration checks by landlords. The inefficient system for registering with the police is another source of frustration."
It cites Julia Goodfellow, the vice-chancellor of Kent University, who said she was taking in an extra 1,000 international students. "I've got to bus them down to Ashford post office, they have to stand in line there, all 1,000 of them, to get their visas," she said. "I'm sorry but that's not being made welcome."
In addition, the report points out that there are no tuition fees in Germany and even international students can study free of charge, although it admits: "There is less demand from international students to study in Germany than to study in English-speaking countries (the UK, USA and Australia) so arguably Germany can afford a more generous approach."
Register for free to continue reading
Registration is a free and easy way to support our truly independent journalism
By registering, you will also enjoy limited access to Premium articles, exclusive newsletters, commenting, and virtual events with our leading journalists
Already have an account? sign in
Register for free to continue reading
Registration is a free and easy way to support our truly independent journalism
By registering, you will also enjoy limited access to Premium articles, exclusive newsletters, commenting, and virtual events with our leading journalists
Already have an account? sign in
Join our new commenting forum
Join thought-provoking conversations, follow other Independent readers and see their replies