UK universities discuss plans to open new EU campuses ahead of Brexit
'There is a very real chance that Britain will come into the grips of extreme Brexiteers who are euro-phobic and could do irrevocable damage, not only to the country but to our universities'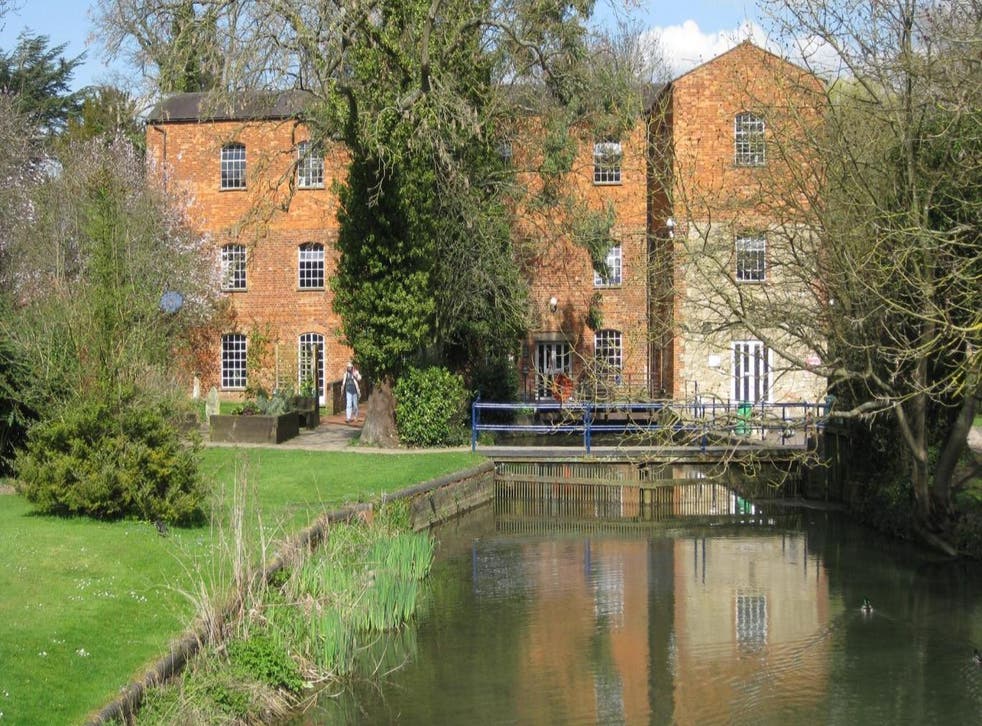 Universities across the UK are in discussions over expanding into other EU countries, in a bid to stay connected to Europe after Brexit.
Research conducted by the Guardian revealed that several UK institutions have hinted at expanding their campuses across Europe, following concerns over potential funding cuts as a result of the vote to leave the EU.
University leaders have said they also expect student and staff recruitment to suffer as a result of Brexit, as international and EU students look to other European countries for more affordable, high quality education.
Speaking to the Independent, Sir Anthony Seldon, Vice Chancellor of the University of Buckingham, said the institution was in the process of talking through plans for expansion.
He said: "Britain's future both lies inside Europe and outside of Europe, so it would be utterly foolish to imagine that Britain can slam the door in Europe's face."
"We are talking about it [expansion], since we already have close partnerships within Europe," he added.
"There is a more thriving private university sector in Europe, where genuine universities – as Buckingham is – are conducting courses, than there is in the UK."
EU students accounted for more than 5 per cent of undergraduates studying in the UK in each of the past five years, figures from the Higher Education Statistics Agency (Hesa) show.
Buckingham University has the highest percentage of overseas students in the UK, including many from fellow EU countries.
But British universities should not rely on the UK's reputation as a top destination for education, Mr Seldon argued.
Top 10 universities in the UK according to the Times Higher Education

Show all 10
"I do not think it is the case that students will always come to Britain for their education."
"There is a very real chance that Britain will come into the grips of extreme Brexiteers who are euro-phobic and could do irrevocable damage, not only to the country but to our universities."
By opening campuses in other EU member countries, UK institutions will be able to better maintain their relationships with other EU universities and potential retain funding, university leaders argue.
Heads at the University of Buckingham are considering Budapest and Sarajevo for expansion, since it already has links to the cities. However, Finland and the Republic of Ireland are also said to be attractive options for institutions looking for greater opportunities.
One vice-chancellor told the Guardian his staff had been looking into the possibility of opening a research institute that would allow access to EU research funds.
He added: "A piece of advice I've had is, if you are looking anywhere don't look at France because it's a nightmare."
Another anonymous vice-chancellor revealed his university were one of several he knew of that were in the process of "window shopping" regulatory regimes within other EU countries.
He said: "Brexit cuts off our head and the HE (higher education research) bill cuts off our legs."
Last week it was reported that the University of Cardiff was in serious discussions about opening a new EU campus in response to the Brexit vote.
In pictures: Britain's top 10 universities for employment

Show all 10
Vice-chancellor Professor Colin Riordan said the university was having to scope out new options abroad, given the "radically different circumstances" that the UK's higher education sector had found itself in.
In a statement on Thursday, a university spokesperson said: "All options are being considered in the post-referendum climate and we wouldn't rule anything out. However it's very much only a discussion at this stage."
Responding to the referendum result, educators have made repeated calls for the government to provide reassurance over university funding, and confirm how students coming to the UK to study may be affected.
The head of Oxford University – which was named the world's top institution in this year's Times Higher Education World University Rankings – warned on Thursday that Brexit risked vital research funding and could have a detrimental effect on student numbers, as candidates are already being poached by other countries.
Speaking to the BBC she said: "Our concern is that our academics who are at Oxford might decide to leave if they are concerned that they may not be able to get their research funded in the future.
"There are many universities in the world who would be thrilled to have them and who are approaching them and are asking them if they would return to their universities instead."
Nick Hillman, head of the Higher Education Policy Institute and former government special adviser said that university finances remained healthy, however.
"The sector needs to be careful about crying wolf," he said, admitting that the effects of Brexit on higher education would present challenges.
Responding to calls from educators to provide reassurance to the estimated 1.3m EU students studying at UK universities, Universities Minister Jo Johnson said funding schemes would be honoured.
A Department for Education spokesperson said: "EU students make an important contribution to our world-class universities, and we want that to continue."
"While the UK remains a member of the EU, rules regarding the student loans EU nationals receive are unchanged - EU students currently eligible to receive funding will continue to do so for courses they are currently enrolled on, or about to start this Autumn."
Register for free to continue reading
Registration is a free and easy way to support our truly independent journalism
By registering, you will also enjoy limited access to Premium articles, exclusive newsletters, commenting, and virtual events with our leading journalists
Already have an account? sign in
Register for free to continue reading
Registration is a free and easy way to support our truly independent journalism
By registering, you will also enjoy limited access to Premium articles, exclusive newsletters, commenting, and virtual events with our leading journalists
Already have an account? sign in
Join our new commenting forum
Join thought-provoking conversations, follow other Independent readers and see their replies