Top UK universities still too ethnically segregated, warns report
Just 25 Black Carribbean students began medical or dentistry courses  last year - 0.3 per cent of the UK total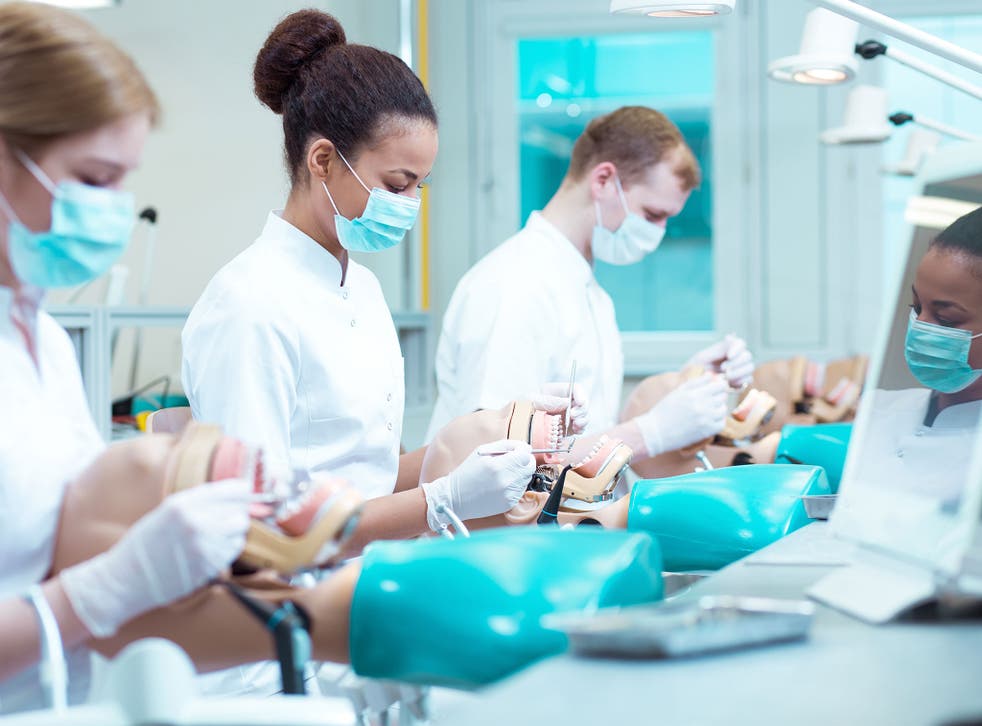 Top UK universities need to do more to encourage black and minority ethnic students to take up prestigious courses and help reduce "segregation" within higher education, a new report has warned.
Black and ethnic minority (BME) students tend to be concentrated in newer universities and large cities such as London, according to researchers at the Institute for Policy Research at the University of Bath.
Meanwhile, white students are statistically more likely to attend predominantly white institutions.
Certain subjects across the majority of universities, most significantly medicine, dentistry and veterinary sciences, require much greater diversity among students, the report suggests.
While some ethnic groups are over-represented compared to their share of the overall UK population for these courses, for 2014/15, only 0.3 per cent of all new students starting out on medical or dentistry courses were Black Caribbean - a total of just 25 across the whole of the UK.
For the same year, intake for veterinary sciences was nearly 95 per cent white - with fewer than 50 students starting out on new veterinary courses for 2014/15 coming from non-white backgrounds.
The researchers behind the Institute for Policy Research policy brief suggest such enormous inequalities in ethnic composition for key professional degrees has significant implications for social mobility.
They also argue these statistics pose challenges for the future make-up of professions, most notably medicine, if its workforce is to reflect the diversity of the people and communities they serve.
UK news in pictures

Show all 50
Other courses that face challenges in achieving a greater diversity in students include those in the creative arts.
The report suggests London's elite arts institutions are failing to reflect the diversity of the city in which they are located.
In order to diversify the arts sector and avoid a future white-dominated 'high culture', change is needed in recruiting practices they suggest.
The study highlights the most ethnically diverse universities tend to be those in and around London.
Sir Billy Connolly: The closest I got to university was delivering coal
Yet there is a disparity in the split of students attending universities in ethnically-diverse cities, such as in the Midlands.
Their findings show that across the board, students from white-dominated neighbourhoods go on to attend the least diverse universities for ethnic mix.
This, say the authors, points to divisions in the ethnic composition of UK universities and throws up challenges for university leaders around access, equality and social mobility.
Recruitment responses must "go beyond lip-service", they argue.
Dr Michael Donnelly, project leader at the University of Bath, said: "Our analyses show that universities themselves differ markedly in their ethnic diversity.
"This is creating barriers to social mobility for young people from ethnic minority backgrounds and having significant knock-on effects for the ethnic diversity of key professions.
"The bigger issue this presents is one of the lack of ethnic mixing. If we are to create a more tolerant UK society where people are aware and respectful of cultural and ethnic difference it is vital that greater mixing happens at these early stages in young people's lives."
Policy recommendations include a specific focus for courses that are under-represented, such as medicine, and doing more to diversify recruitment, in particular for prestigious arts institutions.

Press Association
Join our new commenting forum
Join thought-provoking conversations, follow other Independent readers and see their replies