More than three in four universities give bosses pay rises despite crackdown on high salaries
'Some of the pay packets are hard to stomach amid concerns over financial issues'
Eleanor Busby
Education Correspondent
Tuesday 12 February 2019 21:48 Comments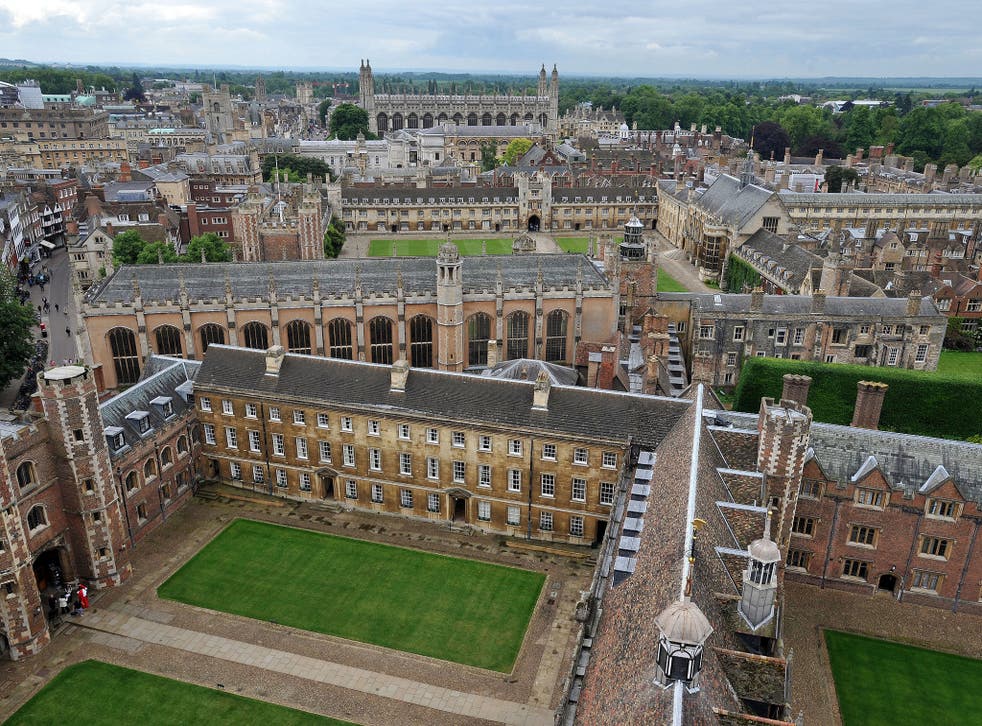 More than three-quarters of universities have defied a crackdown on six-figure salaries to give bosses inflation-busting pay rises, figures reveal.
Vice-chancellors in England were paid £253,000 on average in 2017-18 – rising by 3.1 per cent despite widespread anger among students about high pay for university leaders.
One vice-chancellor saw their salary increase to £470,000, data from higher education regulator the Office for Students (OfS) shows.
It comes despite repeated calls from ministers, students and academics for pay restraint, especially at a time when universities and students face significant financial difficulties.
The National Union of Students said the increased pay packets were "hard to stomach" as students faced financial issues.
Top 10 universities 2019

Show all 10
Some universities are planning to make cuts to staff amid multimillion-pound budget deficits, with fears that a no-deal Brexit and a potential cut to fees could leave them with more problems.
The regulator previously warned that universities could be fined for giving their bosses unjustifiably high salaries. But the new OfS report includes no details about the justification for pay rises.
Instead, it concludes that "at least some" higher education providers are showing pay restraint.
Matt Waddup, head of policy at the University and College Union, which represents university staff including academics, called the regulator's report "lightweight".
He said: "The OfS has shown itself to be a paper tiger incapable of stopping the pay and perks scandals that have plagued universities.
"The OfS fails to ask why some vice-chancellors are still picking up double-digit pay rises and doesn't even look at their expenses or other benefits in kind. This report sends a message that those who accept such largesse have nothing to fear from the new regulator."
The report from the OfS reveals that some university vice-chancellors are being paid as much as 13 times the median pay of their staff.
The University of Bath awarded the highest salary (£470,000) to its vice-chancellor and the University of Cambridge came second with a salary of £431,000 for its leader.
Third spot was taken by the University of Southampton, which paid a salary of £423,000 to Sir Christopher Snowden, despite thousands of students and academics calling for it to be cut.
A total of 102 of 133 institutions analysed by the OfS increased their bosses' salaries, figures show.
The former De Montfort University leader received the largest pay rise. Dominic Shellard, who quit amid an investigation into regulatory matters, saw his salary increase by 22 per cent to £350,000.
Angela Rayner, Labour's shadow education secretary, said: "The government's own regulator now accepts that top pay at our universities continues to surge even while frontline staff face real terms pay cuts and student debt soars."
The report comes after Ms Rayner warned of "serious concerns" about the financial situation of the University of Reading during an urgent question in the Commons this week, adding that she had heard of at least three universities facing insolvency.
The University of Cardiff has announced plans to cut 380 posts over five years as part of moves to address a budget deficit of more than £20m.
Damian Hinds, education secretary, said the government had given powers to the OfS to take action against universities that do not justify the pay and benefits of their vice-chancellors.
The minister added that high pay should be justified by good results in areas like widening participation for disadvantaged groups, low dropout rates and innovative research.
Nicola Dandridge, chief executive of the OfS, said vice-chancellors should be prepared to answer "tough questions" when "pay is out of kilter", or when salary increases outstrip pay awards to staff.
But she added: "It is good to see signs of pay restraint at some universities, with some vice-chancellors refusing a salary increase.
"A number of governing bodies have reduced the basic pay of their vice-chancellor, though we acknowledge that it can be difficult to revisit contractual obligations while a vice-chancellor is in post. We expect to see further progress next year."
Support free-thinking journalism and attend Independent events
A Universities UK spokesperson said: "Our universities are world-leading and are respected for excellence in teaching, innovation and research alike. It is important they can continue to attract the strongest talent to lead them, from within and outside the sector."
The spokesperson added that it was important for universities to show that the process for determining pay for senior staff was rigorous and that decisions had been "fair, explained and justified".
Register for free to continue reading
Registration is a free and easy way to support our truly independent journalism
By registering, you will also enjoy limited access to Premium articles, exclusive newsletters, commenting, and virtual events with our leading journalists
Already have an account? sign in
Join our new commenting forum
Join thought-provoking conversations, follow other Independent readers and see their replies