Elite universities scrap list of 'preferred' A-Levels amid concerns about arts
Elite universities scrap list of 'preferred' A-Levels amid concerns about arts
Guidance from top universities has been 'damaging' to arts education, group of musicians says
Elite universities have scrapped a list of "preferred" academic A-level subjects, which does not recognise the arts, amid criticism that it forced schools to narrow the curriculum.
The Russell Group, which represents the most selective universities, will no longer list "facilitating subjects", the ones that open most doors to top universities, after sector figures said the guidance had squeezed out creative and technical subjects.
The group of 24 universities has dropped the list – which includes maths, English, sciences, languages, history and geography – as it says it has been "misinterpreted" by people who believe these are the only subjects that top universities will consider.
Instead the group will replace its guidance, first published eight years ago, with a new website that hopes to offer more personalised advice to students in a bid to widen access.
The move to abandon the list comes after critics suggested it had encouraged schools to sideline subjects such as art, music and drama, as well as vocational qualifications needed for industry.
UK news in pictures

Show all 50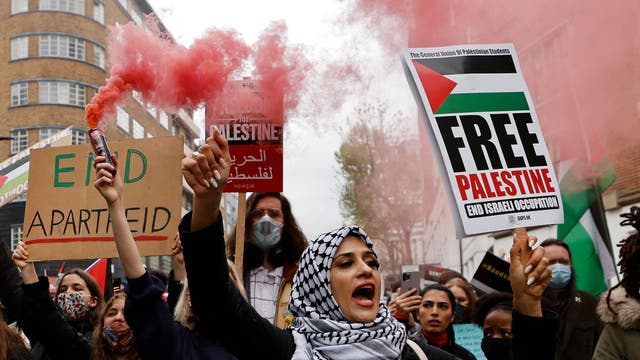 A recent report from the Royal Shakespeare Company (RSC) called for the list to be axed amid concerns that arts subjects had been devalued.
Last year, Tory MP Robert Halfon, chair of the education select committee, called on the top universities to be more open to technical subjects in a bid to improve diversity.
His comments came after the group, which includes Oxford and Cambridge, was in the spotlight for failing to admit sufficient numbers of students from ethnic minorities and poorer backgrounds.
The Russell Group hopes the new interactive website, which will allow students to test numerous A-level combinations to see which degrees open up to them, will help pupils from disadvantaged backgrounds understand why subject choice matters.
It comes after a poll from the group, of more than 600 Year 10 pupils, found that private school students are much more likely than their peers in comprehensive schools to aspire to university, and they are more likely to make decisions about which subjects to choose with this aspiration in mind.
In a Voices piece for The Independent, Tim Bradshaw, chief executive of the Russell Group, said: "No matter how much teachers strive to provide the best possible careers advice to all pupils, it is extremely difficult to replicate the support and exposure afforded to those in better-off homes.
"These young people tend to grow up in households where selective universities are not a remote world, but a rite of passage."
On the new guidance, he added: "Universities, like many employers, value a rounded education. If, for example, a budding young scientist has met their course's requirements by taking biology and maths A-levels, why shouldn't they vary their experience with a language or an arts subject?
"Academic versatility can only be a good thing in a world where we will all be living and working longer, and where more of us are likely to change our careers and directions along the way.
Education unions and leading figures from the arts sector have welcomed the changes.
Deborah Annetts, chief executive of the Incorporated Society of Musicians, said the list from the elite universities had been "damaging" to music education within schools – especially at A-level.
Jacqui O'Hanlon, director of education at the RSC, said the guidance had "unintentionally devalued arts subjects".
She added: "This has led to a significant shift in the choices that young people make about which subjects will benefit them in the long term as well as contributing to the decline in numbers of arts teachers and hours spent teaching arts subjects in state-funded schools."
Sir Nicholas Serota, chair of Arts Council England, said he was "delighted" to see guidance had been updated "to reflect the full variety of subjects that form a well-rounded education".
Support free-thinking journalism and attend Independent events
Geoff Barton, general secretary of the Association of School and College Leaders, who welcomed the change, added that too much emphasis had been given to traditional academic subjects.
He said: "This is reflected also in the government's obsession with driving the same set of subjects in schools through the English Baccalaureate.
"The effect of this narrow focus on these subjects has been to devalue other important subjects, including the creative arts, which also provide excellent preparation for many higher education courses and careers, and which underpin vital parts of our economy."
Join our new commenting forum
Join thought-provoking conversations, follow other Independent readers and see their replies