Selective universities must follow through on promises to admit more disadvantaged students, regulator says
Warning comes as University of Cambridge reveals record number of students from state schools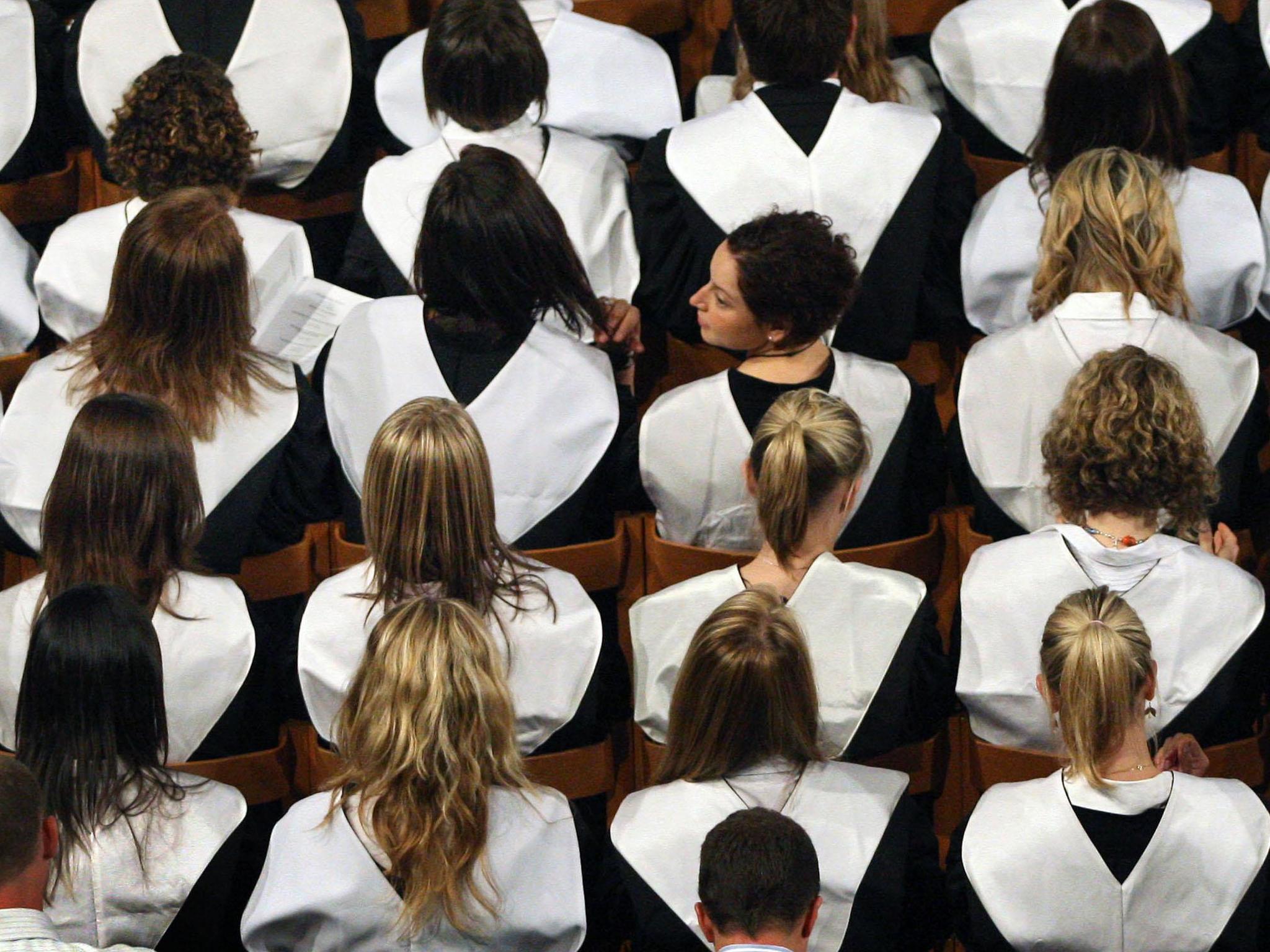 Selective universities like Oxford must follow through on promises to widen access for disadvantaged students, the regulator has warned as figures showed record number of students at Cambridge are from state schools.
Institutions that fail to do enough to boost diversity could be forced to lower their fees by the Office for Students (OfS), which is "monitoring" the most elite institutions – including Oxbridge.
Last year, Oxford recruited 15 times as many students from the most represented student groups - those who come from areas with high university attendance - compared to the least represented. Cambridge recruited 14 times as many advantaged students.
The OfS will be monitoring their progress against targets in access and participation plans, which set out how institutions will tackle gaps between disadvantaged students and their peers. It will use its powers to intervene if there is insufficient progress.
Student news in pictures
Show all 34
It comes as the University of Cambridge revealed that more than two thirds (68 per cent) of new starters at the institution this autumn were educated in the state sector – a record proportion.
The amount of privately-educated students taking up places has fallen and now around one in four new undergraduates are from under-represented and disadvantaged backgrounds.
Cambridge, along with other leading institutions such as the University of Oxford, has come under increasing pressure in recent years to diversify the student population.
In its access plan, Cambridge has pledged to admit a third of its intake from the most under-represented and disadvantaged groups by 2035. It also wants UK state-educated pupils to make up 69.1 per cent of its intake by 2024-25.
But Chris Millward, director for fair access and participation at the OfS, said some universities still had a "very long way to go" to improve representation, adding there is still "deep inequality".
Of the initial group of 41 universities who have now published their access and participation plans, 31 will be subject to "enhanced monitoring" by the regulator.
This will include additional reporting requirements on commitments made in the plans, specific actions to address areas of weakness, requirements to change plans, or further interventions.
Mr Millward said: "We will be monitoring closely and will be ready to step in if we don't see universities making progress. Given the starting point for Oxford and Cambridge was 14 to 15 times as many students from the most elite, advantaged groups, they are inevitably going to be high on our list in relation to access."
Data from the OfS shows that young students from disadvantaged areas are more likely to drop out, less likely to gain a first or 2.1, or find employment compared to their more advantaged peers.
In 2017-18 there was a difference of 23 per cent between the proportion of white and black students achieving a first or 2.1, figures show.
Mr Millward added: "This is not just about meeting short term targets, but the first steps in a generational shift towards a fairer higher education system and a fairer society. We are still a long way from equality of opportunity in our universities, and gaps remain particularly wide at the most selective universities.
"We expect universities and colleges to address these issues at all parts of the student life cycle – including admissions, attainment and successful progression beyond higher education. We will be scrutinising the progress universities make and will intervene where progress is not sufficient."
Support free-thinking journalism and attend Independent events
On the 31 universities receiving enhanced monitoring, Dr Luke Heselwood, from Reform think tank, said it was "deeply concerning" that so many top universities have been put on "special measures".
He added: "The OfS is right to require that elite universities produce and publish access plans, but these figures show a disconnect between ambition and reality. Universities cannot argue that this is a money issue. Reform research found that access spending reached £745m in 2016-17. It is essential that this money is well spent."
Education Secretary Gavin Williamson said: "The doors to our universities need be as wide open as possible, so that anyone with talent and potential has the chance to benefit from our world-leading institutions and become best version of themselves they can be. These access and participation plans will play a vital part in making this happen, but now we need to see that action take place – and quickly. As a society we cannot let this wasted potential go unchecked a minute longer.
He added: "I am clear to universities that this is not just about widening access but also helping to tackle drop-out rates and improving attainment and progression from higher education. I will be watching carefully to see how these plans are now delivered and I will support the OfS in any action it takes if universities are not delivering against their commitments."
Join our commenting forum
Join thought-provoking conversations, follow other Independent readers and see their replies