Most university bosses on committees that set their pay, figures show
'The time has come for proper transparency of senior pay and perks in our universities'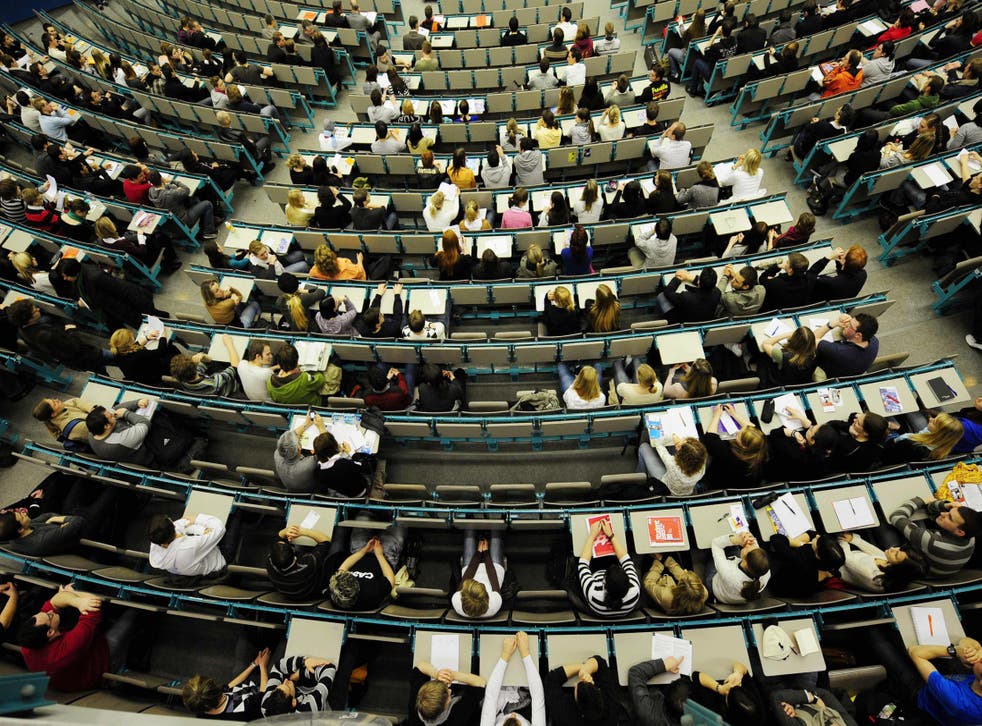 More than nine in 10 university vice-chancellors either sit on, or attend, the committee that sets their salaries, new figures suggest.
Almost half (47 per cent) of vice-chancellors are members of their university's remuneration bodies, according to data collected by the University and College Union (UCU).
Of those that said their leader was not a member of the pay committee, just seven universities said the vice-chancellor was not allowed to attend committee meetings.
And only a quarter of universities (25 per cent) sent unredacted minutes of the latest remuneration committee meeting.
The figures, obtained through freedom of information requests, come amid growing concerns over large pay rises for university vice-chancellors.
The union has today called for "proper transparency of senior pay and perks" in UK universities.
Of the 61 universities that are set to be hit with 14 days of strike action from next week, just two have vice-chancellors who do not sit on their remuneration committee, or attend its meetings.
Sally Hunt, UCU general secretary, said: "It is quite staggering that just seven universities say their vice-chancellor was neither a member of the committee that sets their pay, nor allowed to attend the meetings.
"For too long universities have got away with painting remuneration committees as independent bodies to deflect attention over senior pay. The time has come for proper transparency of senior pay and perks in our universities and that starts with full disclosure of the shadowy remuneration committee."
In some universities, it may be the case that a vice-chancellor excuses themselves from the committee if they are a member, or from the meeting they are attending, when their own pay is discussed and set.
A spokesman for vice-chancellors group Universities UK said: "It is right to expect that the process for determining senior university staff pay is rigorous and transparent.
"The Committee of University Chair's (CUC) new remuneration code, currently being consulted upon, will provide important guidance for university remuneration committees to ensure senior pay decisions are fair, accountable and justified, while recognising that competitive pay is necessary to attract first rate leaders."
The draft code, published last month, says the process for setting pay must be transparent.
It says: "Society has a right to know that taxpayers' funds are being properly used and that the institution is being managed in the interest of students, the economy and society."
UK news in pictures

Show all 50
Pay for university chiefs bosses has risen significantly in recent years, and in 2015/16 the typical salary of a UK vice-chancellor was 6.4 times that of the average university worker.
Average pay last year including pensions and benefits was more than £280,000.
Under new proposals, universities will have to publish the pay of anyone earning more than £100,000 and give an explanation if someone is earning in excess of £150,000.
In November last year, the UK's highest paid vice-chancellor announced that she was retiring from the University of Bath amid criticism over the institution's handling of senior staff pay.
Professor Dame Glynis Breakwell, who reportedly earned £468,000 in salary and benefits last year, said she would step down from her position in August.
Additional reporting by PA
Join our new commenting forum
Join thought-provoking conversations, follow other Independent readers and see their replies