Government to consider scrapping university offers based on A-level predictions
Education secretary Gavin Williamson warns of 'deeply concerning' recruitment practices 
Eleanor Busby
Education Correspondent
Monday 16 September 2019 06:22 Comments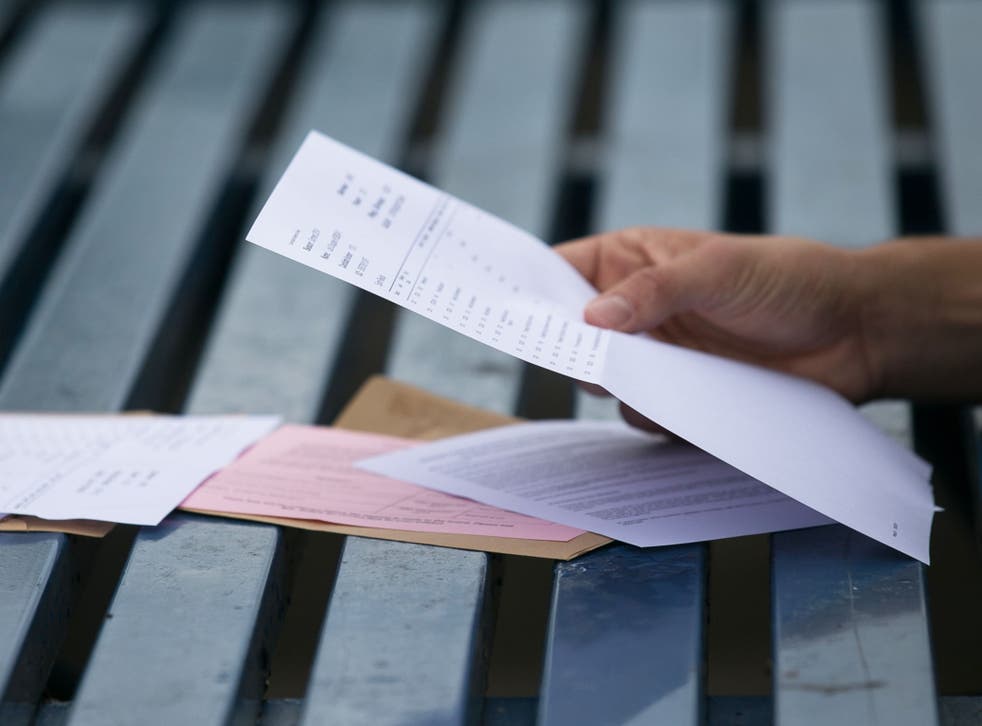 The education secretary has backed a review of higher education admissions which could potentially see university offers based on predicted A-level grades scrapped.
Sixth-formers could apply for a place on a degree course after they receive their exam results as part of a post-qualification admissions (PQA) system, following a review of the system.
It comes amid a surge in unconditional offers – where applicants are offered a place on a degree course regardless of their exam grades – across the higher education sector.
In a letter to the Office for Students (OfS) regulator, education secretary Gavin Williamson said: "The injudicious use of unconditional offers is an issue of deep concern to me."
Mr Williamson said conditional unconditional offers – where an institution tells students they are guaranteed a place only if they make it their first choice – could be a breach of consumer rights.
UK news in pictures

Show all 50
"There are also other recruitment practices, including the use of inducements, that could have an adverse impact on the access and success of students in higher education," he said.
In the letter to the regulator, which sets out the minister's priorities for higher education, Mr Williamson said he endorsed looking at the pros and cons of a PQA system as part of a review.
"While this has been considered before, the context in which the sector is operating has changed and there has been much recent debate about this topic expressing differing views," he said.
Mr Williamson added: "I am glad the OfS is looking at whether it would be in students' interests to apply for their university place after they have their A-level results."
It comes after the Labour Party pledged to scrap university offers based on predicted A-level grades last month in a bid to curb the significant rise in unconditional offers and bring an end to clearing.
Recent figures from Ucas show that the proportion of university applicants being offered a place on a course regardless of their exam grades has risen to nearly two in five.
Thirty-eight per cent of 18-year-old applicants from England, Northern Ireland and Wales received an offer with an unconditional element in 2019, compared to 1 per cent in 2013.
Last week, Mr Williamson condemned the use of "conditional unconditional offers", adding that they can deter disadvantaged teenagers from going to the best academic institutions available to them.
Speaking to vice-chancellors in Birmingham on Thursday, the minister warned that grade inflation across British universities is in danger of making degrees worthless to students and employers.
Support free-thinking journalism and attend Independent events
A Universities UK spokesperson said: "The university admissions system must be fair and transparent, able to serve the needs of a diverse group of applicants from a wide range of backgrounds.
"Universities UK recently launched a review of admissions, involving Ucas, students, and senior representatives from schools, colleges and universities.
"This is a wide-ranging review and we will be considering all aspects of the offer-making process as part of it.
"It will collect evidence on how the current admissions system works, identify the challenges relating to offer making and recommend best practice – ensuring we are absolutely clear on the evidence base and determining what is in the interests of students and what is not."
Register for free to continue reading
Registration is a free and easy way to support our truly independent journalism
By registering, you will also enjoy limited access to Premium articles, exclusive newsletters, commenting, and virtual events with our leading journalists
Already have an account? sign in
Join our new commenting forum
Join thought-provoking conversations, follow other Independent readers and see their replies