Demands of 'snowflake' students pose threat to freedom of speech, universities warned
Academics warn against proposals which they say will undermine free speech in universities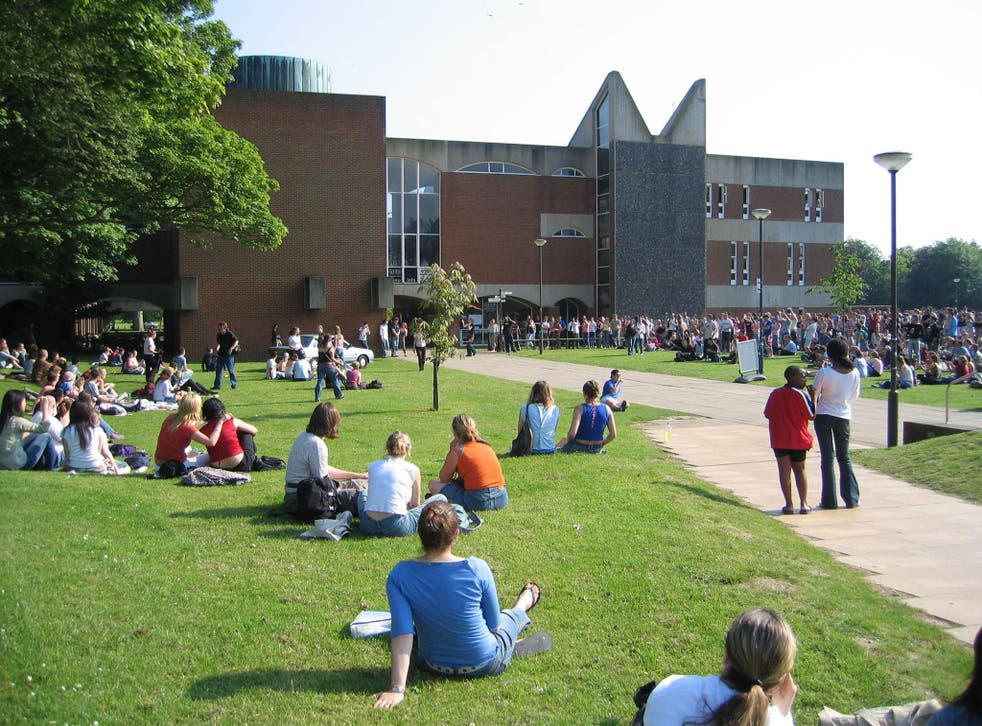 Universities could be forced to cater to the demands of a generation of sensitive "snowflake" students if controversial reforms to the rankings system are approved next week, according to leading academics.
The Government is facing cross-party rebellion when the proposed reforms to put student satisfaction at the heart of university league tables come before the House of Lords this week.
Academics have warned the proposed student-centred approach could lead to a "fantastically dangerous" culture of pandering to increasing demands from students for "safe spaces" and for the "no-platforming" of speakers who hold controversial views.
The Higher Education and Research Bill, championed by Universities Minister Jo Johnson, will reach committee stage in the Lords on Monday, where it is expected to met with criticism from all sides.
Baroness Wolf, a professor at King's College London (KCL), told The Sunday Telegraph: "Universities are increasingly nervous about doing anything that will create overt dissatisfaction among students because they are being told that student satisfaction is key.
"It has had a real effect on the willingness of universities to stand up to student demands which in the past have been removing statues, safe spaces and no-platforming.
"This whole movement is a direct threat to academic standards and the ability of universities to stand up for freedom of speech."
She added: "The student satisfaction measure is fantastically dangerous. The way to make students happy is not asking them to do any work and giving them a high grade."
Her views have been echoed by other academics including Professor Julia Black of the London School of Economics, and Gill Evans, Emeritus Professor at Cambridge University.
The bill introduces the proposed Teaching Excellence Framework (TEF) under which universities will be awarded gold, silver or bronze ratings based on a range of factors including student satisfaction, teaching excellence and preparation for the world of work, overturning the current ranking system of ranking institutions based on quality of research output.
The Government claims the proposed reforms will revive the ancient and redbrick universities by forcing them to raise their game to ward off competition from newer universities.
Critics claims the bill will cement the growing consumerist relationship in the higher education sector, by treating universities as suppliers of courses and students as customers.
There have been recent high-profile cases of students suing their universities – including an Oxford graduate who took legal action when he failed to get a first class degree.
Baroness Deech, a former Oxford academic and cross-bench peer who used to deal with student complaints as part of her work, has tabled two amendments to the bill dealing with free speech to try and prevent the rise of "no-platforming" on campus.
Recent years have seen high profile speakers including LGBT activist Peter Tatchell and feminist academic Germaine Greer effectively no-platformed because some students accused them of being "trans-phobic".
Some academics have accused university Vice Chancellors of being "spineless" over the bill, which would make the National Student Survey the method by which student satisfaction is measured.
A statement from the Department for Education said: "We want more young people to have the opportunity to access a high-quality university education, and the measures proposed in the Higher Education and Research Bill are critical to making this possible.
"The new Teaching Excellence Framework will help raise the quality of teaching and almost all English universities, including those in the Russell Group [24 leading UK universities], have confirmed that they intend to take part in the second year."
The National Union of Students has also branded the bill "dangerous" - chiefly because it will increase tuition fees once again and it is feared it may deter young people from less affluent backgrounds from going to university.
Join our new commenting forum
Join thought-provoking conversations, follow other Independent readers and see their replies