White Eurocentric males overrepresented in university reading lists, study finds
Institutions should introduce more inclusive and diverse programmes, academics say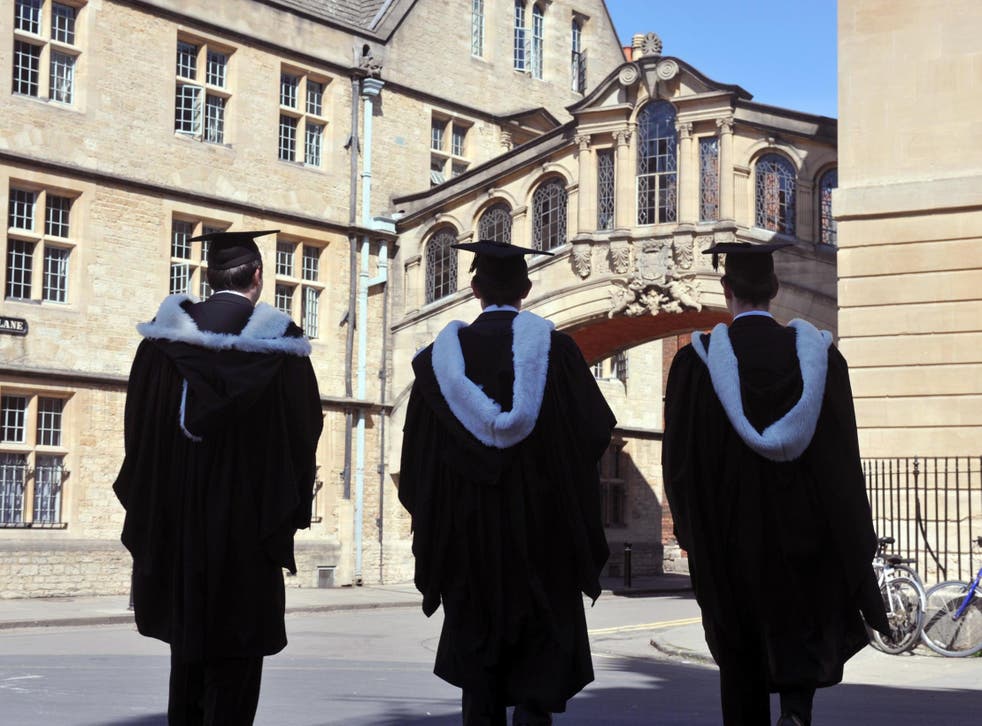 White, male and Eurocentric viewpoints are overrepresented in university reading lists, study finds.
Universities need to do more to assign reading lists that reflect the diversity of the students using them, academics from the University College London (UCL) Institute of Education say.
Only seven per cent of social science authors were black and minority ethnic (BAME), in contrast to a student population with 39 per cent BAME UK students, the researchers found.
The study, which looked at 290 authors of papers included in two university reading lists, comes amid a growing pressure from students and academics to "decolonise" the university curriculum.
Almost all (99 per cent) the reviewed authors in social science were affiliated to European, North American or Australasian universities, compared with a postgraduate population of 67 per cent overseas students, with 69 per cent of those from non-European countries.
UK news in pictures

Show all 50
Half of reviewed authors in social science were female - but 66 per cent of students are female.
Meanwhile, in science 70 per cent of reviewed authors were male, with a student population which is more than 60 per cent female nationwide.
Dr Karen Schucan Bird, research co-author, said: "This study shows that higher education institutions and agencies need to develop coherent and consistent strategies which can move the whole sector towards programmes of study which are both more inclusive and more diverse.
"Universities also need to engage in discussions about what a 'diverse/inclusive/decolonised' reading list actually looks like, engaging with both staff and students to ensure clarity and commitment from all."
Last week, Kehinde Andrews, professor of black studies at Birmingham City University, suggested that decolonising the curriculum could help close the attainment gap of black students .
He said: "One of the things students report regularly is actually you being taught Eurocentric knowledge, about what dead white men think, isn't just alienating to you. It's actually damaging to you because it's telling you you cannot think."
Meanwhile in August, graduates at UCL said there was not enough Africa in a master's course in African studies. They wrote an open letter criticising the "Eurocentric" content of the programme.
A Universities UK (UUK) spokesperson said: "Universities have a vital role to promote an inclusive environment in which students and staff of all backgrounds and ethnicities can flourish.
"We recognise that there is more to be done in this space, and earlier this year asked all universities to go further in their efforts to remove racial inequality by developing racially diverse and inclusive environments - including ensuring BAME students have a good sense of belonging and getting a greater insight into BAME students' perceptions."
Additional reporting by Press Association
Join our new commenting forum
Join thought-provoking conversations, follow other Independent readers and see their replies