Record number of UK university students awarded first-class degrees, figures show
Two in every seven graduates now gain top class degrees, report says
Eleanor Busby
Education Correspondent
Thursday 17 January 2019 19:40 Comments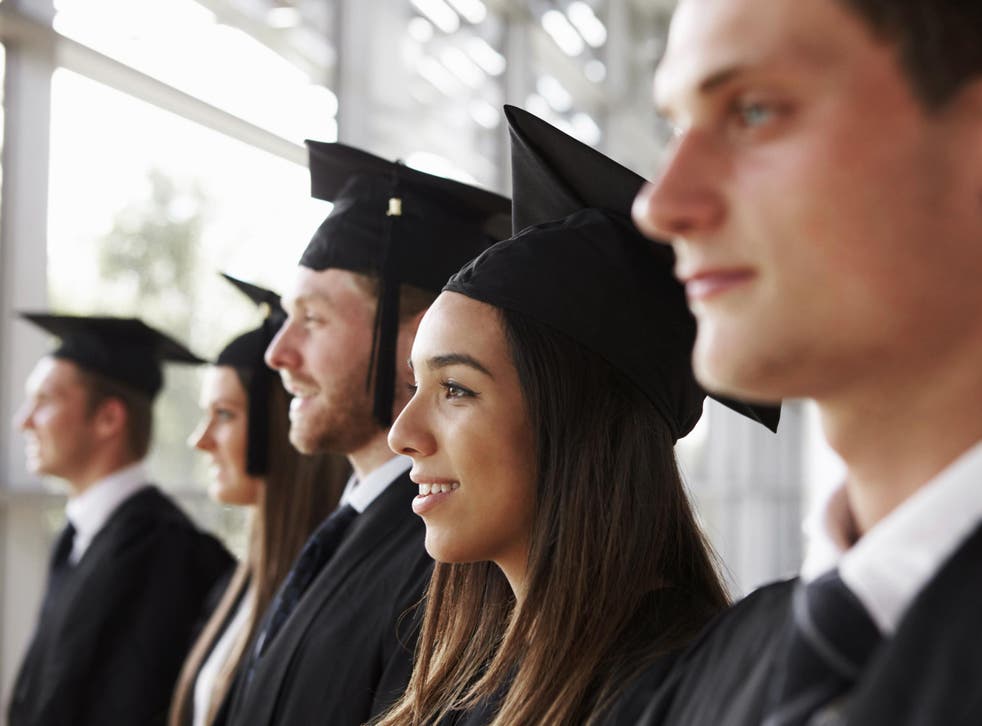 A record number of first-class degrees were awarded to graduates last year despite growing pressure on UK universities to tackle grade inflation.
More than a quarter (28 per cent) of graduates now leave UK universities with top marks – a rise of two percentage points, figures from the Higher Education Statistics Agency (Hesa) reveal.
Only 14.4 per cent of degrees were awarded first-class honours in 2009-10 – but now two in every seven graduates gained top class degrees in 2017-18, the latest data shows.
The figures come after the higher education regulator warned last month that public confidence in the system is at risk amid unexplained "spiralling" grade inflation at the majority of universities.
A sector-wide review has been launched by UK universities following concerns about the trend.
The proportion of students achieving a first has risen two percentage points every year since 2013-14, Hesa says.
The figures also reveal that there has been a small drop (1.2 per cent) in the number of students from other European Union (EU) countries at UK universities in the wake of the Brexit referendum.
Meanwhile, the number of part-time students fell by 4 per cent with numbers falling below 500,000.
The data also reveals that there was a slight fall in the number of undergraduates starting bachelor's degrees in 2017-18, while entrants from private schools rose by 2 per cent compared to 2016-17.
On the rising number of first-class degrees, Nicola Dandridge, chief executive of the Office for Students (OfS), the higher education regulator, said: "Research published recently by the OfS showed substantial and unexplained grade inflation in our universities.
"In order for students, graduates and employers to retain confidence in our higher education system, universities must take swift and decisive action on this issue. If they do not, we will use our powers to intervene."
Student news in pictures

Show all 34
In November, university bosses admitted that a continued rise in the number of top degrees could undermine confidence in the value of a degree, making them less useful for students.
Alistair Jarvis, chief executive of Universities UK, said: "Universities are already taking steps to tackle grade inflation.
"The report we recently published outlines a number of measures to protect the value of qualifications over time that are currently being consulted on by the UK Standing Committee for Quality Assessment. It is essential that the public has full confidence in the value of a degree."
Register for free to continue reading
Registration is a free and easy way to support our truly independent journalism
By registering, you will also enjoy limited access to Premium articles, exclusive newsletters, commenting, and virtual events with our leading journalists
Already have an account? sign in
Join our new commenting forum
Join thought-provoking conversations, follow other Independent readers and see their replies