University vice chancellors claim luxury holidays, cake and bottled water on expenses
One university head claimed almost £2,000 for nights spent at five-star hotels in Singapore and Hong Kong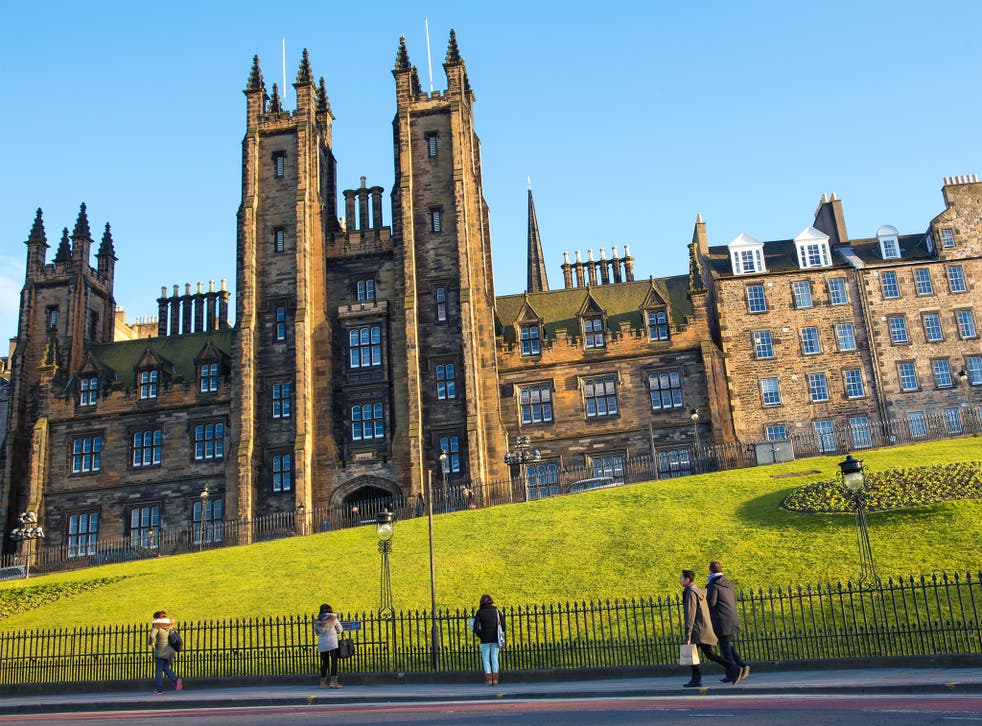 Vice-chancellors at two of the UK's top universities have claimed expenses for items including a bottle of water and a slice of cake, as well as luxury holidays abroad, despite earning salaries of more than a quarter of a million pounds each.
Sir Timothy O'Shea of the University of Edinburgh, who eared £289,000 last year and is provided with an executive car and driver, claimed for a £3 parking fee and a £3.49 bus ticket, The Sunday Times reported.
Meanwhile, vice-chancellor of the University of Glasgow, Anton Muscatelli, claimed for a £2 bottle of still water as well as coffees and cake at Pret A Manger in Trafalgar Square in his £7,370 expenses bill.
His claims included a £1,127 bill for five nights spent at the Ritz-Carlton hotel in Singapore, and £768 for a stay at the five-star Langham hotel in Hong Kong.
University accounts seen by the newspaper reportedly show that Mr Muscatelli was paid a salary of £276,000 plus a £46,000 pension contribution for the 2015-16 academic year.
In total, the vice-chancellors' expenses amount to tens of thousands of pounds spent on foreign travel and luxury hotels.
The figures, obtained by a Freedom of Information request, also highlighted a large expense claim made by the vice-chancellor of the University of Manchester.
Dame Nancy Rothwell's expenses came to a total of £32,993 last year, including £39,751 spent on travel – the largest claim made across the UK.
Top 10 universities in the UK according to the Times Higher Education

Show all 10
The Manchester University head received a salary of £275,000 last year.
Bristol's vice-chancellor, Hugh Brady, who earns £323,000 a year, hired a suit using his expenses account and claimed £4,400 for business lunches.
Last May staff at his university went on strike following a dispute over pay, describing their latest pay offer as an "insult" in comparison to some senior members of staff.
The disclosures come during a time when many senior university staff across the country are experiencing real-terms pay cuts.
Analysis by Times Higher Education found that vice-chancellors at top UK universities received average pay rises of 3.7 last year, with Russell Group heads earning an average of £342,000 per year in pay and combined benefits.
Sally Hunt, general secretary of the University and College Union, criticised the "profligate spending".
"At a time when staff pay is falling in real terms, insecure contracts abound and students are being asked to fork out even more for their education, university leaders are showing a worrying lack of leadership by squandering embarrassing amounts of taxpayer money," she said.
Commenting on vice-chancellors' pay increases, she said: "Now is the time for vice-chancellors to invest in staff but instead they plead poverty on staff pay, and refuse to address the gender pay gap and endemic job insecurity within their institutions."
A spokesperson for Edinburgh University said the figures were correct, but pointed out that the executive car used by Mr O'Shea belongs to the university and was not for his sole use.
A spokesperson for Glasgow University said the institution would not be commenting on the matter.
The Independent has approached Edinburgh, Bristol and Manchester universities for a response.
Join our new commenting forum
Join thought-provoking conversations, follow other Independent readers and see their replies