Vice-chancellor claims he was 'grabbed around neck' by restaurant-goer over Brexit speech
University leader heckled with shouts of 'We're for Brexit' before altercation, attendee says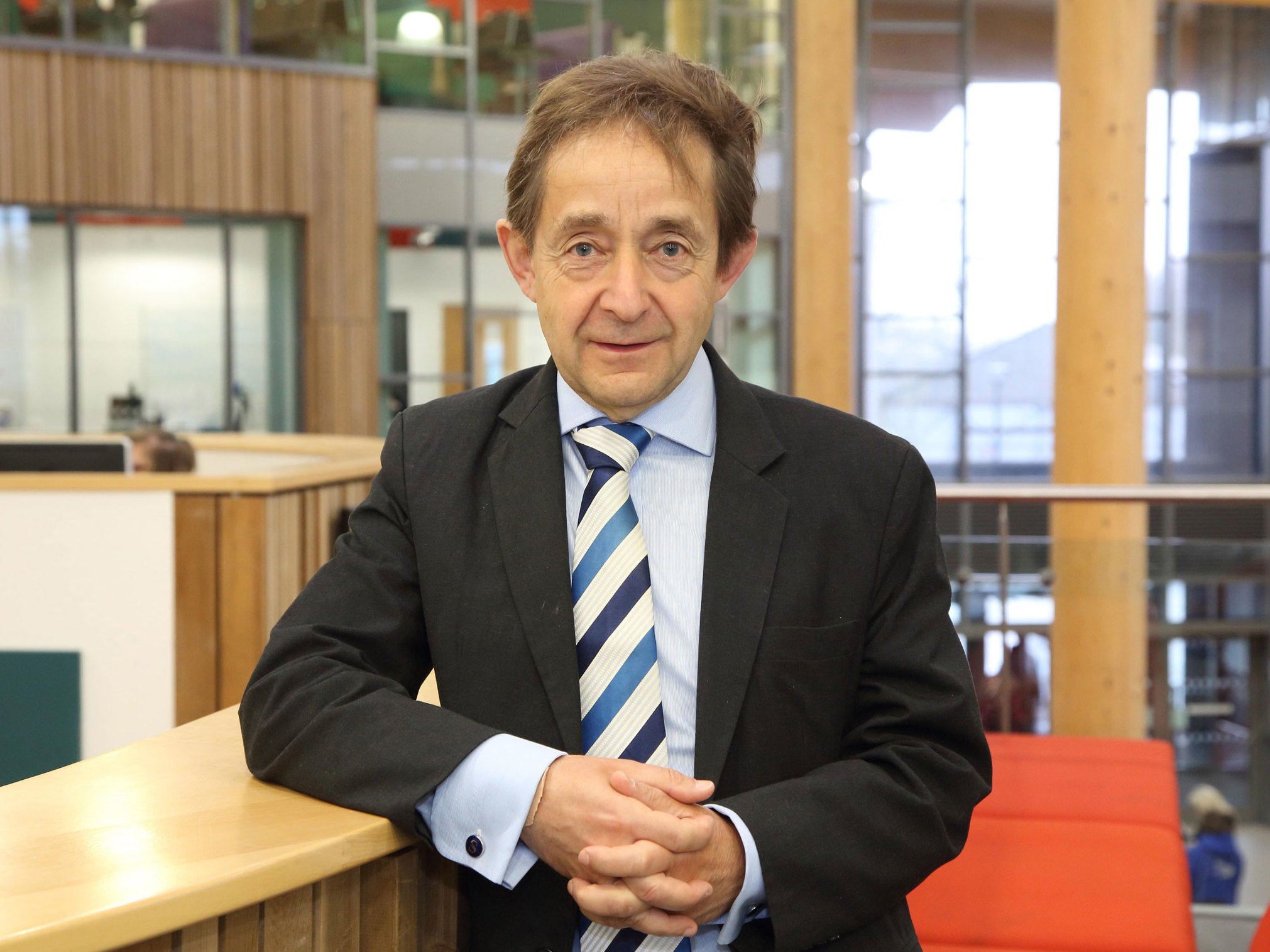 A university vice-chancellor has claimed he was "grabbed around the neck" by a restaurant-goer while giving a speech on Brexit.
Anthony Seldon, vice-chancellor of the University of Buckingham, was addressing a group of sector leaders on Britain leaving the European Union when the fracas took place.
A man approached Sir Anthony from behind and put his hand around his neck during the altercation at an Italian restaurant in east London on Tuesday night, the vice-chancellor claims.
Mark Leach, founder of the Wonkhe higher education policy website, who was at the conference dinner, reported that there were chants of "We're for Brexit" and "Shut up" before the man grabbed the vice-chancellor.
Sir Anthony, who was speaking about his book May At 10 and Brexit, told The Independent that he was left "shocked" by the incident.
He said: "They obviously overheard what I was saying and somebody came up from behind me and put their hand around my neck.
"It all happened very quickly. I had no idea what was happening and it could have got ugly."
The vice-chancellor said he was not making a "pro-remain speech" at the GuildHE conference dinner but was instead talking about how universities can move forward over Brexit.
"It was surprising and with hindsight it does make me worried about what a polarised nation we have become when you can't even have a nuanced comment without people taking exception who were nothing to do with the group," Sir Anthony said.
The historian does not plan to press charges against the restaurant-goer.
He added: "It just shows what a volatile position we are in. They were presumably enjoying an evening out and they didn't want to hear what I was saying.
"I think we need to start listening to each other in a civilised way and I don't think you can shut people up with a show of force."
In a newsletter to higher education sector leaders on Wednesday, Mr Leach asked: "Does the state of politics mean that we can't talk openly in restaurants about our political views?
"The good news from last night is that most vice chancellors would be up for the fight."
Join our commenting forum
Join thought-provoking conversations, follow other Independent readers and see their replies