Marijuana use linked to poorer school performance, major new research reveals
Teenagers who started smoking cannabis regularly were likely to be dissuaded from going on to university, despite previous ambitions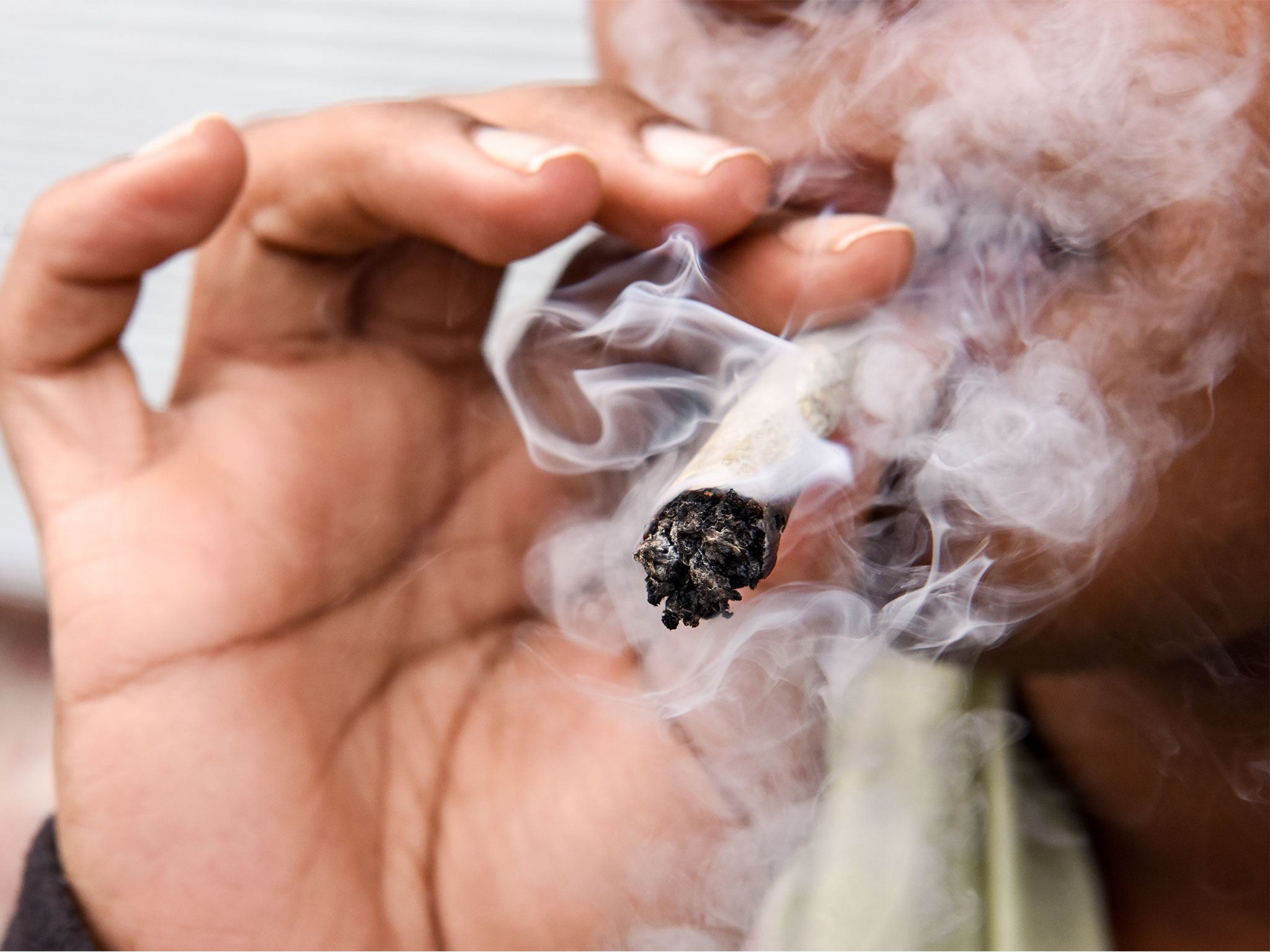 Teenagers who smoke marijuana regularly achieve poorer grades at school and risk their chances of going to university, according to a major new scientific study.
A longitudinal study of more than 26,400 pupils in Canada found those who started using marijuana at least once a month were around half as likely to achieve high grades as they were before taking up the habit, and were ultimately less likely to pursue university ambitions.
Marijuana users were also four times more likely to skip classes and two-to-four times less likely to complete their homework and value getting good grades.
The findings, published in the Journal of School Health, echo those of numerous earlier studies warning of the drug's negative effects on attention span and memory, which can in turn cause students' learning to suffer.
Evidence is mixed however, with one recent report from University College London suggesting higher achievers are twice as likely to smoke cannabis during their teenage years due to their curious minds.
For this latest study, researchers at the University of Waterloo in Canada compared data from 26,475 grade 9-12 school pupils questioned on the highest level of education they would like and expect to achieve.
The results indicated that when students started smoking marijuana daily, their likelihood of reporting ambitions to pursue places at university – rather than stopping at high school level or sooner – was around 50 per cent lower than when the same students had never used the drug.
"The findings support the importance of preventing and delaying the initiation of marijuana use among adolescents," said Scott Leatherdale, a professor in the School of Public Health and Health Systems and head of COMPASS, the largest longitudinal study of substance use among young people.
"More youth today use marijuana than cigarettes, yet public health prevention efforts lag behind those of alcohol and tobacco."
A previous study by the same university suggests a very similar number of teenagers in Canada smoke cannabis as they do tobacco.
Where cannabis is and isn't legal
Show all 10
Karen Patte, a post-doctoral fellow and lead author of the paper, added that researchers had found a reduction in the number of young people perceiving marijuana to be harmful.
"Yet they have greater vulnerability to adverse consequences," she said.
"We found that the more frequently students started using the drug, the greater their risk of poor school performance and engagement."
The study also looked at the effects of alcohol use on academic aspirations and expectations.
Unlike marijuana, students partaking in regular alcohol use tended to report goals to pursue post-secondary education.
"Drinking has long been tied to university settings, which may make alcohol a more acceptable substance choice for students planning to attend university," said Mr Leatherdale.
Last month, the Canadian government unveiled plans to legalise recreational marijuana use.
If the Cannabis Act is passed, the nation would become the second in the world after Uruguay to regulate a legal marijuana market.
Mr Leatherdale said: "All substances present risks to health and well-being. With marijuana legalisation on the horizon, it's critical we understand these risks in order to promote successful transitions into adulthood for our youth."
Join our commenting forum
Join thought-provoking conversations, follow other Independent readers and see their replies