What is 'the Blob' and why is Michael Gove comparing his enemies to an unbeatable sci-fi mound of goo which once battled Steve McQueen?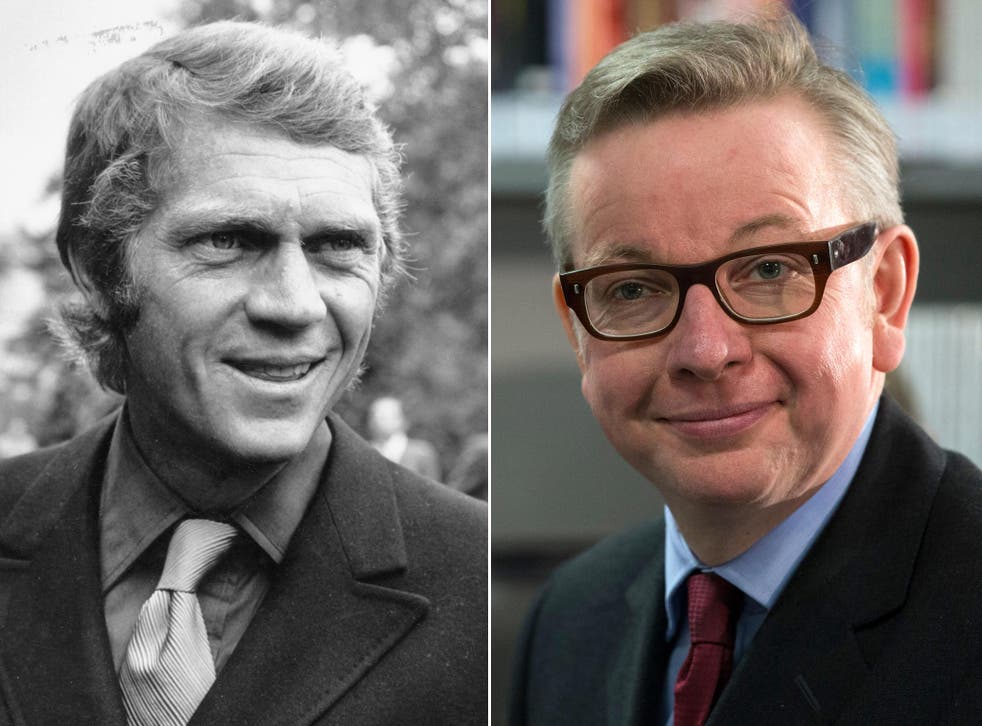 Michael Gove is conjuring up images of himself as Hollywood legend Steve McQueen as he carries on with his battle to reform state schools.
The Education Secretary has likened his plight to the dilemma facing McQueen in the 1958 science fiction film, "The Blob", about an amoeba which was eating up the world. Trouble is, no-one believed McQueen because they had not seen the amoeba.
Gove and his supporters face a similar dilemma. Their Blob is not a shivering amoeba - but an army of bureaucrats, academics and teachers' unions they see as thwarting the changes that have to be made if we are to have a world-class education service. A lot of people, though, do not believe it exists.
Few in the education world have been publicly identified as members of "the Blob".
One group, though, that has is the 100 academics who signed a letter to The Independent last year expressing fears that the Coalition's new national curriculum would bore the pants off pupils with its insistence on rigour, testing and a return to rote learning, and threaten any creativity in the classroom.
"We believe children will flourish if we challenge them but the Blob, in thrall to Sixties ideologies, wants to continue the devaluation of the exam system," says Gove.
Professor Terry Wrigley, from Leeds Metropolitan University, one of the academics who coordinated getting the signatories to the letter, describes the use of the Blob terminology as "another lovely Goveian diversion".
"His curriculum is a completely archaic 1870s elementary-schooling-for-the-poor curriculum," he said.
Under the alternative curriculum backed by the academics, and endorsed by another candidate for Blob-dom in Gove's eyes, the National Union of Teachers, the accent would be on developing children's ability to think - including problem-solving, critical understanding and creativity.
The relentlessness of the criticism of opponents - author and broadcaster Toby Young, behind the first free school to open in west London, accused left-of-centre education writer Fiona Millar of being "the blobbiest member of the Blob in the history of blobbery" for her links with the Welsh education system, which has abolished tests and league tables - has, though, had a revitalising effect on Gove's opponents.
Christine Blower, general secretary of the NUT, whilst arguing that "it is deeply damaging and insulting for an Education Secretary to so gratuitously insult all those who he does not agree with", added: "I am, of course, very happy to be associated with those who Michael Gove includes in 'the blob'."
The backlash - which has led to many people involved in education taking "the Blob" to their hearts and signing themselves off in emails as "and proud member of the Blob" - could be described as "the revenge of the Blob".
It is taking many forms and will give Michael Gove some tricky months in the run-up to next year's general election. The NUT, for instance, has announced a one-day national strike next month in protest at Gove's reform of their pay and conditions which includes encouraging schools to open for up to 10 hours a day so pupils can do "prep" and take part in extra-curricular activities.
There are, of course, many who believe Gove, egged on by his former special adviser Dominic Cummings, has got his tactics plain wrong.
Foremost among these is Sir David Bell, former Permanent Secretary at the Department for Education under Gove and now vice-chancellor of Reading University. He argues: "The danger is that while 'The Blob' is a useful political tool in the short-term, it simply might not be as deep-rooted as the Education Secretary believes.
"In my view, there is a wider group of non-Blobberati voices across the schools sector, higher education, industry and the voluntary sector, who offer an intelligent critique of where we are now."
He concludes: "Building consensus on the future direction of education in this country is a sign of strength, not weakness."
Others are even more blunt. Sir Ken Robinson, the internationally renowned guru on creativity in the curriculum, described Gove's condemnation as "preposterously rude".
Chris Keates, general secretary of the National Association of Schoolmasters Union of Women Teachers, which is also engaged in industrial over the threat to teachers' conditions, added: "Michael Gove's use of the term 'blob' has become more of a problem for him than those he has been labelled in this way. It has in fact drawn attention to the wide range of opposition to the direction of travel of his policies and his style of operating which is that he is right and everyone else, unless they agree with him, is wrong."
After his speech calling for the tearing down of the "Berlin Wall" between state and private education on Monday, there were signs of him seeking to portray himself in listening mode. He argued that his civil servants were not just "nodding dogs" and he had been reined in on occasions.
Policy changes, though, are unlikely especially as he can point to a dwindling number of schools failing to reach minimum exam targets and a growing number of pupils taking core subjects like languages and science as a result of his English Baccalaureate.
What now, then? It should be remembered that, in the film, McQueen manages to head the Blob off to Arctic wastelands where it can pose no threat to human beings. That ending, though, left the door open for a follow-up movie.
So, if he does succeed in driving those he considers to be the Blob out of the corridors of power could it be a Pyrrhic victory - paving the way for a return of the Blob?
Register for free to continue reading
Registration is a free and easy way to support our truly independent journalism
By registering, you will also enjoy limited access to Premium articles, exclusive newsletters, commenting, and virtual events with our leading journalists
Already have an account? sign in
Register for free to continue reading
Registration is a free and easy way to support our truly independent journalism
By registering, you will also enjoy limited access to Premium articles, exclusive newsletters, commenting, and virtual events with our leading journalists
Already have an account? sign in
Join our new commenting forum
Join thought-provoking conversations, follow other Independent readers and see their replies