White working class boys miss out on university places because they 'choose welfare' over aspirations, says top charity founder
Generating Genius founder Dr Tony Sewell told education leaders that schools must do more by way of creating clubs and societies to aid the 'continuity of intervention' in disadvantaged communities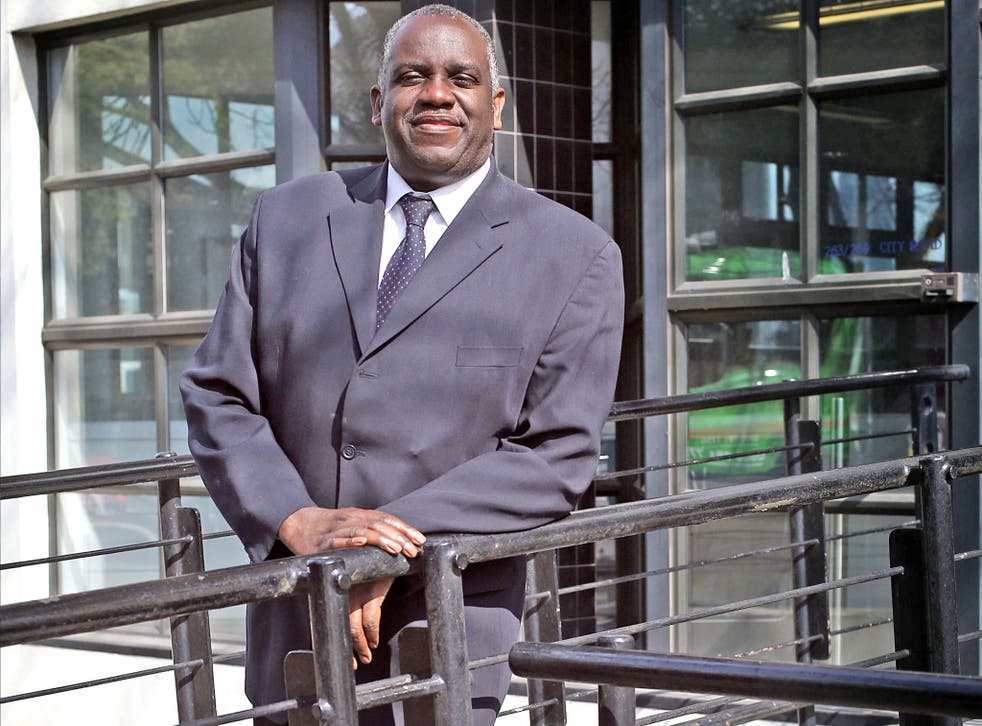 White working class boys are missing out on university places because they choose benefits over aspirations, the founder of a top student engagement charity has said.
Speaking at the Festival of Education, Dr Tony Sewell said young people and particularly boys from disadvantaged backgrounds have become increasingly less likely to go on to higher education because they are part of a "locked community" that does not engage or seize outside opportunity.
His comments follow news that pupils from disadvantaged backgrounds are six times less likely to go on to secure places at top universities than those from the wealthiest areas of the country, with white working class boys now grossly underrepresented in higher education.
"If you've got nothing - and poverty is so harsh - you're going to look for any ladder to gain some advantage to get you up," said Mr Sewell. "This was always the case for working class people, but now we have a kind of welfare system-stroke-choice."
"There was a time when if you were fat you were rich and if you were poor you were skinny, but what's happening now is that food is cheap. You can sit in your bedroom and eat bad food and fulfil yourself with toys all on benefits. So there's no incentive - the incentive driver is gone."
"That is actually damaging, because that slight level of thinking - let's give people a little bit more - removes that drive for achievement. We're talking about students who have the ability to get the grades but they are not getting them."
Brexit reactions – in pictures

Show all 10
As head of Generating Genius, Mr Sewell works with high-achieving students from disadvantaged communities throughout their secondary school careers to help them acquire the skills they need to win places at top universities.
The programme focuses on the core subjects of science, technology, engineering and maths (STEM), which in previous years have more typically been dominated by white middle class men.
In his speech to education leaders gathered at Wellington College, Mr Sewell acknowledged that progress on getting disadvantaged young people into elite universities was "slow", and suggested schools could do more to encourage pupils, using clubs and societies as an "intervention" and way to build confidence.
"White working class boys are caught up in a culture where it is very difficult to succeed," he said. "These communities are locked in - they don't have the external influences that allows them to escape. They are being locked into a particular way of thinking."
He added: "The problem is worse with an obsessive consumerism, whereby boys' bedrooms are packed with televisions and expensive phones and not a book in sight. You have here a particular culture that is in fact preventing these groups in particular from doing well."
Official UCAS figures show that white working class boys are the group least likely to attend university.
The gender gap between higher education applicants is also said to have reached "record levels" this year, with women now more likely to enter 90 per cent of the UK's largest universities over men.
The figures have furthered concerns from education experts about a persistent gap between rich and poor candidates, as well as the opportunities available to disadvantaged students.
Register for free to continue reading
Registration is a free and easy way to support our truly independent journalism
By registering, you will also enjoy limited access to Premium articles, exclusive newsletters, commenting, and virtual events with our leading journalists
Already have an account? sign in
Register for free to continue reading
Registration is a free and easy way to support our truly independent journalism
By registering, you will also enjoy limited access to Premium articles, exclusive newsletters, commenting, and virtual events with our leading journalists
Already have an account? sign in
Join our new commenting forum
Join thought-provoking conversations, follow other Independent readers and see their replies