'You can be beautiful and still be a feminist'
Girls' school leader defends pupils who want to look attractive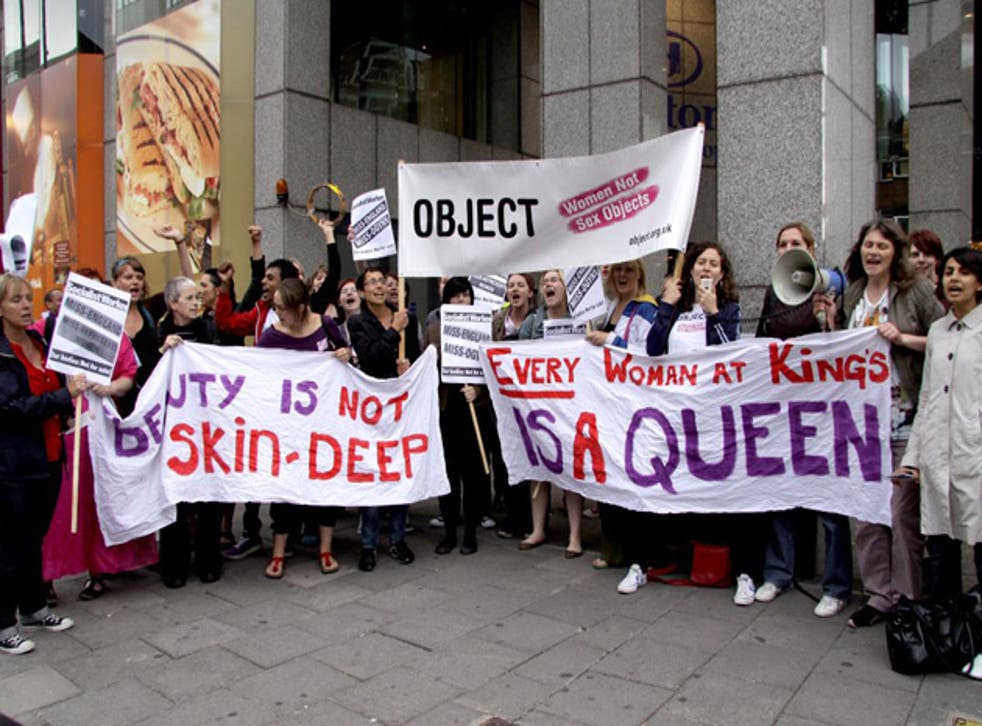 Girls who spend time making themselves beautiful are not betraying any feminist principles and should be allowed to "have fun" and be taken seriously, the leader of Britain's top private girls' schools said yesterday.
Jill Berry, president of the Girls' School Association, which represents nearly 200 independent schools, told its annual conference in Harrogate: "Girls can be highly intelligent and interested in being seen to be attractive – the two aren't mutually exclusive.
"Caring about physical appearance and fashion and wanting to feel good about how you look doesn't have to be a betrayal of some feminist ideal. I love new shoes but it doesn't make me shallow. Girls can have fun and be taken seriously at the same time."
Ms Berry cited the incident of a group of Cambridge female undergraduates who last month posed scantily clad – leading to comments about being "bluestockings" and "bimbos".
Posing as a Page Three girl might be a "pretty distasteful image of women" for some, she said, but added: "We have to be careful about pigeonholing intelligent women. If you like things like nice clothes, it is not some betrayal of your intelligence or feminist principle."
Ms Berry, who is headmistress of Dame Alice Harpur school in Bedford, said she did not encourage her girls "to dress modestly or behave modestly". "Let us have different facets of our character and be comfortable with that," she said.
Her comments were welcomed by Annette Williams, the director of the UK Resource Centre for Women in Science, Engineering and Technology, who said: "We pigeonhole women at our peril. Across the fields of science, engineering and technology, women are making a valuable contribution alongside their male colleagues and it is time to overturn stereotypes of what the scientist or technician should look like as these serve only to exclude and limit the talent of our workforce.
"Marie Curie spoke of 'the beauty of science'. Women can contribute to this whatever their investment in personal appearance," added Ms Williams.
During her conference speech Ms Berry also referred to the launch of the first cheerleading group at Cambridge University.
It should not, she said, be considered a "low" activity. "Actually, cheerleading is really quite skilful," she said. "It can teach you gymnastics and dance."
Ms Berry's comments came after an interview at the weekend when she warned that girls should not think they had to "have it all". "I think it is depressing to think that women do think they have to have it all," she said yesterday, and said that sometimes they were their own worst critics. She said that at certain times her pupils would have different priorities in their lives and they should feel free to choose between their career and taking time to bring up a family.
"If they leave us expecting to be the perfect wife, perfect mother and perfect chief executive, we haven't prepared them for the reality of this challenging future," she said.
"We hope our girls' education, within the classroom and beyond it, will give them a range of options and a positive self-image."
Register for free to continue reading
Registration is a free and easy way to support our truly independent journalism
By registering, you will also enjoy limited access to Premium articles, exclusive newsletters, commenting, and virtual events with our leading journalists
Already have an account? sign in
Register for free to continue reading
Registration is a free and easy way to support our truly independent journalism
By registering, you will also enjoy limited access to Premium articles, exclusive newsletters, commenting, and virtual events with our leading journalists
Already have an account? sign in
Join our new commenting forum
Join thought-provoking conversations, follow other Independent readers and see their replies