Young children left at school 10 hours a day, warn teachers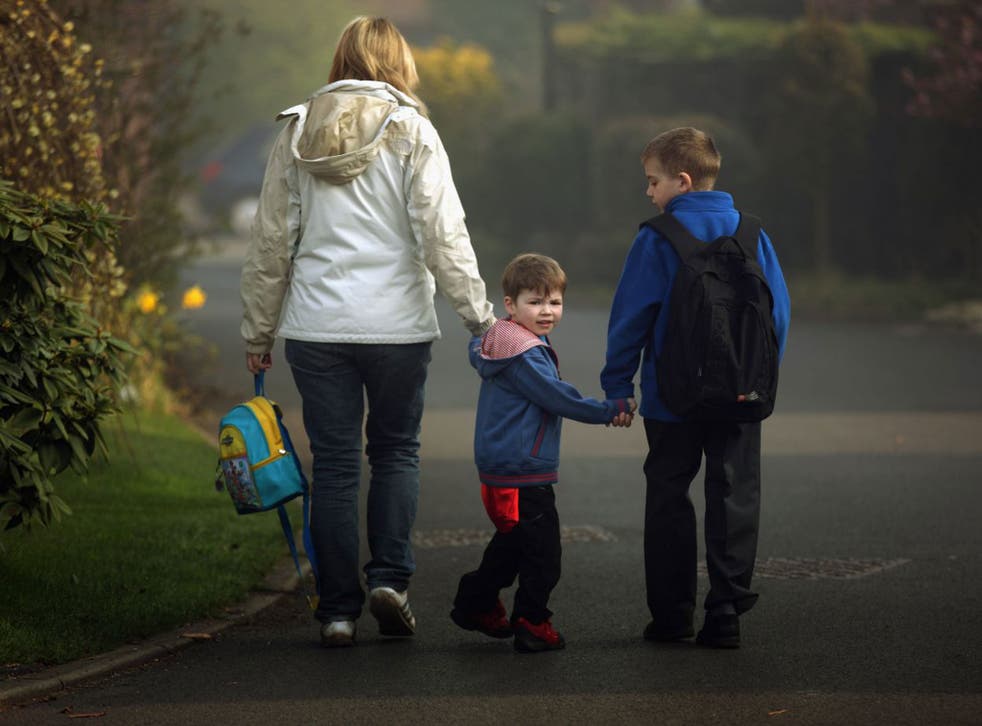 Children as young as four are spending 10 hours a day at a school as an example of the erosion of family life, according to research published today.
A survey of more than 1,300 teachers reveals growing numbers of parents are putting the need to work ahead of spending quality time with their children.
One teacher from a Kent primary school told researchers: "Many of our parents are commuters into London and therefore work long hours. We have children as young as four who are at school 8am to 6pm, eating breakfast, lunch and dinner."
Another early years teacher from North Yorkshire added: "These children walk around like ghosts, do not talk to anyone, fall asleep, do not progress as quickly as their peers. Their parents are also 'too busy' to support them in an adequate way at home."
More than half those surveyed (56 per cent) said today's children were spending a lot less time with their families compared to 20 years ago - 74 per cent believed the time spent with families was less than five years ago.
More than nine in 10 (94 per cent) believed this was as a result of parents and carers working.
Steve Wood, a secondary school teacher from Kirklees, said: "The pressures on family time have grown considerably and work-life balance for many parents is an increasingly difficult area - the necessity to stay in work means time spent with children isn't always a priority."
Another primary school teacher from Bexley added: "I feel that, through no fault of the the parents, there is an expectation to work before looking after your family. Living costs mean it is unaffordable for only one parent to work and there is less importance attached to bringing up children."
The research, carried out by the Association of Teachers and Lecturers, comes in advance of a motion being debated at the union's annual conference in Manchester today criticizing moves to encourage children to start school earlier.
Earlier this month chief schools inspector Sir Michael Wilshaw said more children - particularly from disadvantaged backgrounds - would benefit from learning in a school-based environment from the age of two. Schools Minister Elizabeth Truss added that two-year-olds would benefit from school-based nurseries.
The majority of teachers in the survey disagreed, though, with 71 per cent saying children should only start in school at the age of five, with only 24 per cent believing the current trend towards starting at four was correct.
The teachers also argued that children should only spend five hours a day or less at school in the primary sector, whereas a majority (83 per cent) thought 5.5 hours or six hours should be the maximum in the secondary sector.
"I think we start formal education and learning far too early in this country," said one head of department in Conwy, Wales. "By the time children reach secondary school, they are fed up with learning. The pressure is too much, too soon."
Dr Mary Bousted, general secretary of ATL, added: "Proposals by the Government for children to start school at an earlier age, along with proposals for flexibility for schools and colleges to change the length of the school day and school holidays do not put young people first.
"It's really important for children to have time to be children, to play with friends and spend time with their families, However, increased living costs mean that for most families it is now unaffordable for only one parent to work.
"Parents in the UK are working some of the longest hours in Europe and this puts a huge pressure on family life. Parents are coming home exhausted having worked from 7am to 7pm and frequently the children are tired, too, if they've spent all day at school or with childminders."
The survey also claimed that new technology also played a part in reducing the time children spent with their parents - with children spending more time on home computers than with their parents.
Join our new commenting forum
Join thought-provoking conversations, follow other Independent readers and see their replies