Free School praised by Michael Gove ordered to close due to bullying and religious bigotry
Ofsted concluded Durham Free School was 'inadequate' as a result of bullying, poor standards in the classroom and religious bigotry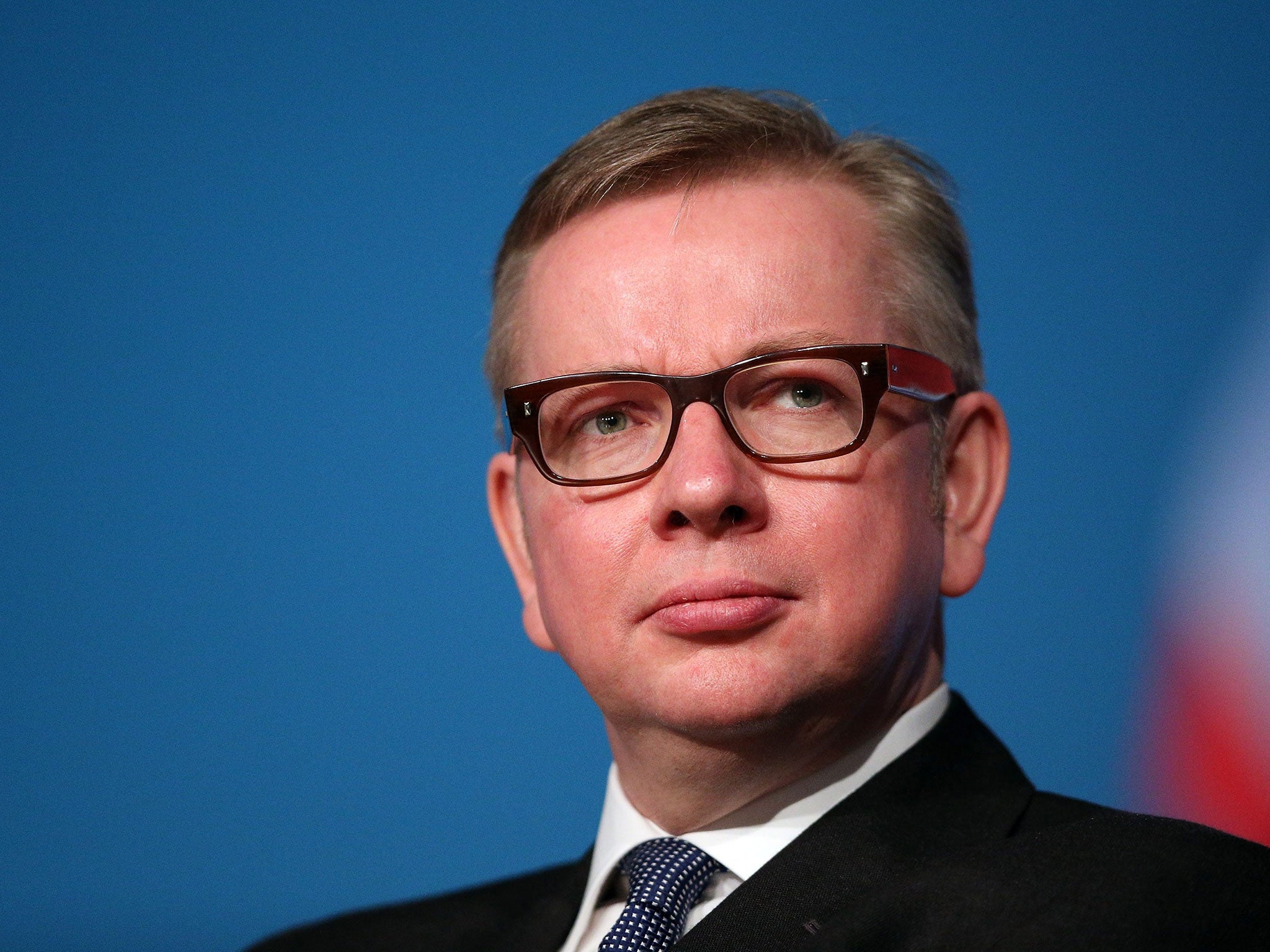 A Christian free school lauded by Education Secretary Michael Gove has been ordered to close after inspectors accused pupils of harbouring "prejudiced views" of children from other faiths which went unchallenged by their teachers.
Education Secretary Nicky Morgan withdrew funding from the Durham Free school, a secondary school in Durham, after schools' standards watchdog Ofsted concluded it was "inadequate" as a result of bullying, poor standards in the classroom and financial mismanagement as well as the religious bigotry.
The school had earlier been praised in the Commons by Mr Gove who said that "parents at last have a challenger school, helping to raise standards in an area where, frankly, working-class children have been let down for far too long by a complacent Labour party".
He told Labour MP Grahame Morris who complained about it: " A genuine progressive would welcome it instead of carping and reading from the NUT and NASUWT (the two biggest unions who are opposed to free schools) hymn book."
Ofsted's report, though, said of the school: "Students' achievement is weak ... Standards are low and progress is inadequate."
It added that the school's governors "place too much emphasis on religious credentials when they are recruiting key staff and not enough on candidates with excellent leadership and teaching skills."
"Leaders are failing to prepare students for life in modern Britain," it added. "Some students hold discriminatory views of other people who have different faiths, values or beliefs than themselves.
"The behaviour of some students leads to unsafe situations, particularly on school buses. Students call each other unpleasant names and there are many instances of bullying."
The 94-pupil school has also received a so far unpublished report from the Education Funding Agency, responsible for allocating finance to schools, which said Mrs Morgan "identified serious concerns about financial management, control and governance".
"It is clear this has been a troubled school for some time and there is no imminent prospect of improvement," she added. "We have therefore decided to close the school and will work with the local authority to ensure every child is found a place at another school where they can thrive and receive the standard of education they deserve."
The school, which opened in September 2013, has a largely white intake and no pupils speak English as a second language.
Ofsted said it had "a culture of low expectations" and that teachers' marking of pupils' work needed to improve "so it consistently highlights what students have done well and precisely what they need to do next". Poor handwriting was tolerated, it added.
"The curriculum does not help students to understand fundamental British values or prepare them well for life in modern Britain," the report went on. "For example, until very recently, the religious studies curriculum was too narrow and did not give students enough opportunities to learn about different faiths and beliefs.
"Consequently, students' understanding of different faiths and beliefs is sketchy with some holding prejudiced views which are not challenged ... The pr9omotion of students' spiritual, moral, social and cultural understanding is weak."
It said the school leadership had a "rosy view" of the quality of teaching "which is not borne out in the work students produce".
It concluded: "Inspectors strongly recommend that the school does not seek to appoint newly qualified teachers."
On behaviour, it added: "Inspection evidence from records of students' behaviour, the racist incident and exclusion logs and discussions with students indicate there are too many instances ... where the behaviour of students is poor.
"Some students spoke of derogatory name calling, silliness or physical altercations in class and on the school buses. The school's behaviour records, while showing a number of serious bullying incidents, highlight that these behaviours are fairly common."
The school is the second free school that the Government has been forced to close - the first, New Discovery Free School in Crawley, West Sussex, closed last April after inspectors revealed that its pupils had not progressed at all in core subjects like maths and English in a year. A third school, Al Madinah in Derby, a Muslim school, was told to stop taking in secondary age pupils after it was criticised for failing to safeguard its children.
Labour immediate pledged to "end the flawed free schools programme" if elected to office and reverse the Government's decision to allow unqualified teachers to teach in their classrooms.
"Michael Gove said Durham Free School would raise standards and would add to the quality of education in Durham - in reality it has done the exact opposite," said Tristram Hunt, Labour's Shadow Education Secretary.
Mrs Morgan said she was "very concerned to find that children had been let down by a catalogue of failures".
Christine Blower, general secretary of the National Union of Teachers, said: "This is best seen as a failure of the free schools policy.
"Nicky Morgan should now announce an end (to it). It had been plainly shown not to work.
Join our commenting forum
Join thought-provoking conversations, follow other Independent readers and see their replies