Online learning: More guidance is now available to the growing community of online learners
Better support networks are helping web-based study shed its image of the poor relation of bricks and mortar academia
Geraldine Hackett
Tuesday 28 October 2014 14:53 Comments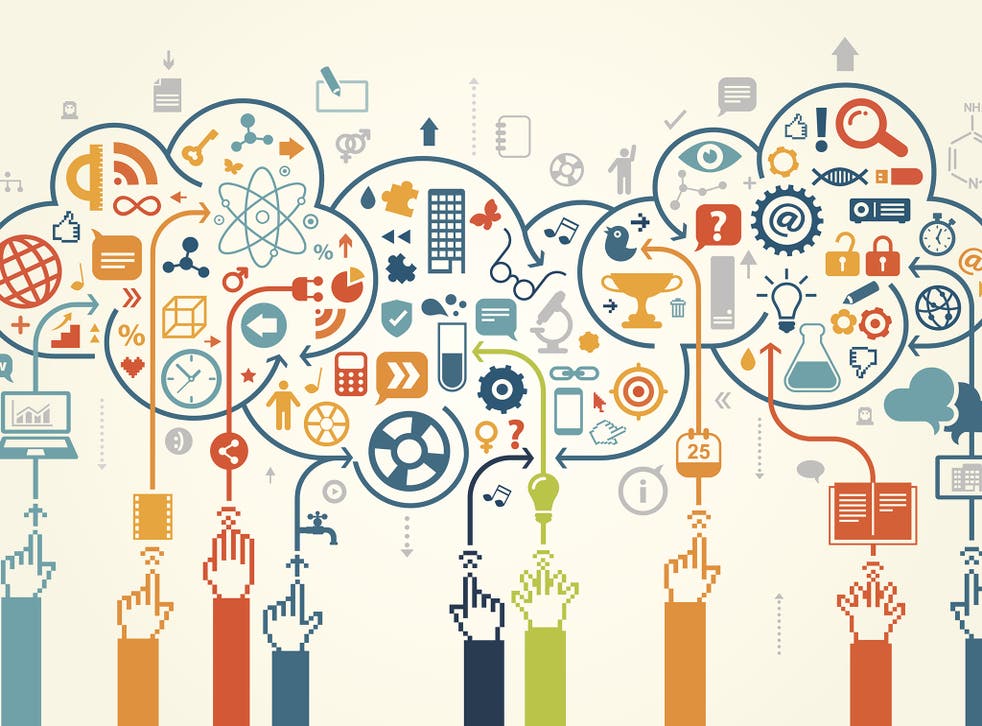 Online learning has lost its image of being low-cost and low-quality, mainly because universities and other providers have worked hard to replicate, as far as possible, the traditional experience of being part of a student group.
Even FutureLearn, the front-runner of massive open online courses (Moocs), which has put online hundreds of free courses, has designed features on its website that let students discuss work with each other and academics.
Professor Mike Sharples, on secondment to FutureLearn from the Open University (OU), is convinced that the "water cooler" discussions that take place online between students is proving successful. Students watch the video and then comment on or question the material online. For each module, there is a lead academic online to answer queries.
FutureLearn, a partnership of 37 British universities plus the British Council and the British Library, cannot provide individual tutors for students. The courses last six weeks, and so far the numbers suggest 22 per cent finish a sufficient majority of their course's steps, as well as all their assessments, to be eligible for a Statement of Participation.
The OU, which has more than 200,000 students, is the model for excellence in online courses. As well as summer schools, each student gets a dedicated tutor to help them. Modules cost £1,300.
Other institutions, such as University of Derby Online, also give students dedicated tutors that they can contact online. Administrators arrange for students to meet up at the university. But even with such support, distance learners have to be highly motivated.
Jo Purslow, a 44-year-old single mother, has completed a Masters in health ergonomics at Derby Online. "You can study at the times that fit around work and family, but I would sit down to study at 11pm and work until 2am," she says.
"There is lots of support. You can call your tutor in a crisis. There are two study days a year when you can go to the university and meet the other students on your course. The library will search out papers for you. There is an online forum, which is wonderful. You realise other students are struggling with the same problems as you and they can help you with solutions."
Purslow studied for three and a half years at Derby Online to get her qualification. With it she has been able to apply for jobs as a consultant ergonomist - a job that carries a much higher income than her previous employment.
"I had been working in sales of ergonomic furniture. Now I can apply for jobs that pay around £40,000," she says.
Julie Stone, deputy director of University of Derby Online, says students are given personal support as well as academic help. "There is online assistance for students who have financial problems, workload problems or their IT systems are not working," she says. "Our students are introduced to their tutor. They get to know them online and through video and blogs."
Around 75 per cent of Derby's online students complete their course, a higher retention rate than some traditional universities.
Most online providers include activities in their courses that will encourage a community among users. Loqui.tv, a subscription service for schools, encourages the teachers in the schools that sign up to discuss ways they can improve classroom planning and teaching. The teachers watch videos of education experts and can then submit questions to the experts, or use an online forum to discuss with teachers in other schools what information has been the most useful.
Among universities, Liverpool is one that has invested heavily in the online market. It operates through a commercial company, Laureate Education, which has offices in the Netherlands. The university offers 29 courses that include postgraduate certificates, Masters and doctoral degrees. Fees range from £5,000 for a postgraduate certificate to £49,000 for a doctoral degree.
Class sizes are small, between 15 and 20 students in each module, which means the class gets to know each other and their tutor through online forums.
Professor Helen O'Sullivan, academic lead for online learning at Liverpool, is confident students get the advice they need. "Students benefit from being part of a global classroom and from an international network of knowledge, experience and expertise," she says. "Our students are required to work together on assignments and critique one another's work. For each module, there is a dedicated instructor who guides the class week by week.
"We also have a fully trained support team who are on hand to support students throughout their programme and will respond to student enquiries within 24 hours, and round the clock technical support. Our students are also assigned a personal dissertation advisor as well as the general dissertation instructor to help them structure research."
Laureate Education also provides assistance for students that lack basic study skills. The website offers advice on mastering academic writing skills, developing research skills and tips on time management.
The problem for potential online students is working out the level of support and guidance that is likely to be available. There is no industry-wide evaluation of the way in which courses are run.
Hannah Morton-Hedges, an independent careers advisor, believes online students require more support than classroom students. "The quality of support can differ a great deal," she says.
"Online students want access to tutors, but they also want access to the other students on their course. There is a problem of isolation when you are studying at home. Students need to feel connected. They also need feedback from their tutors.
"The companies are self-regulating and, for that reason, students need to be confident about what they are likely to get before signing up.
"There is no doubt that online courses are much better than they used to be, but students need to do their research before parting with any fees."
Register for free to continue reading
Registration is a free and easy way to support our truly independent journalism
By registering, you will also enjoy limited access to Premium articles, exclusive newsletters, commenting, and virtual events with our leading journalists
Already have an account? sign in
Join our new commenting forum
Join thought-provoking conversations, follow other Independent readers and see their replies