Freshers week: Oxford and Cambridge university running compulsory sexual consent classes
The move follows studies detailing widespread harassment and assaults
Lizzie Dearden
Sunday 21 September 2014 16:32 Comments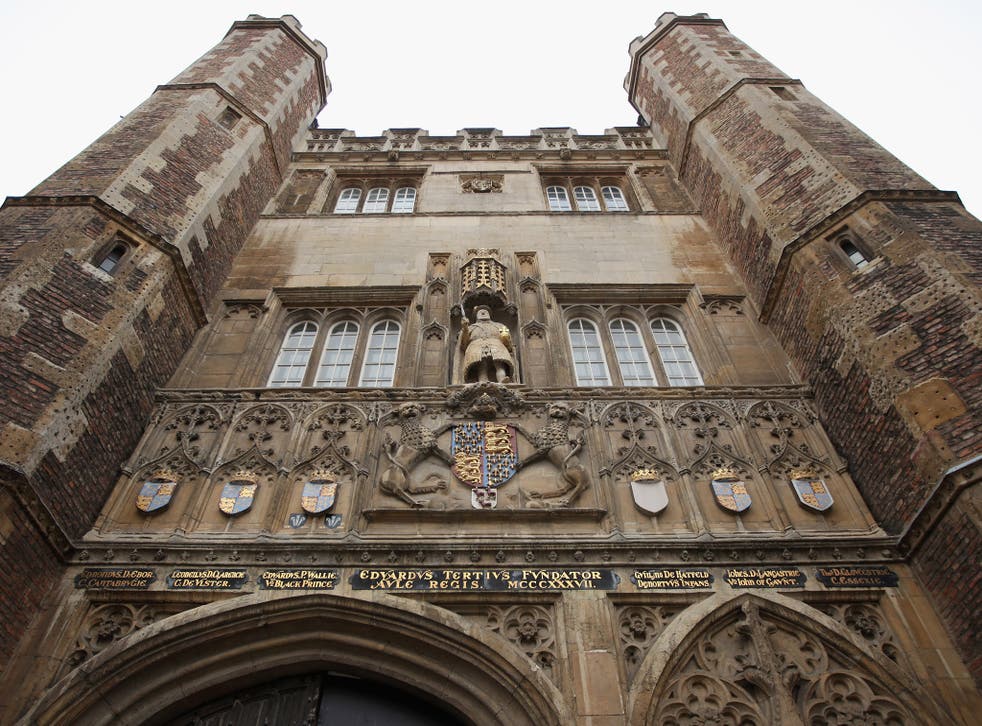 Freshers at some Oxford and Cambridge colleges will be attending compulsory sexual consent workshops as they start university next month.
The historical institutions are among those acting on evidence of widespread sexual harassment experienced by students, which has sparked campaigns nationwide.
A survey by the National Union of Students (NUS) released earlier this month revealed that one in four UK students have experienced unwanted sexual advances, including catcalling, groping and assault.
"These stats show that harassment is rife on campus, but we still we keep hearing from universities that there is no fear, no intimidation, no problem - well this new research says otherwise," NUS President Toni Pearce said.
A separate study at Cambridge University in April found that more than three quarters of students had been sexually harassed and many seriously assaulted, mostly in night clubs but also in the supposed safety of colleges.
The findings inspired a Cambridge student, Francesca Ebel, to speak out about her experience of rape by an acquaintance at a party three years before.
Cambridge University's student union has now organised half-hour consent workshops that will be compulsory in half of its colleges, the Guardian reported.
A sexual consent campaign organised by the university's women's committee said it aims to tackle "myths, misunderstandings and problematic perspectives" about rape and harassment.
It defines consent as the "active and willing participation in sexual activity", which cannot be assumed and "means that both parties had the freedom and capacity to make the choice".
The NUS is also piloting an "I heart consent" programme at 20 universities and colleges.
Oxford is reportedly holding compulsory consent sessions in some colleges after a student calling herself Maria Marcello spoke out about being raped.
In a blog published in The Independent, she wrote that after she was attacked while unconscious at a party, she felt pressured into dropping charges by police who told her the case would fail in court.
Welfare staff at her Oxford college largely ignored her, she claimed, and her alleged attacker received only a "minor reprimand".
Register for free to continue reading
Registration is a free and easy way to support our truly independent journalism
By registering, you will also enjoy limited access to Premium articles, exclusive newsletters, commenting, and virtual events with our leading journalists
Already have an account? sign in
Join our new commenting forum
Join thought-provoking conversations, follow other Independent readers and see their replies