Too many disadvantaged university students dropping out despite rise in acceptance rates, says watchdog head
'Although there are record-breaking rates of entry among disadvantaged groups, too many of these entrants are still getting lost by the wayside'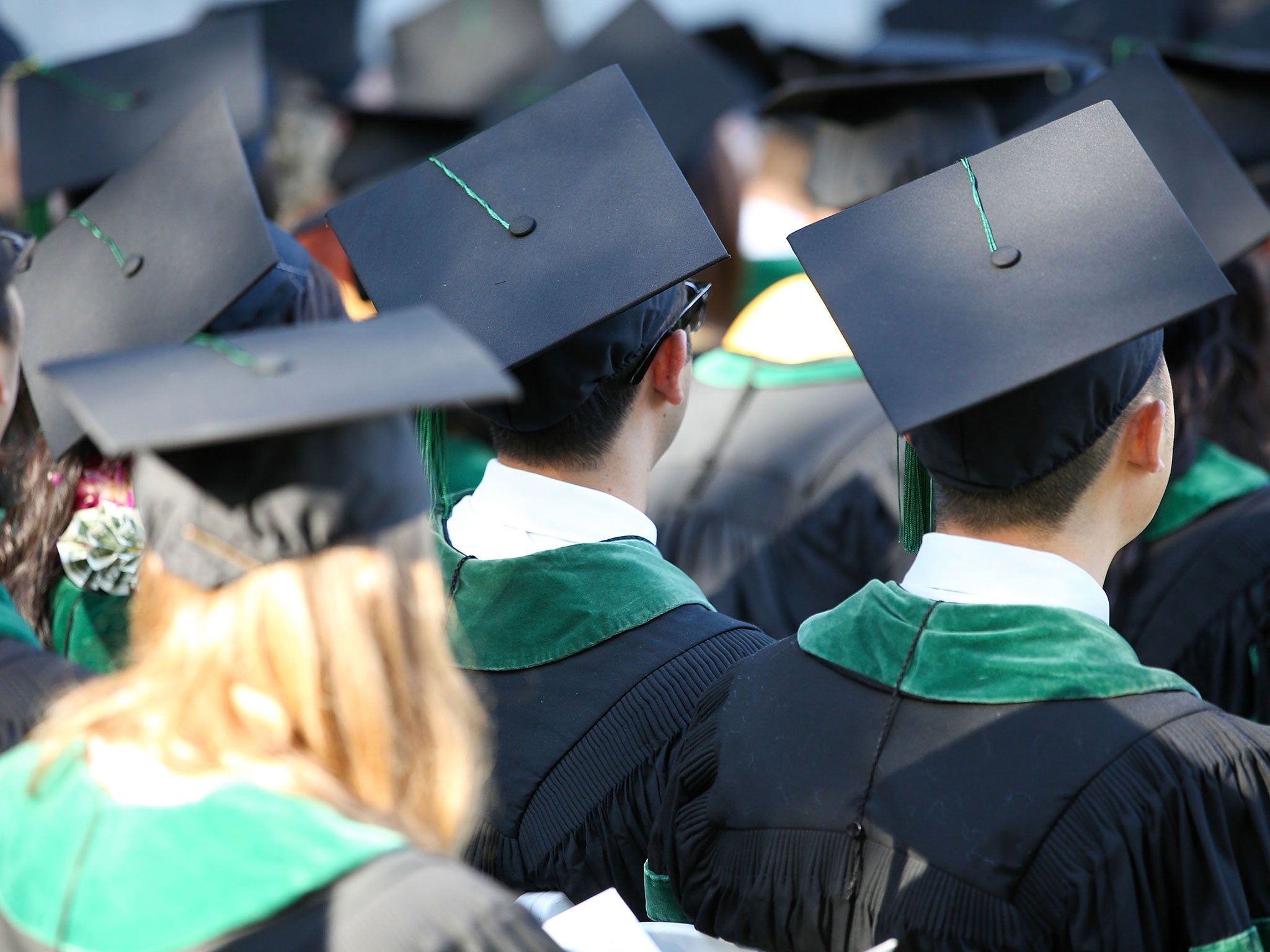 Too many disadvantaged students are still dropping out or failing to get top degree passes despite a rise in their acceptance rates, the head of the universities' fair access watchdog has said.
Professor Les Ebdon, director of the Office for Fair Access (OFFA), said "the tanker seems to be turning" at Britain's most elite universities as they were now taking in more students from poorer households."
"There's been a 28 per cent increase in the number of students from disadvantaged groups in the most highly selective universities," he said in an interview with The Independent. The rise followed "ten years of stagnation" in which figures had failed to improve.
However, he added: "Although there are record-breaking rates of entry among disadvantaged groups, too many of these entrants are still getting lost by the wayside. Some will never graduate and those who do are more likely to underachieve than students who are the same in every respect apart from different backgrounds, gender or ethnicity.
"These inequalities in attainment and progression are the hidden face or fair access and they are unacceptable."
He told The Independent: "There is a tendency to think they've done incredibly well to get to this university you can't expect them necessarily to come out with a top degree - whereas they should be thinking yes, they've done exceptionally well to get here, we should be expect them to come out with a good degree pass."
Professor Ebdon said disadvantaged students needed more mentoring to cope with the transition to university life. "They need mentoring from successful students from within their own ethnic group or background who can be really good role models to them."
Figures showed that 74 per cent of white students obtained a 2:1 degree pass or a first - the figure for black students was only 47 per cent.
In addition, they show that the percentage of new student entrants from low income groups who quit their university is 7.7 per cent - compared to 5.4 per cent of their more affluent peers. The percentage who stay and qualifying from their university amongst poorer students is 90.1 per cent compared to 92.3 per cent of the rest.
Professor Alan Smithers, director of the Centre for Education and Employment Research from Buckingham University, said: "They're coming into as university with less of a background and less of a habit of going to university than you have if it is a natural progression from school to university in your home.
"It may also be that the universities are particularly keen to recruit them so they fulfil the targets they've set out in their access agreement with OFFA. They are under pressure to take more people from low participation neighbourhoods.
"OFFA may be urging universities to take in students who might otherwise not have been inclined to go there - and who find it less congenial than they had hoped."
Overall, the report says universities "made good progress against the milestones and targets they set themselves" over widening participation - being on course to meet 90 per cent of recruitment targets set (compared with 83 per cent last year). A breakdown showed 85 per cent of targets for recruiting disadvantaged students had been met - going up to 86 per cent when it involved young people who had been in care.
Gender-based targets had also overwhelmingly been met - one of the most comon being pledges by teacher training institutions to increase the number of men planning to enter primary schooling.
Dr Wendy Piatt, director general of the Russell Group - which represents 24 of the UK's most selective universities, said: "We are far from complacent and will continue to invest a huge amount of time, effort and resources to close the access gap/ However, we remain concerned that OFFA's access policies risk focussing too much on regulation and not enough on resolving the real problems - namely underachievement at school and poor advice on the best choices of A-level subjects and university degree course."
Join our commenting forum
Join thought-provoking conversations, follow other Independent readers and see their replies