Rio 2016: Proportion of state-educated Team GB medal winners grows from London 2012
State-school educated athletes including Mo Farah, Laura Trott and Nicola Adams are helping break the tradition of private school dominance in elite sporting events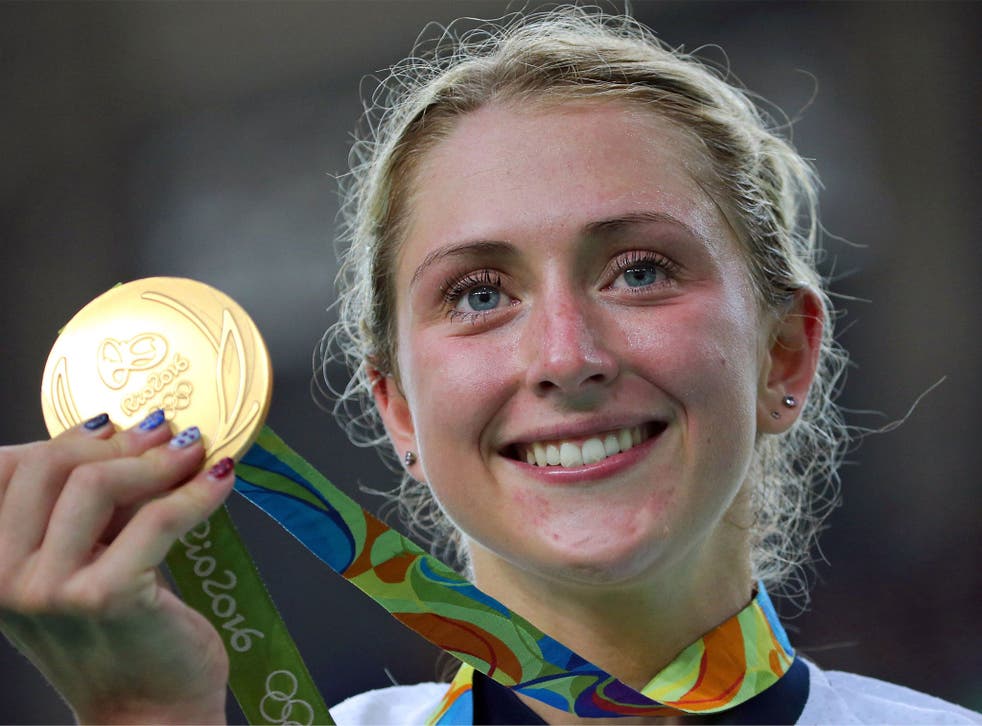 A new generation of state-educated Olympians is challenging the traditional dominance of private schools in elite sports, a breakdown of the medals won at Rio 2016 has revealed.
Less than a third of Team GB's 130 medallists attended fee-paying schools, narrowing the divide by four per cent on London 2012, when 36 per cent of Team GB's medal-winners came from private and independently educated backgrounds.
The proportion of privately educated Olympic winners is the same as that for MPs (32 per cent), but less than leading journalists (51 per cent), top barristers (71 per cent) or BAFTA winners (42 per cent), according to the Sutton Trust.
Meet victoRIOus flying Team GB and ParalympicsGB home from Rio 2016
While the proportional of privately educated athletes in Team GB was higher than London 2012 – 28 per cent up from 20 – the number of state-educated people who came home with medals has grown.
More than 60 per cent of this year's British medallists – including Jess Ennis-Hill, Max Whitlock and Nicola Adams – were educated at state comprehensive schools, while eight per cent attended grammars.
But privately-educated Olympians still outweigh their state educated peers, with Team GB's top Olympians four times more likely to have been privately educated than the population as a whole.
A number of sports including rowing and hockey are still very much dominated by those from top and selective schools – this year more than half of the Team GB's medal winning rowers came from fee-paying schools, as did 50 per cent of the winning women's hockey team.
In this year's men's rugby 7s, however – a sport commonly associated with private schooling – seven out of 12 came from state schools.
Last month Sir Steve Redgrave commented that privately educated children have a better chance of becoming Olympic athletes.
The retired Olympic rower, who attended a Secondary Modern school in Buckinghamshire, said: "The opportunity of playing different sports and the coaching abilities at private schools are, unfortunately, much greater than at the state schools".
Ten of the 13 British representatives to win more than one medal were state-educated, including gold winning Olympians Mo Farah and Adam Peaty.
21-year-old Mr Peaty attended Painsley Catholic college, a Roman Catholic academy school in Staffordshire. When he won gold on the second day at Rio, Painsley posted on its website: "Many congratulations to Adam Peaty – our first Olympic Gold!! What a fantastic swim from our former student!!"
World champion tennis player Andy Murray also attended a state school - Dunblane High School – before moving to prestigious Schiller International School in Barcelona, Spain at the age of 15.
The private school charged £40,000 for Mr Murray's 18-month stay at the tennis academy.
A handful of medallists including Tom Daley and Helen Glover attended state comprehensives before being awarded sports scholarships at independent schools.
Sir Peter Lampl, Chairman of the Sutton Trust and of the Education Endowment, said of the figures: "The success of Team GB in Rio has been a national triumph. It's been fantastic to see a growing number of our national heroes coming from comprehensive and other state schools.
"But alumni of private schools are still over-represented among our medalists. Although some state schools have improved support for competitive sport over the last decade, they're still more likely to benefit from ample time set aside for sport, excellent sporting facilities and highly qualified coaches."
Join our new commenting forum
Join thought-provoking conversations, follow other Independent readers and see their replies