Schools face financial 'breaking point', as government cuts bite
Three quarters of head teachers surveyed reported that their school budgets were 'unsustainable'
Jack Hardy
Monday 23 January 2017 00:59 Comments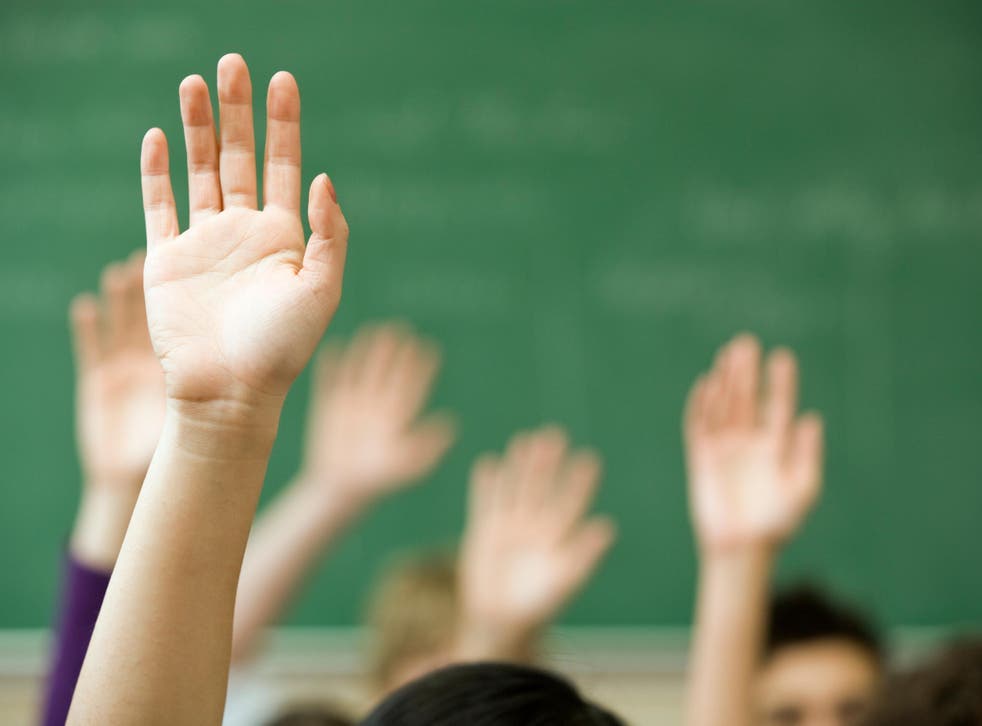 Schools are facing financial "breaking point" as figures show the number in deficit has doubled since 2015, teaching chiefs have warned.
The National Association of Head Teachers (NAHT) said its survey of 1,102 school leaders found widespread concern about budgetary pressures.
Nearly three-quarters (71 per cent) of respondents said their school was forced to tap into reserves and resort to spending cuts to make ends meet.
Similarly, 72 per cent said their budgets will be "unsustainable" by 2019, NAHT said.
A sharp rise in the number of schools entering deficit was also found in the 2016-17 budget survey – up 10 percentage points to 18 per cent.
NAHT general secretary Russell Hobby said: "School budgets are being pushed even closer to breaking point than before.
"Schools are acutely feeling the impact of an estimated £3bn shortfall in the Government's education budget by 2020 – the first real-terms cuts to education spending since the 1990s.
"The Government must take urgent action and commit to funding schools sufficiently in the next budget. It is time to stop viewing education spending as a cost and to start seeing it as an investment in England's future, and in our children's."
Chief among the concerns of school leaders were spiralling payroll costs, fuelled by rises in pensions, national insurance contributions and an apprenticeship levy, which has led budgets to shoot up by 5.5 per cent per year, it is claimed.
A knock-on effect from cuts to health and social care funding was also reported, with nearly 79 per cent of respondents saying they had to provide direct support to children with mental health issues.
Bernadette Hunter, head teacher at William Shrewsbury Primary in Burton-upon-Trent, said: "The removal of the Educational Services Grant, wage inflation, increases in pension and national insurance contributions, the apprenticeship levy and cost of living increases, are all leading to a real-terms cut for schools.
The world's toughest school run

Show all 5
"Costs are rising at a time of stagnant budgets, and the new funding formula, that we hoped would help, will see our school lose £38,000 – a teacher's salary.
"This is devastating. The funding formula will fail if there is not enough money put into it and children's learning will suffer."
Press Association
Register for free to continue reading
Registration is a free and easy way to support our truly independent journalism
By registering, you will also enjoy limited access to Premium articles, exclusive newsletters, commenting, and virtual events with our leading journalists
Already have an account? sign in
Join our new commenting forum
Join thought-provoking conversations, follow other Independent readers and see their replies