Thousands of staff to be axed from classrooms because of cash crisis - with more cuts to come
'In three years' time, when your child is being taught maths by a PE teacher, it will be too late,' says principal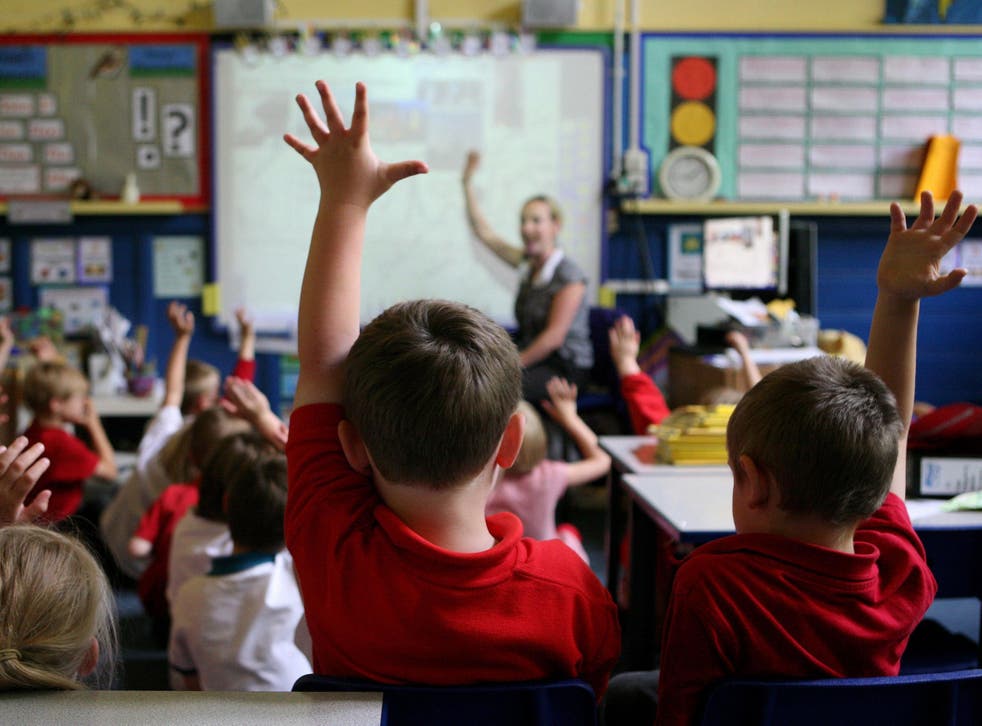 Thousands of teachers and support staff will vanish from schools by September because of a funding crisis, according to a new poll.
Of 700 headteachers surveyed, 40 per cent said they would have cut between one and three teaching positions by the start of the new term.
A further 20 per cent said they would axe four or more teaching roles and most schools were set to lose at least two teaching assistants or support staff.
"In three years' time, when your child is being taught maths by a PE teacher in a class of 36 and there are requests being made, by me, for you to fund certain parts of your child's option choices at Key Stage 4, that's when it'll matter. But it will be too late then," Michael Ferry, head of St Wilfred's Catholic School in West Sussex, told Channel 4 News.
Claims by the government that cutting costs would not be to the detriment of education were "just plain wrong", Mr Ferry said, adding that it was impossible to reduce costs substantially without cutting staff.
Just under half, or 49 per cent, of headteachers surveyed warned that education funding was at crisis point, with some saying they had no money to buy basic resources like dictionaries.
Some said they were already having to cope with class sizes of 35 or more.
The poll comes after it emerged Conservative plans to "rebalance" schools funding would result in £3bn of cuts to school budgets across the country, which teachers say will see many schools lose thousands of pounds.
In March, the powerful House of Commons Public Accounts Committee warned that the Department for Education had "buried its head in the sand" over the problems the funding cut will cause.
UK news in pictures

Show all 50
Headteachers from 14 local council areas in April wrote to MPs to say the new funding formula ignores key pressures faced by all schools.
The Department for Education has previously said schools funding is at record levels and is set to rise further, but Labour said the party could not hide the cuts.
Meanwhile, the Lib Dems have called the new school funding formula "deeply flawed" and vowed to protect the education budget.
Join our new commenting forum
Join thought-provoking conversations, follow other Independent readers and see their replies