As many as 100 independent schools could join the state sector within a decade as free schools or academies
15 changed over so far, but many more could follow, says Lord Adonis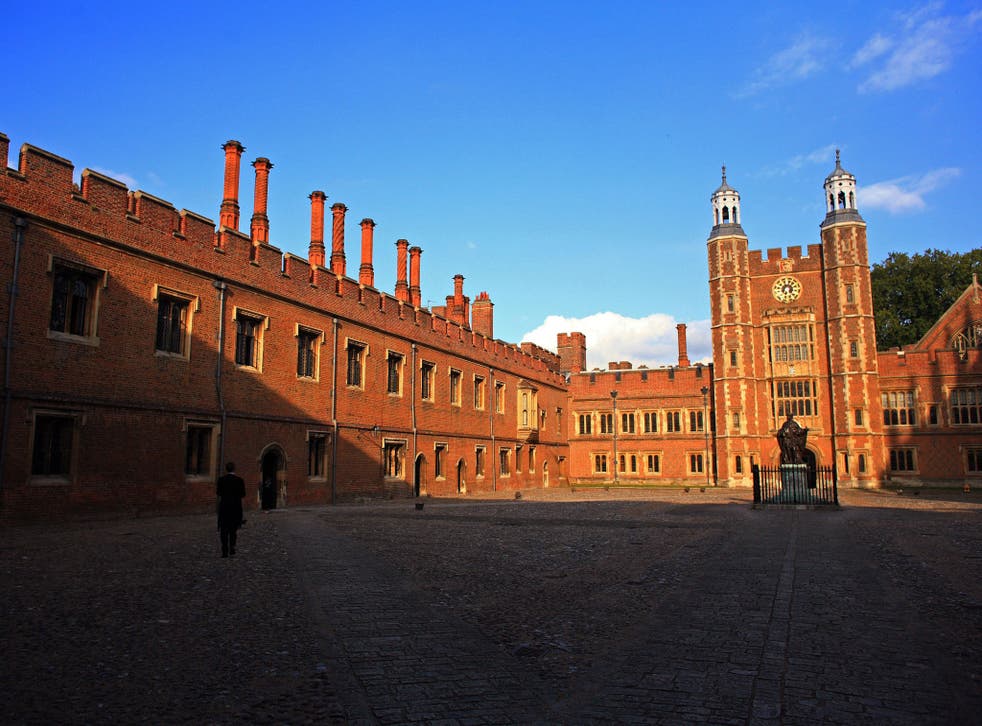 Up to 100 independent schools are set to jump ship to the state sector within the next decade, according to former Schools Minister Andrew Adonis.
Lord Adonis, who has acted as a catalyst in brokering most of the transfers so far, said they were taking advantage of the Government's free schools and academies programme - which would allow them to remain in charge of their own affairs but move closer to their original charitable ideals of providing education for poorer pupils.
So far 15 have made the transfer, he told a seminar organised by the Social Market Foundation think-tank, with the biggest coup being Liverpool College - one of the original 12 founding fathers of the elite Headmasters' (now Headmasters' and Headmistresses') Conference.
New Schools Network, which helps groups with applications to become free schools, said 12 of those who had switched had become free schools.
A further five are set to convert later this year, including Queen Elizabeth's Grammar School in Blackburn, also an HMC school and all-through for four- to 18-year-olds.
The school was founded as a boys' only school in 1509 but is now co-educational with 600 pupils. It was a former direct grant school offering free places to poorer pupils until that status was abolished by Labour in 1976.
The others are Chetwynde in Barrow-in-Furness, Cumbria and Holy Trinity School in Kidderminster, also all-through schools, and a private company which provides an alternative curriculum for pupils who cannot hold a place down in mainstream schools and runs six centres and a special school in Newham, east London.
Lord Adonis, who is president of the Independent Academies Association, cited the moves as evidence of a growing rapprochement between the state and independent sectors, adding: "More than 15 independent schools have joined the state system as academies or free schools."
He later told The Independent that he would expect "between 50 and 100" to make the same move over the next decade.
He added that many of the country's leading independent schools - including Eton and now Westminster - were now sponsoring their own academies.
In the case of Westminster, it has gone into partnership with academy sponsors The Harris Foundation to open a sixth-form academy later this year, which will recruit 250 pupils a year.
"It is substantially oversubscribed," he told the seminar, adding that "70 per cent of those who applied were eligible for the pupil premium", which is available to disadvantaged pupils who are entitled to free school meals.
Hans van Mourik Broekman, principal of Liverpool College, said the move to the state sector was allowing the school to meet its original obligation to provide education for the people of Liverpool.
"It was a question of what was the right course to follow," he added. "The vision of the founders was that it would really serve the people of Liverpool. Since the disappearance of the assisted places [which provided subsidised places at independent schools for the brightest pupils] it has become increasingly difficult for the people we seek to serve to pay these fees."
One of the first schools to make the switch was Belvedere, a girls' private school in Liverpool, where millionaire philanthropist Sir Peter Lampl originally offered to pay the fees of those whose parents could not afford them so it could recruit pupils on a "needs blind" basis. After a few years, it the switched to become an academy.
Barnaby Lenon, the former head of Harrow, who is now chairman of the Independent Schools Council, said that "many independent schools" would be "perfectly happy to go back to the assisted places or direct grant scheme", which was abolished by Labour in the 1960s but also offered free scholarships to parents who could not afford the fees.
Natalie Evans, from the New Schools Network, said: "Free schools are creating opportunities for all sorts of organisations to set up new state provision."
Any private school wanting to transfer has to be rated as at least "good" in its inspection, offer good value for money and show they will be open to disadvantaged pupils.
Register for free to continue reading
Registration is a free and easy way to support our truly independent journalism
By registering, you will also enjoy limited access to Premium articles, exclusive newsletters, commenting, and virtual events with our leading journalists
Already have an account? sign in
Register for free to continue reading
Registration is a free and easy way to support our truly independent journalism
By registering, you will also enjoy limited access to Premium articles, exclusive newsletters, commenting, and virtual events with our leading journalists
Already have an account? sign in
Join our new commenting forum
Join thought-provoking conversations, follow other Independent readers and see their replies