Call this a comprehensive? Grey Coat Hospital could hardly be called inclusive - unlike the local secondary Michael Gove has passed up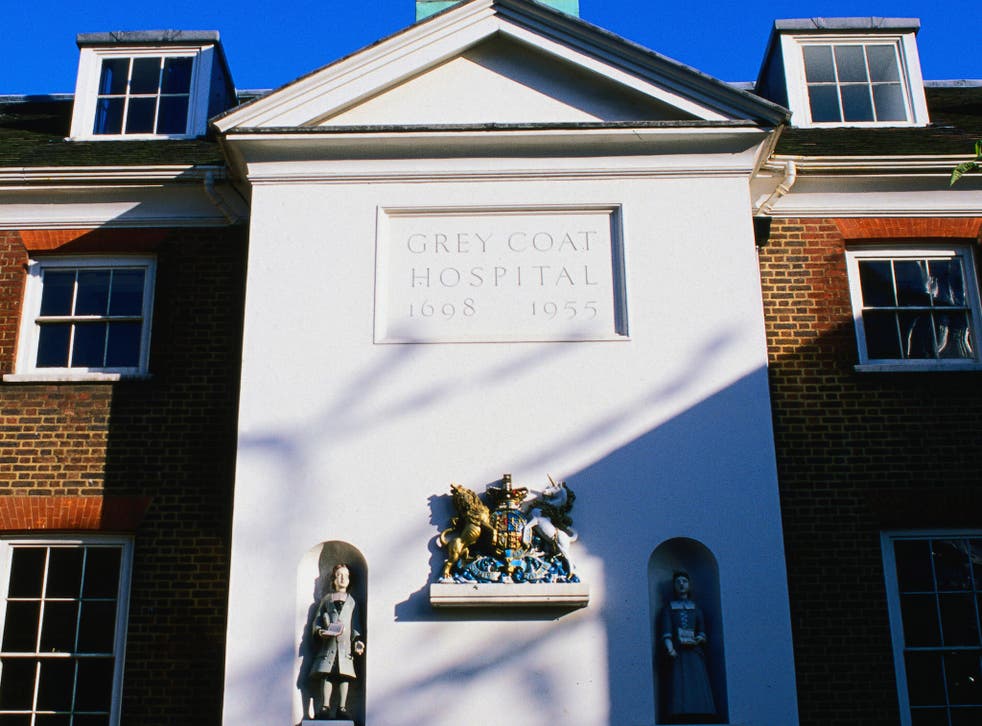 This September, Beatrice Gove, daughter of the Education Secretary, Michael, will begin her secondary education; as will my son, William. Like my son, Beatrice will attend a single-sex school, one with strict discipline policies, rigid uniform regulations and a reputation for achieving outstanding results.
The main difference between the educations that Beatrice and my son will receive, though, is this: I will be paying at least £15,000 a year to send my child to his school, while the Gove family is fortunate enough to have secured a place at the non-fee-paying Grey Coat Hospital Church of England School in Westminster.
Private school was not necessarily a given for my son's secondary education. Despite having attended a prep school, my separation from his father and our financial situation made us apply for a state-school place. All our local secondary schools have "good" Ofsted reports, but as all parents know, it is not all about that; it is also about local reputation, location, and the type of families the school attracts. Some parents are honest about that; others are not. In the event, the only state school place we were offered was a 40-minute bus journey from our home, and very far down our list of choices.
Fortunately for the Goves, they got their first choice of school from their list of six options. They favoured Grey Coat, which is four miles away, because it would, according to Beatrice's mother, the journalist Sarah Vine, give her a "more comprehensive education". Presumably, "more comprehensive" than Burlington Danes School, which is minutes from the family's home. Burlington Danes is rated "outstanding" by Ofsted and is much feted by the Tories. Mr Gove once called it one of the "superb state schools in disadvantaged areas generating fantastic results".
Like Grey Coat, Burlington Danes is a Church of England school, and with Beatrice reportedly an "enthusiastic" churchgoer, you would have thought it would have been high on their list, particularly given its Ofsted rating. Perhaps the rising numbers of children eligible for free school meals put them off – 67.6 per cent, according to the most recent figures. Or maybe it was the number of children with statements of special educational needs – 9.1 per cent according to the latest data.
Just 14 per cent of Grey Coat Hospital School children are eligible for free school meals (the standard measure for deprivation) compared with an average of 33 per cent locally, according to the pressure group Fair Admissions Campaign, which says the school is in the top 1 per cent of the least socio-economically inclusive secondary schools in England. It is at least a higher rate than some other religious schools. The nearby girls' Catholic secondary, Sacred Heart School, has just 6 per cent of its pupils eligible for free school meals; the London Oratory, just down the road, and chosen for the Blairs' children, has 7 per cent.
Tom Hodgkinson, who lives near the Goves and whose daughter goes to Burlington Danes, says Gove's choice is disappointing. "It's a really fantastic school and highly praised by Cameron and Gove," Hodgkinson says. "We really expected him to send his daughter here."
Hodgkinson says Gove has instead deployed the "old New Labour trick" of going for one of the best single-sex grammar-type schools. "The wider country won't see the difference, but you know how it works if you are in London," he says. "Choosing a state school was a good move politically, but would have been even better if he'd sent her to Danes."
Last year, a report called Selective Comprehensives was published by the Sutton Trust, which works to improve social mobility through education. It stated that some of England's highest-performing comprehensive schools and academies are "significantly more socially selective than the average state school nationally and other schools in their own localities".
"Our report showed the top 500 comprehensives took half as many children eligible for free school meals as the average school," a spokesman tells me. He adds that it is "vital" that all sections of the community are encouraged to apply to "popular" schools.
By the frank admission of Sarah Vine, writing in her Daily Mail column, Grey Coat "is not exactly Sinkhouse High". Indeed. Along with its private school-style rules, regulations and ethos, it comes up with the goods academically, too: the school boasts of "strong links with various international partnership schools including France, Germany, China and Japan". Hardly your typical London comprehensive.
The latest available exam results for 2013 show that 86 per cent of Grey Coat pupils attained five GCSEs grade A* to C including English and mathematics. At Burlington Danes, 77 per cent of all pupils attained five GCSEs grade A* to C including English and mathematics in 2013.
So how do schools such as Grey Coat, the over-subscribed (1,104 families applied for 151 places in 2011) "outstanding"-rated establishments favoured by middle-class parents, make their allocations?
The admissions criteria run into several pages. This September's new Year Seven will apparently be among "151 girls within the full age range of ability and from a wide range of backgrounds".
Fifteen of those 151 places will be awarded to girls with an aptitude for languages, 80 to practising Church of England families, 28 to "Churches Together" faiths, and "open places" based on assessment, with governors allocating 25 per cent of the places to girls of above- average ability, 50 per cent to those of average ability and 25 per cent to students of below-average ability. The remaining 28 places will go to children with siblings at the school, and girls living in the surrounding parishes.
In other words, a whole lot of criteria for parents to digest and meet in order for their child to be considered. Which prompts the question, do these Holy Grail schools make the admissions process too difficult for less red tape-aware families? Are they actually putting many parents off applying, meaning they will never be truly open to children from all walks of life? It's something that Fiona Millar from the Local Schools Network, which campaigns for local schools and fair admissions, says needs reform: "The problem lies with an admissions system that still allows some schools to engineer themselves more socially selective intakes than others."
Vine insists that her choice was based on wanting to "support the state sector". One can't help but wonder what options the Goves would have considered if Beatrice hadn't got her first choice of school. Would they then have felt they had no choice but to "go through the hell" of finding an independent school (as Vine put it in her article)?
Browsing Grey Coat's website, it's not hard to see why it was their first choice, and that of so many middle-class parents like them. And that's the problem. For it really to be a "story" that Mr Gove is the first Tory Education Secretary to send his offspring to state school, we need to feel that his child is getting a truly representative state education.
Alasdair Smith from the Anti-Academies Alliance says he suspects that many in the "Westminster village" would expect us to welcome Michael Gove's stance. "But why should we welcome a decision that most people make without hesitation or fanfare? Are we supposed to praise Gove for recognising there are good schools in the state sector?" he asks.
Quite. And somehow, you don't really get a sense of the Goves fully embracing state education by choosing a school whose website lists Peter Jones, Sloane Square, as its official uniform supplier.
Register for free to continue reading
Registration is a free and easy way to support our truly independent journalism
By registering, you will also enjoy limited access to Premium articles, exclusive newsletters, commenting, and virtual events with our leading journalists
Already have an account? sign in
Register for free to continue reading
Registration is a free and easy way to support our truly independent journalism
By registering, you will also enjoy limited access to Premium articles, exclusive newsletters, commenting, and virtual events with our leading journalists
Already have an account? sign in
Join our new commenting forum
Join thought-provoking conversations, follow other Independent readers and see their replies