The headteacher who sent home 152 pupils in a day explains why she did it
Elizabeth Churton explains her tough uniform policies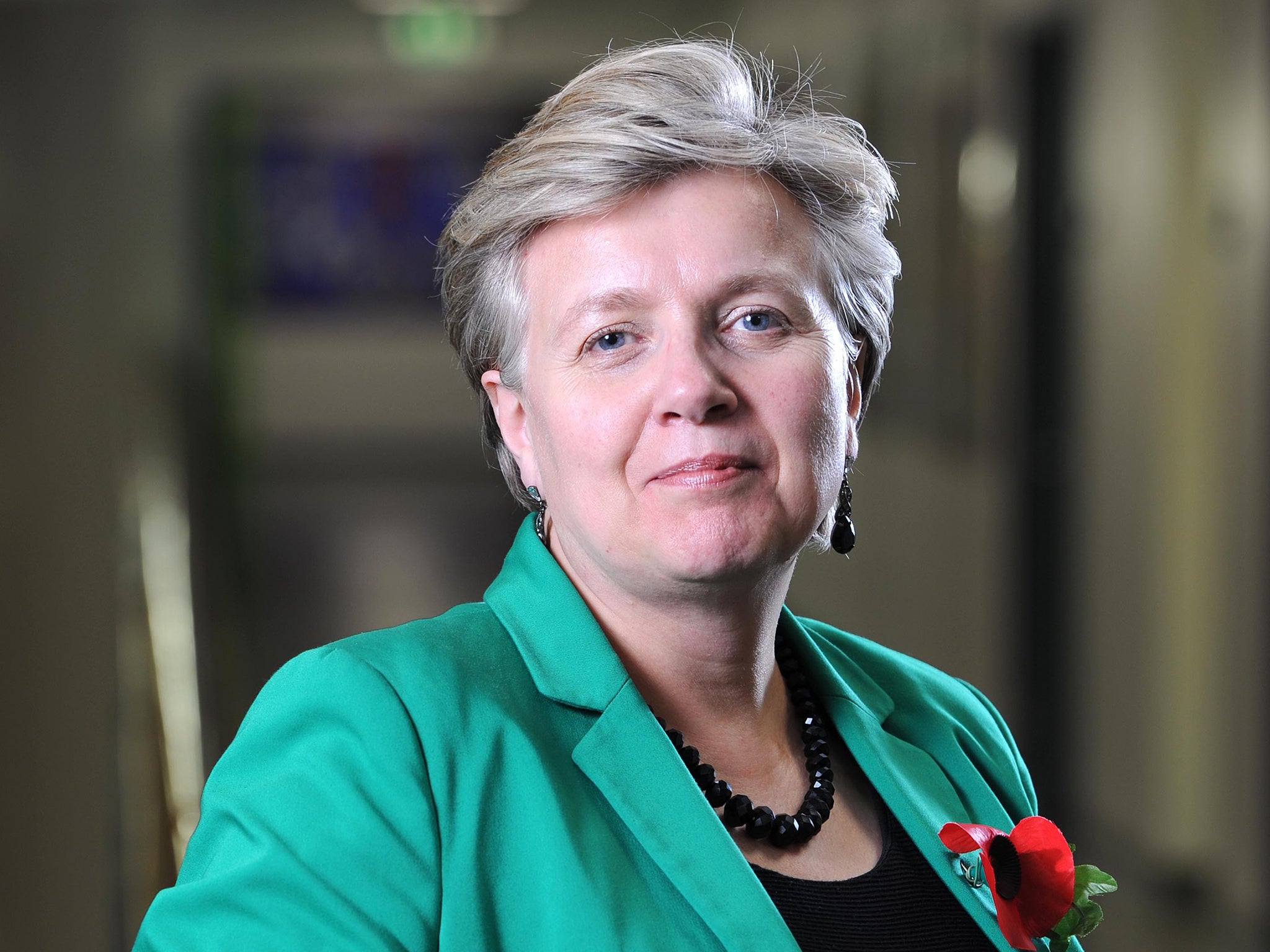 If there was a prize for Britain's toughest headteacher, there'd be few rivals to Elizabeth Churton. In the past week she has hit the headlines for sending home more than 200 pupils from her secondary school in Bradford, Hanson Academy, for offences including the wearing of hooped earrings and the wrong kind of shoes.
The furore began on Tuesday morning, when teachers sent home 152 pupils – 10 per cent of the student body. The school says it began warning parents of the zero-tolerance uniform policy in July. Yet an outcry from some families ensued – and the local, then national media, turned their attentions. Undeterred, the school sent home 63 children on Wednesday, 33 on Thursday and seven on Friday.
But far from being the demon head, Ms Churton has a demeanour that is warm, considerate – and firm. Her third headship, she took up the helm at Hanson Academy in 2012. At the school's last Ofsted inspection in February 2013, it had improved from "inadequate" to "requires improvement".
Coming with experience of difficult schools, Ms Churton believes that a strict school uniform policy is key. "It is about knowing the rules and expectations," she says. "You can't achieve the right behaviour for learning without it."
The interest in what was happening at Hanson Academy caught her completely unawares, she says – but that feedback has been overwhelmingly positive.
"I am surprised at the degree of support that we have received from people across England," she said.
"I am even more surprised at the positive international interest. It's not as if we went out of our way to ask people about their opinions."
Ms Churlton says her own schooling inspired her strong belief in uniform. Born in Birmingham, she was brought up in a one-parent family and went through the comprehensive school system.
"It was an education much like anyone in the 1970s would've had," she said. "I feel that my school gave me additional value that I wouldn't have got otherwise. The rules, regulations, ethos and pride in uniform were all important to me."
She did well out of it and went on to study at university. She worked first in community development, before training as an English teacher at the age of 28. She oversaw the "academisation" of two schools previous to Hanson Academy: a 'particularly challenging' school in Nottingham and one in Wakefield.
Over the past week, it is the parents who have voiced opposition – in part on the school's Facebook page, with the comment section becoming a battleground between those for and against the policy.
One parent, complaining that his daughter had been sent home for not wearing socks, wrote: "Saying that wearing the 'correct' uniform improves students' learning doesn't wash with me. My daughter gets excellent results."
But Ms Churton points out that 92 per cent of the students wore satisfactory uniform. She is resolute that the policy is about discipline – and that most children simply changed into correct uniform at home and returned to school.
Join our commenting forum
Join thought-provoking conversations, follow other Independent readers and see their replies