UK graduates repaid £50m more in student debt than necessary in 2016
Graduates overpay by average of £592, with 260 people paying back between £5,000 and £10,000 too much, figures show
May Bulman
Saturday 23 September 2017 23:27 Comments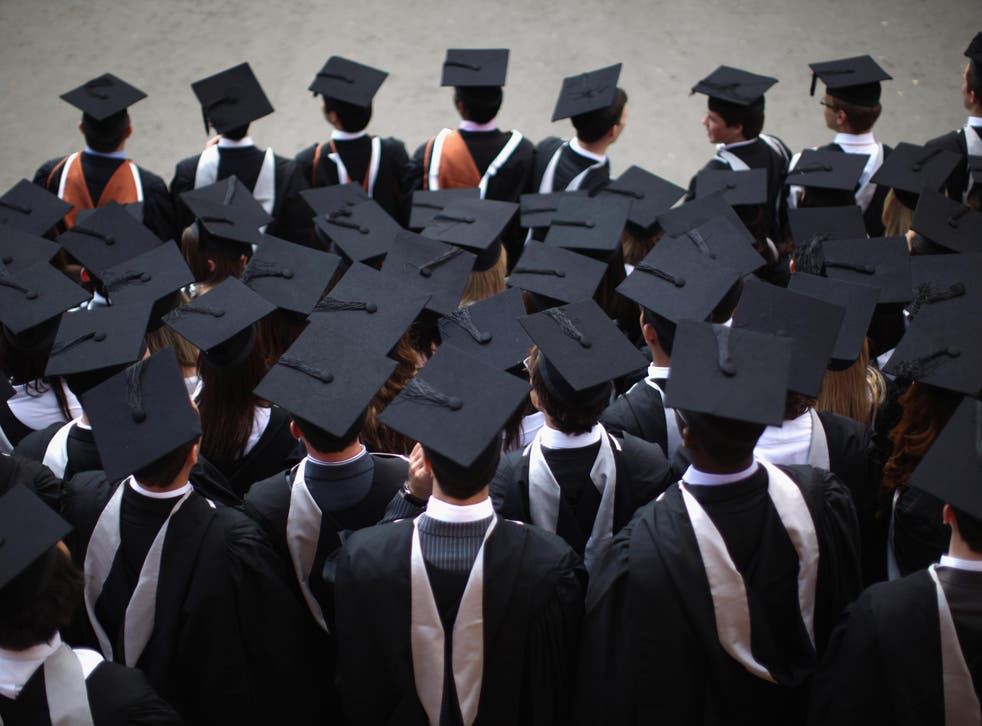 Tens of thousands of graduates in the UK paid £50m more than necessary in student loan repayments last year, new figures show.
Data obtained by The Times through a freedom of information request show that around 86,000 former students overpaid in 2016, compared with only 52,000 in 2010.
The average overpayment was £592, but 260 people paid back between £5,000 and £10,000 too much.
HM Revenue and Customs (HMRC) has blamed the Student Loans Company (SLC) for the overpayment error, saying there are issues over whether the organisation is able to "ingest" the data on how much it has collected frequently enough to keep up.
HMRC receives real-time data from employers and collects student loan repayments monthly through the "pay as you earn" system, but information on how much it has collected is passed on to the SLC only once a year.
Graduates receive an update each autumn detailing their balance and interest rate at the end of the last tax year. But the system means graduates can never see a current figure for how much is outstanding, as the balance and interest rate displayed on their online accounts are always between five and 17 months out of date.
Questions are now being asked around whether Parliament should give HMRC responsibility for student loans.
When the prospect was raised by John Mann, a Labour member of the Treasury committee, the chief executive and permanent secretary of HMRC, Jon Thompson, said the taxman could "probably" administer the system.
The SLC, which manages £100bn of debt and has six million borrowers, said it was "jointly exploring with HMRC how to improve management of repayment information, including sharing repayment data more frequently".
UK news in pictures

Show all 50
It comes as pressure grows on ministers to offer concessions to students, millions of whom face a compound monthly interest rate on their loans of 6.1 per cent – while the Bank of England base rate is only 0.25 per cent.
Chancellor Philip Hammond is said to be considering raising the threshold at which students have to start repaying loans to help those on lower incomes.
He is also said to be looking at capping annual charges at £7,500 instead of the current level of £9,250, a move reportedly prompted by concern from Conservatives about their low support base among young people, who voted for Labour in huge numbers in the June election.
Register for free to continue reading
Registration is a free and easy way to support our truly independent journalism
By registering, you will also enjoy limited access to Premium articles, exclusive newsletters, commenting, and virtual events with our leading journalists
Already have an account? sign in
Join our new commenting forum
Join thought-provoking conversations, follow other Independent readers and see their replies