The project providing e-learning tools for Malawi's poorest communities
Unlocking Talent through Technology (UTT) is changing the lives of disadvantaged children by providing them with solar-powered tech
Sintha Chiumia
Friday 20 November 2020 11:32 Comments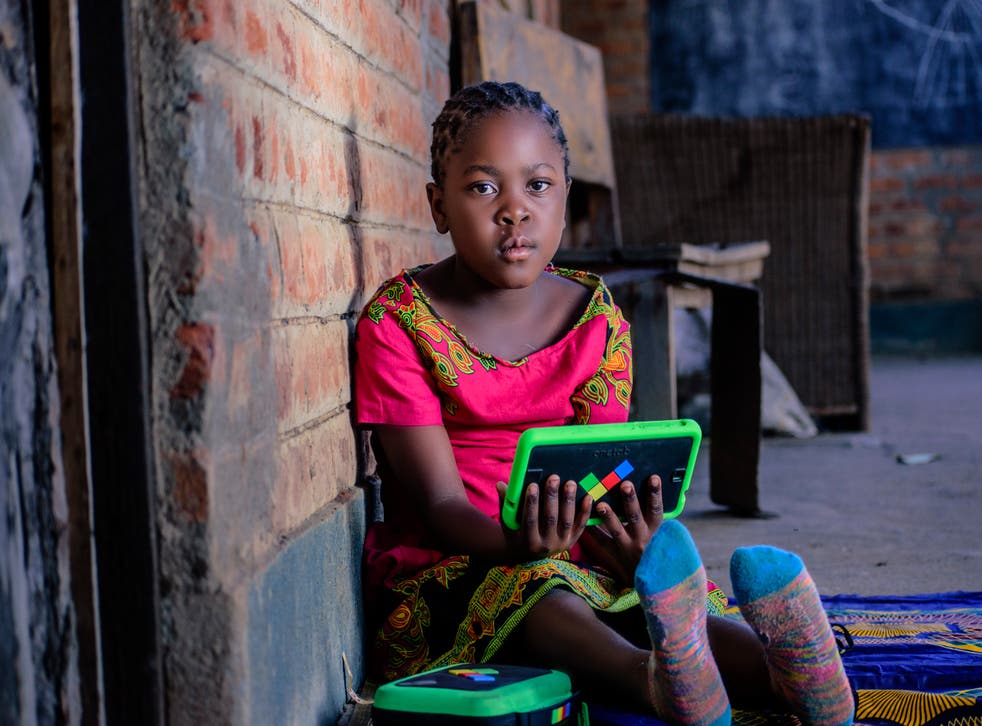 Unlocking Talent through Technology (UTT) works to improve the quality of primary school education for children through digital technology. The project mainly focuses on marginalised groups such as learners with difficulties or out-of-school girls.
Students learn via apps on tablets, in solar-powered learning centres. UTT teach a comprehensive course, "onecourse" which follows a curriculum and is designed for children to work at their own pace, with minimal adult supervision.
All content is in Chichewa meaning those participating do not need to understand English or to be literate, as everything is explained through audio instructions. In addition, children receive praise and reward from a teacher figure at every step of the way. They also receive certificates for each topic completed and a diploma at the end of the course.
Progress is recorded by a small low-power server which sends real-time data over the internet, allowing key information to be tracked outside the school by education management and other stakeholders. Through the online dashboard, it is possible to see the results of learners and schools anywhere in the world.
With the Covid-19 outbreak and national lockdown, VSO Malawi adapted the project to ensure learners from poor families continue learning at home. Schools were closed in March and reopened in October. To manage social distancing measures, learners will be in school half the week and at home for the rest. 
VSO has distributed 1,000 solar-powered tablets so children in marginalised communities can continue to access the same high-quality learning solution while at home. The tablets were donated by VSO's partner onebillion.
The onetab is a robust, low-cost tablet pre-installed with onebillion's reading, writing and numeracy software, onecourse. It has been designed to work in challenging environments, with a protective bumper, bright screen, loudspeaker and strong solar charging connector to ensure it can stand up to daily use by children in the home.
Learners with special education needs and disabilities can access the software and make good progress. In addition, onecourse content promotes gender equality through a library of stories promoting strong roles and families are encouraged to read together.
Training has been conducted by UTT Learning Centre Coordinators and VSO volunteer education specialists to adults within the household to ensure that the onetab is shared among all children in the household, and that it is properly cared for. There is also continuous advice and support by volunteers through zonal Whatsapp groups and SMS.
You can find out more about VSO's Unlocking Talent Through Technology project here
Register for free to continue reading
Registration is a free and easy way to support our truly independent journalism
By registering, you will also enjoy limited access to Premium articles, exclusive newsletters, commenting, and virtual events with our leading journalists
Already have an account? sign in
Join our new commenting forum
Join thought-provoking conversations, follow other Independent readers and see their replies