UK's highest paid university vice-chancellor claimed dozens of first class travel tickets on expenses
Professor Dame Glynis Breakwell travelled mainly between Bath and Guilford where she has a home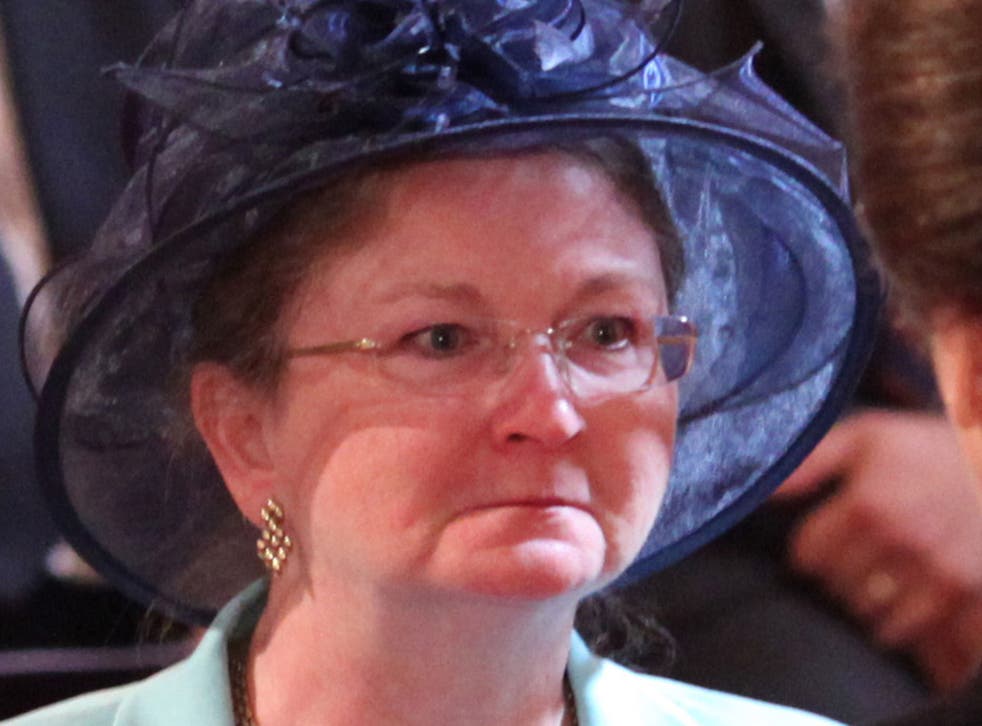 Britain's highest paid vice-chancellor claimed dozens of first class train tickets and a number of first class flights on expenses last year, it has emerged.
Professor Dame Glynis Breakwell, is stepping down from the University of Bath's top job where her salary and benefits that totalled more than £468,000, in August.
A quick succession of pay rises worth almost £200,000 over five years, making her the UK's highest paid head, despite the institution's modest size. Staff and students alike criticised the rise.
It also emerged that Dame Glynis would also remain living in her university-provided accommodation in Bath until she steps down and that a car loan worth £31,500 would also be written off.
New figures published by the university in response to a Freedom of Information (FoI) request show Dame Glynis also claimed dozens of first class train journeys and flights on expenses last year.
Travelling mainly between Bath, London and Guildford – where she owns a home – the document shows the vice-chancellor taking 61 first class journeys by train, and two first class return flights to New York and China.
The revelation raises questions over whether the university complied with its own financial regulations, which state all employees "regardless of status" should travel in economy class wherever possible.
Conservative MP for South West Wiltshire Andrew Murrison, who requested the FoI, said the first class train journeys appeared unnecessary.
"In most other spheres of life there's been a reduction in amounts of expenses that individuals are able to claim including in my own profession," he told the Somerset Live website. "It appears that Bath hasn't followed that trend and... it's high time that it looked at it again."
A University of Bath spokesperson told The Independent: "The journeys listed relate to trips made by the vice-chancellor for university business both domestically and internationally.
"Like many CEOs and university leaders, the vice-chancellor is required to undertake significant travel and it is in the terms of her contract of employment that first class rail travel is permitted whenever it is more efficient to do so.
"Journeys by train to or from Guildford, all of which are exclusively either to or from London, relate to travel by the vice-chancellor for university business from her residence in Guildford. These options reduced the need for overnight and other associated costs."
In November, Dame Glynis narrowly survived a no confidence vote in a secret ballot of the university's senate, which oversees the institution's academic work.
University Strikes: Staff protest at University and College Union HQ
She will formally retire in February 2019, when a car loan worth £31,500 will be written off, but there will be no payments for loss of employment or office.
The embattled vice-chancellor said that, by the time of her retirement, she would have been in post for 17 years, a third of the university's lifetime.
"During that time, I have served the University to the best of my ability and will continue to do so until the day I leave office," she said last year. Since 2001 the University has changed dramatically. It has almost tripled in size and is now among the top universities in the UK.
World University Rankings 2018: The top 10

Show all 11
"It has had many great achievements in its first 51 years and it will go on to be even greater."
Dame Glynis earned £451,000 in 2015/16 including benefits. An FoI request by the Bath Chronicle revealed she received a pay rise of 3.9 per cent in 2016/17.
It translated to an extra £17,589 - meaning she earned more than £468,000 in salary and benefits last year.
The motion, of no confidence in Dame Glynis, was defeated by 19 votes to 16 with two abstentions.
Dame Glynis has been contacted for comment but none had arrived at the time of publication.
Additional reporting by PA
Join our new commenting forum
Join thought-provoking conversations, follow other Independent readers and see their replies