Ucas to make universities take names off application forms to stop racial bias
The university applications body will replace names with codes from 2017 to avoid 'unconscious bias' against ethnic minority candidates
Caroline Mortimer
Monday 26 October 2015 13:46 Comments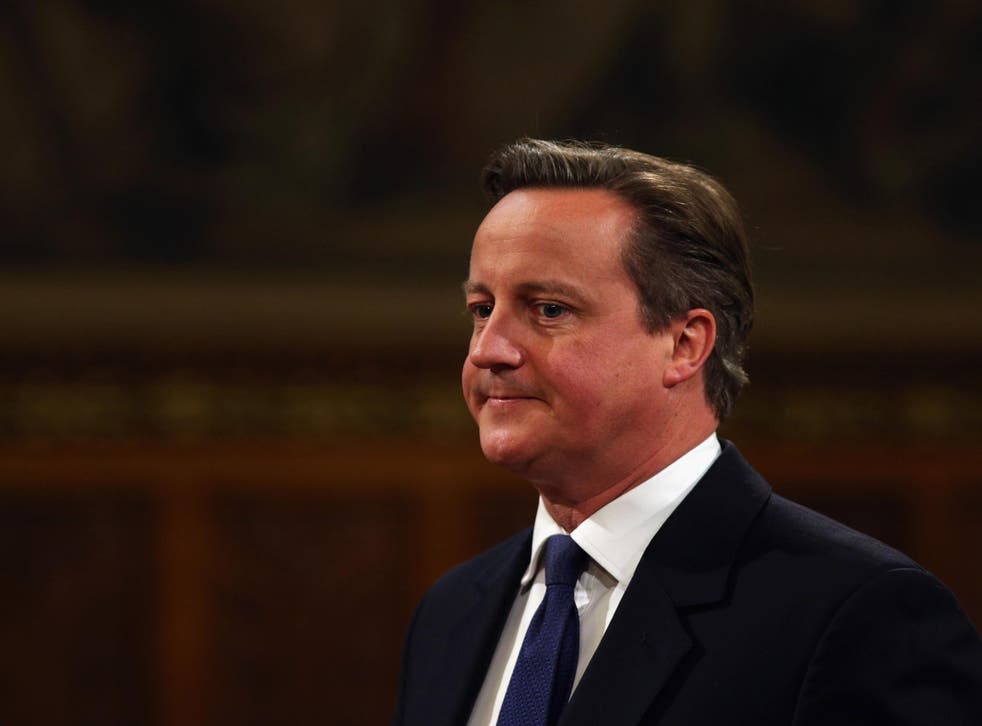 British universities will be forced to remove candidate's names from their application forms to tackle the danger of "unconscious bias" against students from ethnic minorities.
David Cameron has announced a new scheme will be launched from 2017 by the university admissions body Ucas to replace names on application forms with a code so universities will only judge each candidate based on merit.
Educational background will remain on the forms because it is believed by the body to be essential in assessing whether they deserve a place.
When a candidate is invited for interview, universities will be told their name.
Writing in the the Guardian, Mr Cameron said: "Britain has come so far, but the long march to an equal society isn't over.
"Today's announcement is not the only thing we can do, but it's a milestone."
He highlighted research that suggested that leading universities make 55 per cent of their offers to white candidates but only 23 per cent to black ones.
Mr Cameron said the reasons for this were "complex" but "unconscious bias is clearly a risk."
It comes as a three point plan developed by the prime minister and the women and equalities minister Nicky Morgan has been announced to encourage employers to level the playing field and create "real equality in the workplace".
The new measures will focus larger employers, forcing large private companies to publish the size of bonuses awarded to male and female staff, make public sector bodies publish pay information for men and women and encourage businesses to scrap all male boards in the top FTSE-300 companies.
A spokesman for the Universities UK group, which speaks on behalf of vice-chancellors at UK universities', said they were going to take part in a consultation with the government over the proposals.
Dame Julia Goodfellow, President of Universities UK and Vice-Chancellor of the University of Kent, said: "Going to university has the potential to transform lives. It is therefore essential to ensure that all students with the potential to benefit from higher education can gain access to, and thrive at university.
"There has been considerable progress in recent years, with record numbers of students from disadvantaged backgrounds entering higher education. The number of ethnic minority students enrolled in UK universities has also increased by 18% over the past five years. We recognise, however, there is still work to do in this area.
"Universities UK will respond to the consultation which accompanies the Prime Minister's proposals. Our priority will be to ensure that the applications system remains fair and effective for all applicant groups."
Register for free to continue reading
Registration is a free and easy way to support our truly independent journalism
By registering, you will also enjoy limited access to Premium articles, exclusive newsletters, commenting, and virtual events with our leading journalists
Already have an account? sign in
Register for free to continue reading
Registration is a free and easy way to support our truly independent journalism
By registering, you will also enjoy limited access to Premium articles, exclusive newsletters, commenting, and virtual events with our leading journalists
Already have an account? sign in
Join our new commenting forum
Join thought-provoking conversations, follow other Independent readers and see their replies