UK students are shunning home universities to study abroad, headteachers claim
Heads argue that overseas universities offer better value for money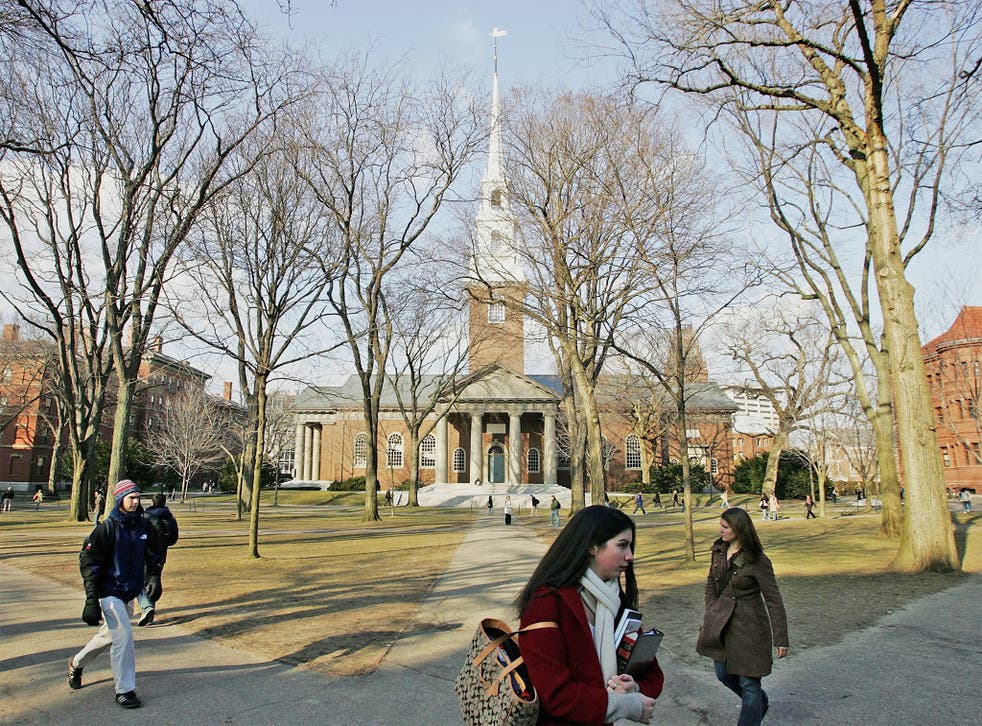 Evidence is emerging that a growing number of school leavers are shunning UK universities and opting to study for their degrees abroad instead.
As the deadline for UK university applications approaches on Thursday, top independent schools report that some of their students are even turning down offers from Oxford or Cambridge to take up places at prestigious universities in the United States.
Headteachers say that in many cases the decisions are being made on the grounds of "value for money" now most universities in the UK are charging fees of £9,000 a year for their courses.
They argue that overseas universities offer a better deal in terms of contact time between lecturers and their students than most universities in the UK.
"We still hear of people who are only getting two or three hours of tuition a week (in the UK) in what is really quite a short term," said Brian Lightman, general secretary of the Association of School and College Leaders.
Keith Budge, headmaster of Bedales School, the co-educational independent boarding school in Hampshire, said there was a "discernible increase" in the numbers of student opting for overseas universities - not just in the US but in Canada, Europe and South Africa as well.
"We had nine per cent of our students accepting offers from abroad," he said. "It has been at just above five per cent for about six or seven years.
"One student has just had an offer from Oxford to study bio-chemistry but has also had offers from Massachusetts Institute of Technology, Yale and Harvard. That trait is something we're seeing increasingly over the last couple of years. It will be interesting to see what they choose."
Another advantage - particularly in US universities - was the broader degree curriculum and the fact that students did not have to decide on their subject specialism immediately. "What you think you might want to do when you're 17 or 18 is sometimes different from what you want to do at 21," he said.
Richard Harman, headmaster of Uppingham School and current chairman of the HMC (Headmasters' and Headmistresses' Conference representing 250 of the country's leading independent schools), said one of his pupils had chosen an offer from Stanford University rather than Cambridge University. "There is a growing recognition of the benefits of international experience with increasing globalisation," he said.
Both Bedales and Uppingham have strengthened the advice they offer to their pupils. Bedales haved merged their university and careers advice to offer all pupils a comprehensive service while Uppingham has one member of staff specialising in advising on international options.
A survey of HMC members, commissioned by Maastricht University - which is having an open day for prospective UK students on its campus on February 7 and has seen UK student numbers more than double in the past three years, showed nine out of 10 heads believed their students had become more interested in studying abroad over the last three years.
Mr Lightman said there had been "a trickle" of increased interest in studying in the state sector but students there were becoming more interested in signing up for higher level apprenticeships - which were on offer in jobs like banking where they could earn while they studied - or applying for jobs where employers like KPMG then funded their passage through university. "We will see these increasing in number," he said.
The shift to studying overseas comes as the final day for applications through UCAS) approaches in the UK. Students have to get their applications in by Thursday to ensure they have a fair chance of securing a place.
Register for free to continue reading
Registration is a free and easy way to support our truly independent journalism
By registering, you will also enjoy limited access to Premium articles, exclusive newsletters, commenting, and virtual events with our leading journalists
Already have an account? sign in
Register for free to continue reading
Registration is a free and easy way to support our truly independent journalism
By registering, you will also enjoy limited access to Premium articles, exclusive newsletters, commenting, and virtual events with our leading journalists
Already have an account? sign in
Join our new commenting forum
Join thought-provoking conversations, follow other Independent readers and see their replies