Emeli Sande, Oran Mor, Glasgow, review: Performing tracks from her imminent new album 'Long Live the Angels' was the definition of low-key
The Scottish singer is now a bona fide pop star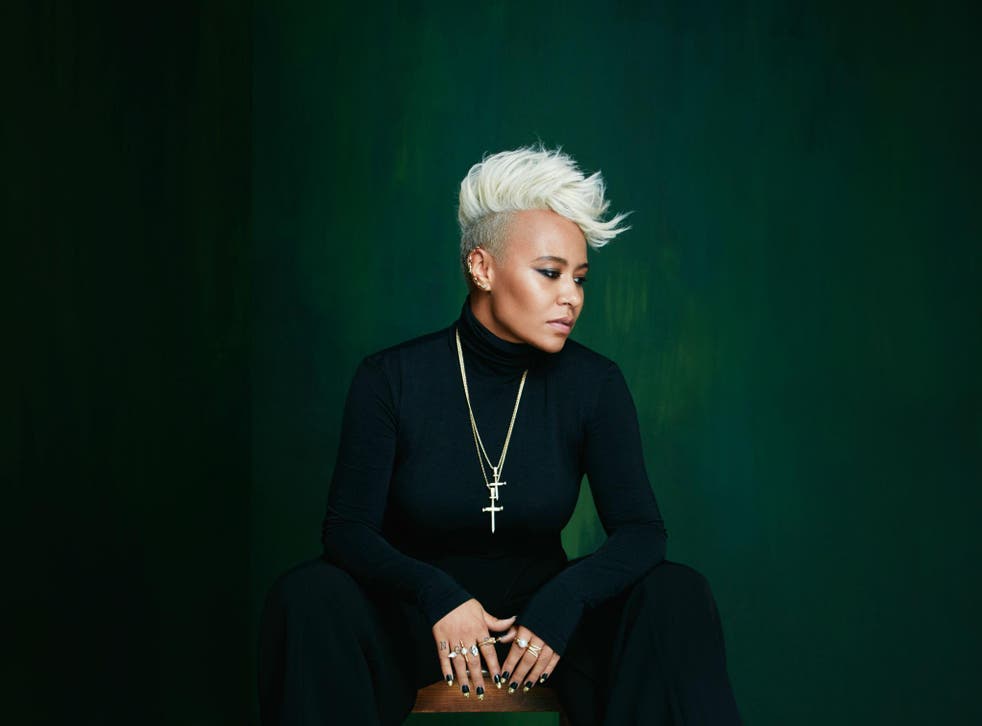 About 10 years ago, Emeli Sande reminisces wistfully, she released a low-key EP in the basement room of this converted church in the West End of Glasgow. "This feels like the perfect circle," she smiles, looking around this grand old room.
Sande, of course, has come a long way since then; nine tracks in the national top 10, more than two million copies of her 2012 debut album Our Version of Events sold, and a high-profile breakthrough performance at the London 2012 Olympic Games Opening Ceremony (and the closing one, too). The Aberdeen-raised singer is now a bona fide pop star, and this debut performance for many of the tracks from her imminent new album Long Live the Angels was the definition of low-key.
Her voice, however, is anything but. To listen to Sande speak is to not come close to the sense of drama of which she is capable. She is polite, focused and capable, an altogether professional deliverer of songs which were forged within a period of professed personal and marital turmoil. "Give Me Something" rides in on moody, shuffling gospel, carrying Sande's spoken hope that "I just want something I can feel in my soul"; "Every Single Little Piece" sweetly declares acceptance of a new lover; "Happen" backs her vocal with a delicately picked guitar and a bass rumble, lending credence to the fact – and it is a fact – that her voice sounds better the less musical backing it receives.
In this regard, the almost entirely a cappella "Intermission" contended for song of the evening, perhaps with either the tuneful and distinctive recent single "Hurts" or the closing "Read All About It", its non-vocal crescendo taken up by the audience's massed voice. Unlike her own vocal, the distinctively white-blonde Sande's not perfect; she sways towards bland Coldplayisms in her arrangements, and the promise of her voice is not always lived up to in this regard. Yet her musical ability is certainly much larger than this space, and it was humbling to be in such close quarters with it.
Join our new commenting forum
Join thought-provoking conversations, follow other Independent readers and see their replies