Facebook dislike buttons would bring too much 'negative energy' to the social network
Facebook is beginning to roll out its solution to a 'dislike' button in the form of six new reactions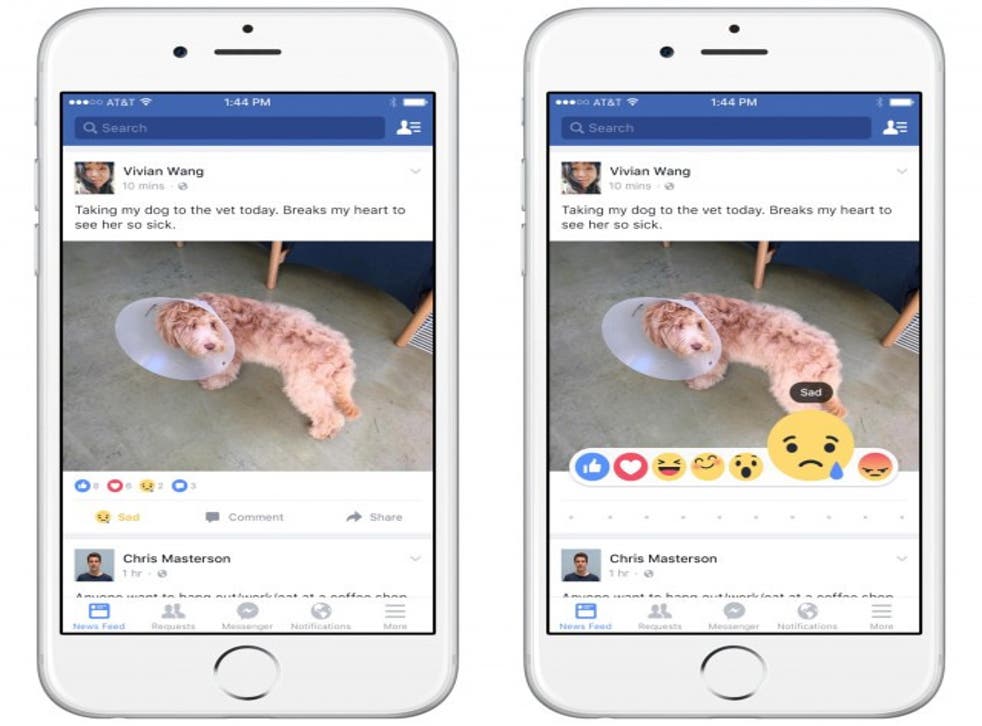 Facebook didn't add a 'dislike' button because it would bring too much negativity to the social network.
Adam Mosseri, head of Facebook's news team, told Bloomberg his team decided the ability to 'dislike' posts wouldn't be "in the spirit of the product we're trying to build".
The social network is beginning to roll out its solution to a 'dislike' button in the form of six new emoji.
Along with the standard 'like', users can now express various feelings on a status, picture or video.
As with the like button, reactions will appear on any post in the news feed on mobile or desktop.
Mr Mosseri was given the mandate to make it easier for people to express themselves without the need to post an entire comment.
To decide on how to implement reactions, he combined sociologists' feedback with data showing what people do on Facebook.
"We wanted to make it easier," he said. "When things are easier to do, they reach more people, and more people engage with them.
The new emojis were released to users in Spain and Ireland on Thursday and will likely be rolled out to all users in the coming months.
Register for free to continue reading
Registration is a free and easy way to support our truly independent journalism
By registering, you will also enjoy limited access to Premium articles, exclusive newsletters, commenting, and virtual events with our leading journalists
Already have an account? sign in
Register for free to continue reading
Registration is a free and easy way to support our truly independent journalism
By registering, you will also enjoy limited access to Premium articles, exclusive newsletters, commenting, and virtual events with our leading journalists
Already have an account? sign in
Join our new commenting forum
Join thought-provoking conversations, follow other Independent readers and see their replies