Was 'Jihadi John' suspect Abdel-Majed Abdel Bary interviewed during 2011 London riots?
Australian foreign correspondent interviewed man suspected of executing six westerners during the Tottenham riots in north London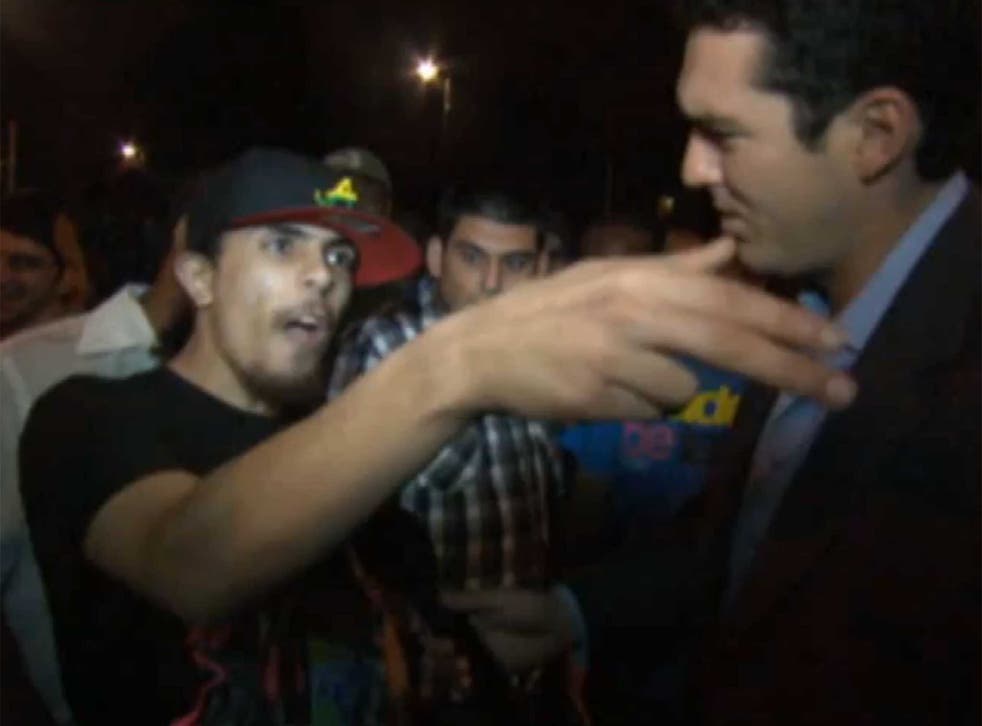 Footage has emerged of a notorious British-born Isis militant speaking to a reporter during the 2011 London riots.
'Jihadi John' suspect Abdel-Majed Abdel Bary, 24, ranted at Australian 9News foreign correspondent Peter Stefanovic during his coverage of the Tottenham riots in north London four years ago.
Bary, who was suspected of being the masked executioner, is among a number of British men known to have travelled to Syria and Iraq in order to join Isis, also known as the Islamic State.
Mr Stefanovic was filming a segment on the London riots in 2011, when Bary interrupted his interview with another protester to state: "Let me tell you about the police".
"The police are protecting the police station, they're not protecting the people," he says in the footage as he gesticulates wildly.
He continues: "A policeman said it out of his own words when I asked him 'why are you here?'"
"He said I'm here to protect the police."
"They basically want to see it burn down so the damage can look massive," 9News quotes him as saying, to murmurs of approval and agreement from the crowd which has assembled around him.
The Australian foreign reporter described to 9News meeting the young man four years ago on the first night of the riots in north London.
"There were hundreds of young people loitering near a burning building that police and fire fighters were trying to control," he said.
"There was a lot of friction and tension simmering on the streets and this group of young men crowded around me as I was filming a piece to camera."
In September British intelligence officials claimed Bary was no longer being treated as the masked extremists linked to the deaths of six Westerners, including the most recent murder of US aid worker Peter Kassig, who was brutally beheaded over the weekend.
It was suggested that security forces had successfully identified 'Jihadi John' but were keeping his name and background secret to protect the remaining hostages held by Isis in September.
However, it is confirmed that the former rapper, known as L Jinny or Lyricist Jinn , has travelled to Syria and is believed to be linked to 'Jihadi John' and the beheading videos.
In the past Bary has tweeted a picture of himself appearing to hold a severed human head.
His father Abdel Abdul Bary, 54, admitted a number of terror charges – including liaising with Osama Bin Laden after becoming an Al-Qeuda spokesperson – in a New York court earlier this year.
Register for free to continue reading
Registration is a free and easy way to support our truly independent journalism
By registering, you will also enjoy limited access to Premium articles, exclusive newsletters, commenting, and virtual events with our leading journalists
Already have an account? sign in
Register for free to continue reading
Registration is a free and easy way to support our truly independent journalism
By registering, you will also enjoy limited access to Premium articles, exclusive newsletters, commenting, and virtual events with our leading journalists
Already have an account? sign in
Join our new commenting forum
Join thought-provoking conversations, follow other Independent readers and see their replies