Navy medic killed after shooting two sailors in Maryland identified by police
Two men are reported to be in critical condition following incident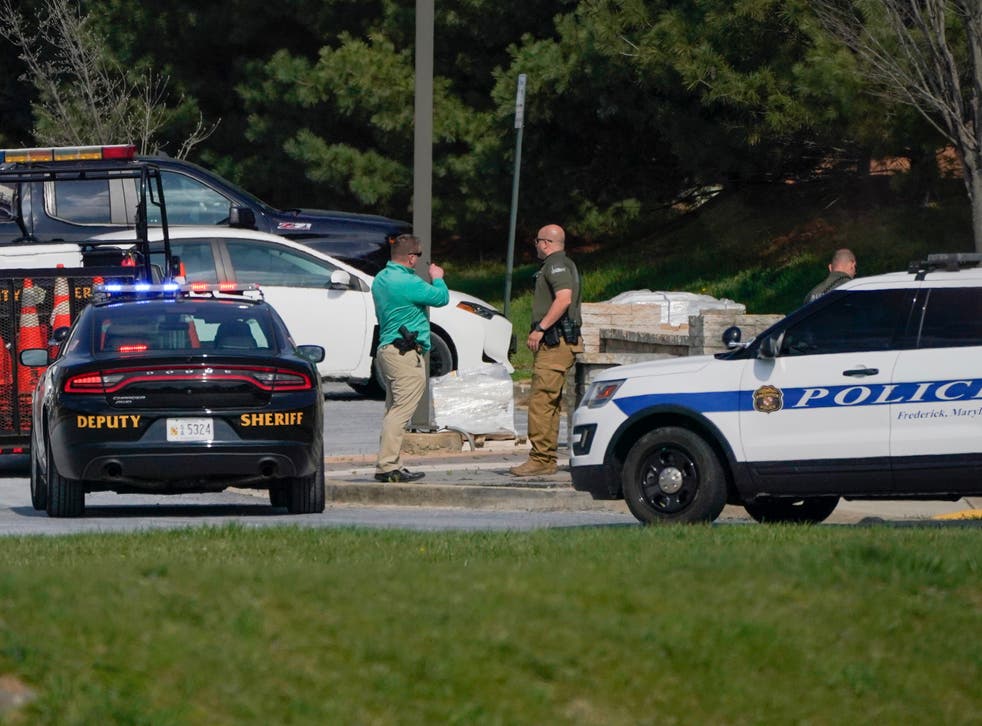 Leer en Español
A Navy medic shot and critically wounded two sailors at a Maryland business park before fleeing to a nearby military base where he was shot and killed, police and US Navy officials have said.
Reports said that two men were left in critical condition at a Baltimore hospital after a shooting in the area of Riverside Tech Park.
Police identified the suspected shooter as Fantahun Girma Woldesenbet, reports said.
The 38-year-old suspect is said to have entered a business at the park, but it was unclear if the shooting took place inside or outside, Frederick Police Chief Jason Lando said.
Following the shooting, the man drove about 10 minutes to Fort Detrick, where he was shot by police who followed him onto the base, Mr Lando said.
"Our number one priority is the safety of our people," said US Army Garrison Fort Detrick Commander Colonel Dexter Nunnally.
Read more:
He added: "Our emergency responders are well trained for these types of situations and the fast response of our military police enabled us to contain this threat quickly."
Fort Detrick told 7NewsDC that police had neutralised an active shooter situation involving an armed gunman.
They said: "After a shooting incident off post, the suspect breached the Nalin Pond gate located off Opossumtown Pike."
"The gunman was neutralised and medical life saving procedures were initiated," Fort Detrick said, before adding that the suspect was pronounced dead at the scene.
The Navy Medical Research Center at Fort Detrick said: "We are aware of an active shooter at Fort Detrick, Maryland, that has involved at least two Navy Medical personnel."
The business Riverside Tech Park, Nicolock Paving Stones, released a statement saying the shooting did not occur inside their business.
"One of the victims who was wounded entered our facility looking for help and we were able to assist and call the authorities," Jeremy Mutschler, director of marketing, who is based in New York, said.
"We have two different scenes. All I can tell you is that we have confirmed there is only one shooter. The public is no longer at risk. Everyone is safe," Mr Lando said.
The Navy did not release further details. A statement from the Pentagon just said that an "active shooting incident" on the base involved a Navy medic who was later killed.
Additional reporting by the Associated Press