Nigel Farage's top aide George Cottrell pleads not guilty to 21 counts of fraud, money laundering and extortion
He will likely remain in police custody until his trial on 4 October in Phoenix, Arizona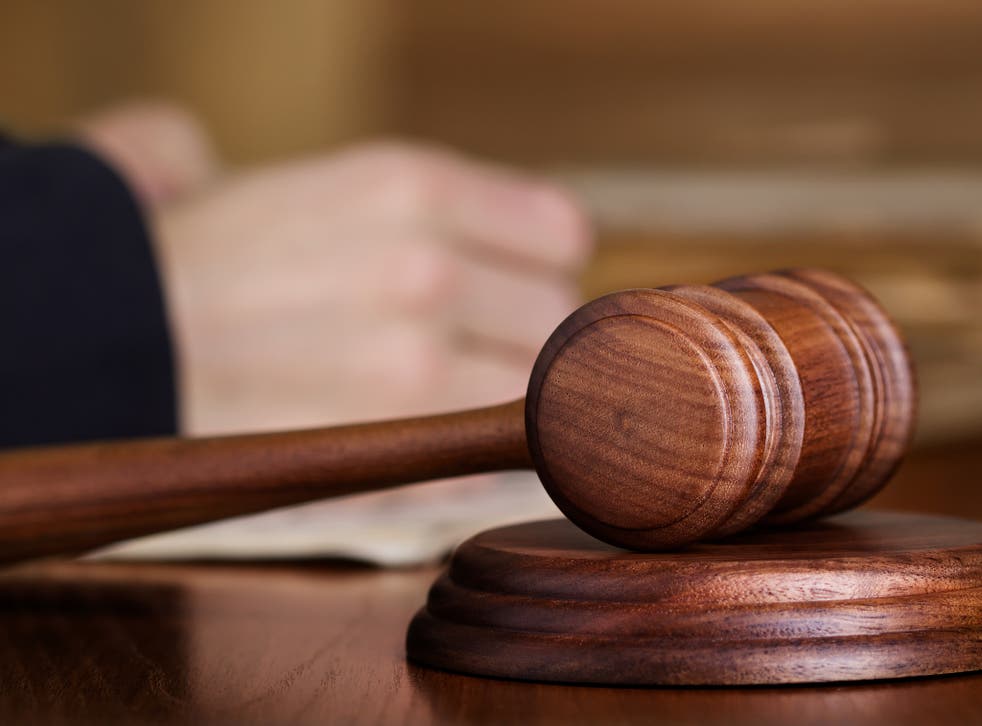 A senior aide to the former UKIP leader Nigel Farage has pleaded not guilty to 21 counts of fraud, money laundering and extortion.
George Cottrell, 22, is being held behind bars in Phoenix, Arizona, until his trial on 4 October after a judge denied him bail as he posed a "serious flight risk".
The son of a glamour model who was romantically linked to Prince Charles was caught in an FBI sting operation which targeted individuals laundering money on behalf of drug traffickers.
He was arrested on 22 July as he and Mr Farage disembarked a plane at Chicago O'Hare airport on their way back to the UK after visiting the Republican National Convention in Ohio.
He was led away in handcuffs and extradited to Arizona on 1 August.
In court Friday, the judge reviewed his financial situation and ruled he would not have to pay his own legal fees.
The Daily Mail reported that Mr Cottrell's associates thought he was worth £250 million through a family trust fund.
He now faces 21 charges including conspiracy to commit money laundering, extortion, blackmail, mail and wire fraud.
Nigel Farage's most controversial moments

Show all 12
The indictment alleges that Mr Cottrell posed online as "Bill" from March to September 2014, advertising consultation and money laundering services through the so-called "dark web".
He was contacted by undercover FBI operatives posing as drug traffickers, who proposed to send him between $50,000 and $150,000 of drug money every month. Mr Cottrell allegedly agreed to launder the money in offshore accounts.
The documents claim that he arranged for the agents to send him £15,500 which he intended to keep for himself. He then allegedly demanded £62,000 in the form of bitcoin and threatened to alert authorities if they refused.
The lawsuit also claimed that Mr Cottrell had a "serious, years-long gambling problem" which led to him taking "irrational risks".
Farage Makes Brexit Address
Mr Cottrell, a grandson of the late Yorkshire landowner Lord Manton, runs Mr Farage's private office, and has been described in an earlier statement by UKIP as an "enthusiastic volunteer". He was responsible for Mr Farage's diary and media inquiries.
His emails have been frozen, leaving Mr Farage without access to his online diary. Mr Farage reportedly knew nothing of Mr Cottrell's alleged illegal activities and returned to London without him in July.
Mr Farage's trusted campaign member said in his detention order that he had recently changed his name in order to distance himself from his political activities in the UK, which the court did not find "credible". He also said that he lived with his parents in Worcester despite his residence being listed as a flat in Kensington, West London.
The UKIP aide was expelled from Malvern College before he sat his A-levels and went straight into what he described as "private banking".
He is surrounded by influential family figures, including his uncle Lord Hesketh, who set up a Formula One team and worked for the Thatcher government.
His mother, Fiona Cottrell, was a glamour model and was linked to Prince Charles in the 1970s.
UKIP could not be reached for comment. A previous statement from the party claimed that the alleged crimes were carried out before the 22-year-old started working for UKIP.
Register for free to continue reading
Registration is a free and easy way to support our truly independent journalism
By registering, you will also enjoy limited access to Premium articles, exclusive newsletters, commenting, and virtual events with our leading journalists
Already have an account? sign in
Register for free to continue reading
Registration is a free and easy way to support our truly independent journalism
By registering, you will also enjoy limited access to Premium articles, exclusive newsletters, commenting, and virtual events with our leading journalists
Already have an account? sign in
Join our new commenting forum
Join thought-provoking conversations, follow other Independent readers and see their replies