Pet store cashier who returned $1,200 accidentally transferred to his account rewarded by internet for his honesty
Mr McAllister has a five-year-old daughter, and has fallen on hard times since his mother died in December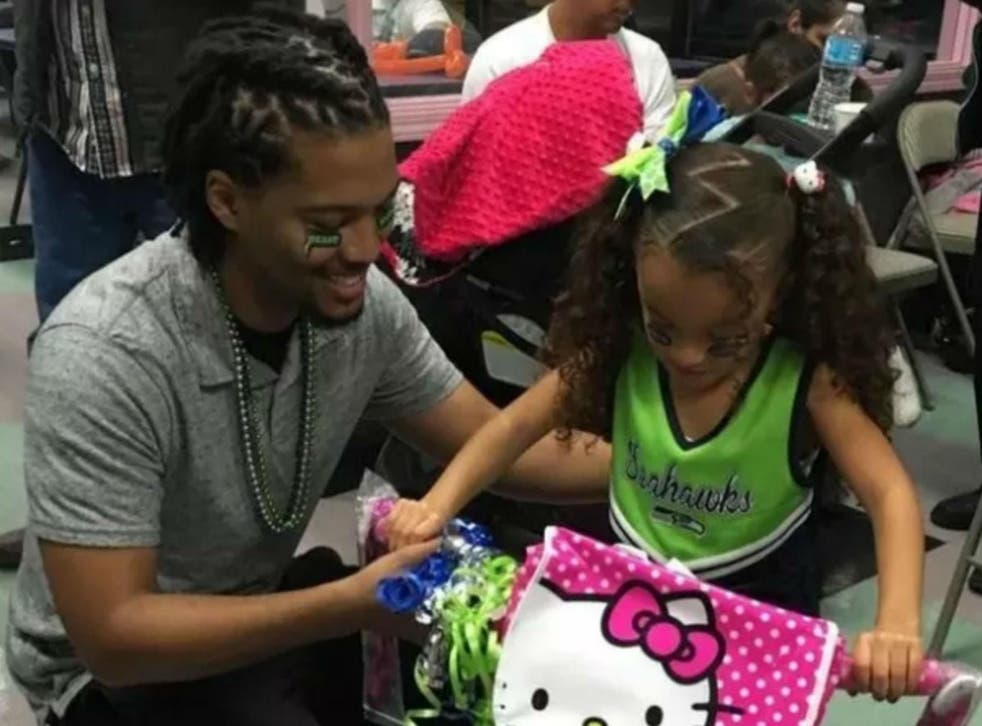 A 28-year-old dad in Washington State is feeling the effects of good karma with people sending him money as a reward for returning a mistaken $1,200 PayPal transfer into his account.
Gerrell McAllister, a cashier at a natural pet food store in Tacoma, woke up last week to an email saying "you've got money!" He thought it was spam or, maybe, that he was just misunderstanding something because he hadn't had his coffee yet. It wasn't, and when he realised the sender's mistake he knew he had to send it back.
"To me it was kind of a no-brainer," Mr McAllister told The Independent. "I knew it wasn't mine. Nobody would send that amount without knowing me."
Doing so paid off: When Melissa Trusler, a Seattle resident who was supposed to get the money from her father for her 30th birthday, posted about Mr McAllister's act online, strangers began sending money to his PayPal account to help him out in increments ranging from $20 to $100. He said he hasn't had time to check the his balance, but that he reads each note that comes with the arriving deposits.
"I do receive an email every time someone makes a donation and I check the message," he said. "I just care about the message because people are sending some great, uplifting stuff and I'm glad to be an inspiration because they're inspiring me in return."
While Mr McAllister sent an email asking Ms Trusler to share the story with her family and friends to break down stereotypes (he is a black man, and Tacoma isn't known for affluence), he said that he had no idea that people would start sending him money. Instead, he did it following his late mother's example, and to be a good role model for his "energetic, caring, sweet, and kind" five-year-old daughter.
World news in pictures

Show all 50
"She thinks it's great," Mr McAllister said when asked how his daughter reacted to what he'd done. "She loves the fact that I'm as caring as she is, because she's super caring. She cares about everything. She loves it, and she got the message right away. I didn't even have to explain it to her."
When his daughter quickly summed up the reason why he told her about giving the money back ("You're trying to teach me to care about other people") Mr McAllister nearly teared up.
Ms Trusler and Mr McAllister, who haven't met in person or even spoken on the phone, both said that their experience is particularly important to share in a day and age when headlines tend to focus on the negative. The two strangers who treated one another with mutual respect when they had no reason to other than because they felt it was the right thing to do, both said positive stories and strong morals are as important as ever.
"I feel like there's so much tension right now," Ms Trusler said.. "People don't interact. I feel this experience shows how important it is to share good stories. It's so important to share these stories."
Join our new commenting forum
Join thought-provoking conversations, follow other Independent readers and see their replies