Gibraltar: How will Brexit affect it? What is its connection to UK and Spain? Does it want to leave the EU?
Most Gibraltarians voted to remain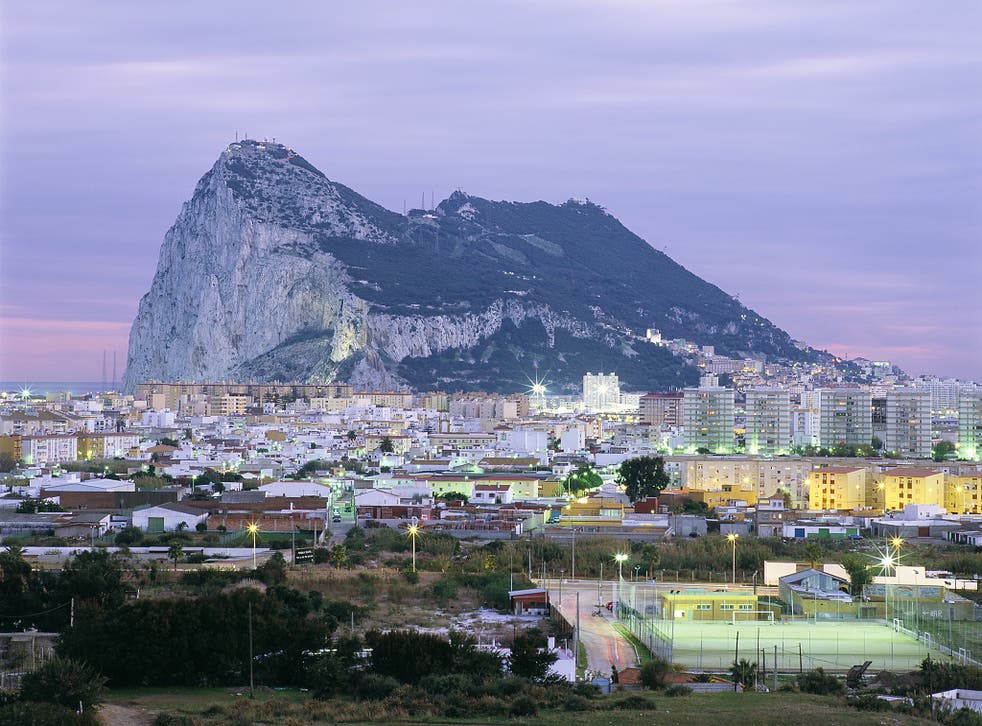 Gibraltar has become the rocky centre point of Brexit negotiations just four days after UK Prime Minister Theresa May triggered Article 50.
Lord Michael Howard caused uproar when he suggested the UK could go to war with Spain, as it had done with Argentina over the Falklands, if it used the Brexit negotiations to assert sovereignty over the British territory.
Spain, in turn, has warned the UK not to lose its temper. But as politicians argue, the fate of the outcrop remains undecided.
Does it want to leave the EU?
Gibraltar voted by over 96 per cent to remain within the EU, in a high turnout of 83 per cent of the electorate. There was divergence, as seen elsewhere, between older and younger voters, and between rural and urban areas.
Shortly after the referendum, Gibraltar's Chief Minister Fabian Picardo entered discussions with Scotland's First Minister Nicola Sturgeon to draw up plans to remain part of the EU.
But Gibraltarians also do not want to repudiate UK sovereignty, as the "local economy depends on its institutional separation from Spain", according to Chris Grocott, Lecturer in Management and Economic History at the School of Management at the University of Leicester.
How will Brexit affect Gibraltar?
Former Liberal Democrats leader Nick Clegg declared that Gibraltar "will be at the bottom of the list of preoccupations".
Mr Grocott wrote that Gibraltar must have continued economic and social cross frontier links to survive, hpwever, and those links must be prioritised over any claim on sovereignty by Spain.
Gibraltar benefits from millions of tourists who drive across the border with Spain every year, and draws in workforce and supplies from its neighbouring country too.
If it left the EU, critics said Spain could shut down the border like General Franco did in 1969. The blockade was only lifted in 1985.
Spain could also be negatively affected in terms of trade as Gibraltar's leaving the EU would also mean leaving the European common market.
Jack Straw says threat of war with Spain over Gibraltar is 'absurd and reeks of 19th century jingoism'
What are the top industries in Gibraltar?
The economy consists mainly of the services sector, such as shipping, finance, tourism and gaming. It has an important UK naval base.
Where exactly is Gibraltar?
The rocky outcrop, barely 4km long and at most two km wide, is situated on the southern coast of Spain and is connected to the mainland. It shares its northern border with the Province of Cadiz in Andalusia.
When did it become a British territory?
Gibraltar has had a long, complicated history of transferring hands. It was first settled by the Moors in the Middle Ages. Then the Spanish ruled over its shores, until it was ceded to the UK in 1713.
It enjoyed a heyday of commerce in the early 19th century, receiving British goods and re-exporting them to Africa and Europe.
As a British territory, it can set its own tax levels and regulations.
Politics Round-up: UK will defend Gibraltar's sovereignty
What role did Gibraltar play in World War II?
It was an important strategic location with Germany attempting to invade Europe and Italy entering the war.
It now has a significant military heritage, with the former artillery Princess Caroline Battery and a 34-mile network of underground tunnels which housed a 16,000-strong garrison.
Gibraltar border tensions with Spain: William Hague steps in over 'torture' of six-hour queue for car checks

Show all 2
It still holds strategic value in the face of Brexit as it sits on the intersection between shipping lanes in the Atlantic and the Mediterranean.
How many people live there now?
At the foot of the iconic Rock of Gibraltar, the city is densely populated with more than 32,300 people as of 2016. The population has increased from 29,000 in 2005.
Gibraltar's people now rely on the UK more than ever for diplomatic, military and economic protection, at a time when the UK has been slow to defend the territory.