Grenfell Tower fire: Company takes down webpage about refurbishment work
Rydon, a construction maintenance firm has previously insisted its work met all fire regulation standards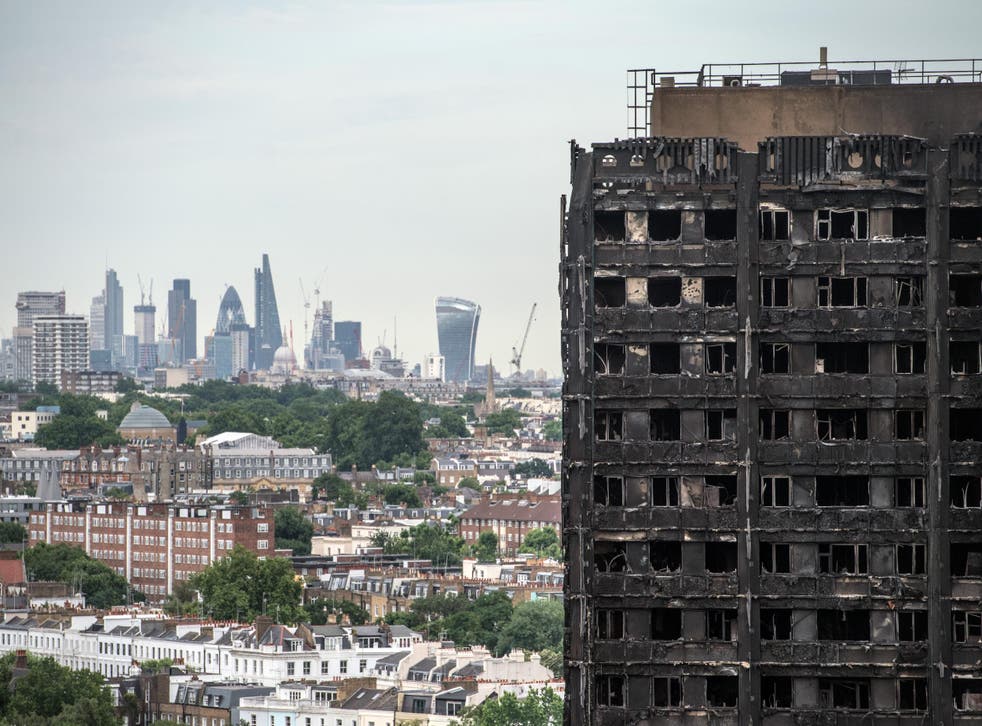 A construction maintenance company that worked on Grenfell Tower has taken down a page on its website about the refurbishment.
Rydon was the main contractor for the £8.7 million Kensington high rise refurbishment last summer.
Its website previously had a page that listed how much it was paid to do the refurbishment, details of what they did and how long the maintenance contract lasted. The page is now blank.
Rydon could not be immediately reached for comment.
The firm's CEO, Robert Bond, said in a statement on 15 June that the partial refurbishment for the Kensington and Chelsea Tenant Management Organisation, approved by the council, "met all required building regulations - as well as fire regulation and health & safety standards".
The Government has ordered councils and housing authorities to immediately check whether panels on their new-build or refurbished buildings are clad with aluminium composite materials, similar to that of Grenfell Tower.
So far, 95 high rise buildings in England have failed fire safety tests, up from 60 last week.
That number is expected to rise and Theresa May has ordered a "major national investigation" into the use of flammable cladding on buildings across the country.
Around 4,000 people were evacuated from The Chalcots estate in Camden last week without notice.
In Pictures: Grenfell Tower after the fire

Show all 51
The council has since started stripping cladding panels off five tower blocks after finding the panels have a combustible polyethylene core.
Rydon's case study page for Chalcots estate remains on its website. It said the contract was valued at £66 million between May 2006 and October 2009.
The website says the company provided "External thermal rain screen cladding to 5 towers".
Arconic, the US-based company that provided the panels for Grenfell Tower, announced this week it would stop global sales of the product for high-rise blocks. The panel type, a cheaper option than two other panels with non-combustible cores, is already banned for such buildings in the US.
Register for free to continue reading
Registration is a free and easy way to support our truly independent journalism
By registering, you will also enjoy limited access to Premium articles, exclusive newsletters, commenting, and virtual events with our leading journalists
Already have an account? sign in
Register for free to continue reading
Registration is a free and easy way to support our truly independent journalism
By registering, you will also enjoy limited access to Premium articles, exclusive newsletters, commenting, and virtual events with our leading journalists
Already have an account? sign in
Join our new commenting forum
Join thought-provoking conversations, follow other Independent readers and see their replies